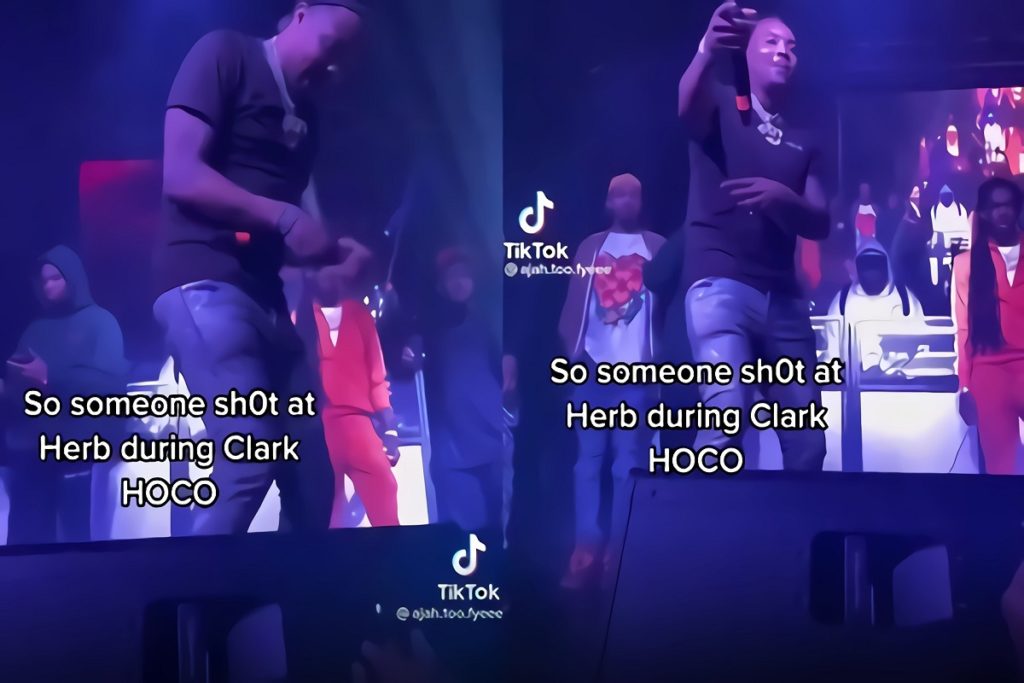 G Herbo should consider himself a very lucky man after the scary ordeal he went through while performing on stage at a concert recently. It's not often you see people brazen enough to target someone while they are on stage, but during this incident he found himself in a situation similar to Albee Al.
Who Tried to Kill G Herbo? Scary Video Shows Someone Shooting at G Herbo During Clark HOCO Performance
A viral video shows the moment things got really dangerous while G Herbo was performing in front a packed crowd at Clark HOCO. While it's not known if he was actually the target in the footage it appears that someone shot at G Herbo while he was on stage. The panic the venue went into when the shots rang out conveys how scary the situation was for everyone there. Take a look at how it went down.
Naturally with a shooting like this taking place during his performance a viral question many people have is who tried to kill G Herbo? In the past G Herbo has talked about the fact that he has a habit of feeling too comfortable, which could lead to him getting caught lacking. If he was really the target then he might need to beef up his security, because who ever let off those shots it's still out there. It's been a real dangerous year for rappers.