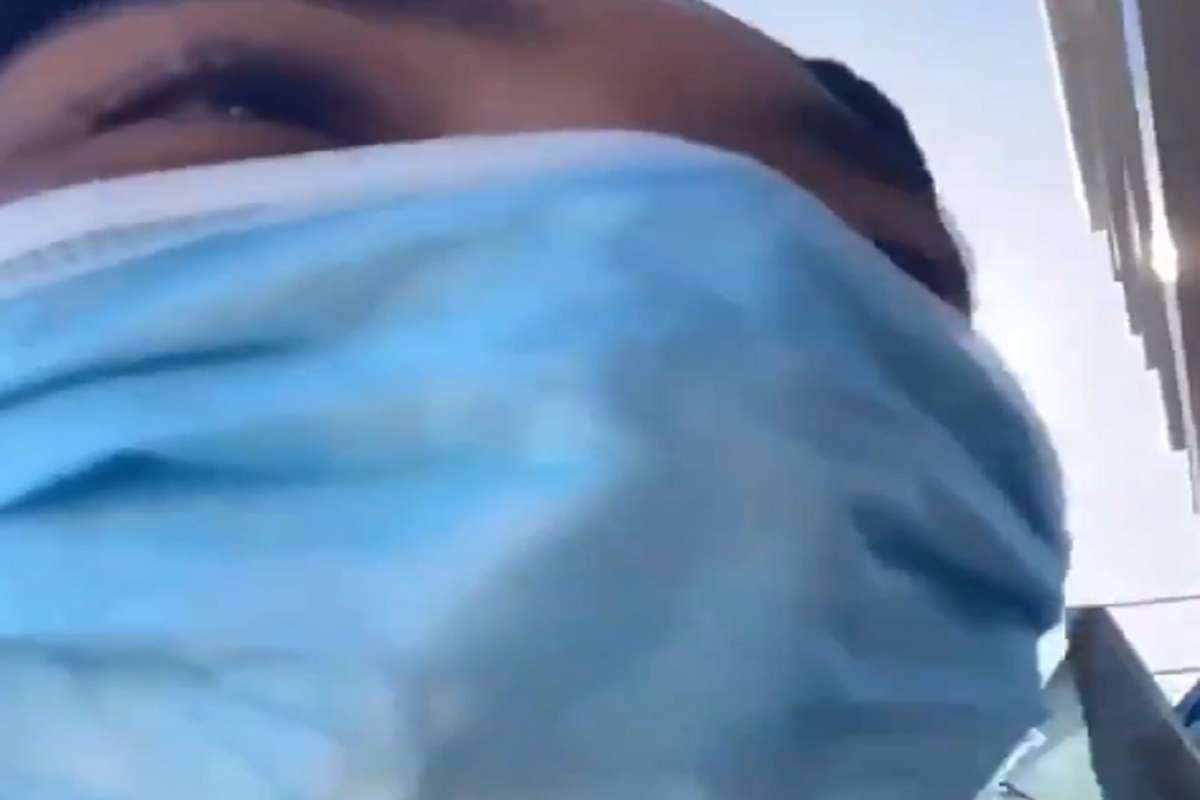 G Herbo is feeling too comfortable in LA, and he sent a warning to himself in a viral video. G Herbo admitted he might get caught lacking, because he is walking around by himself in LA. G Herbo said he could never do this in Chicago aka Chiraq. G Herbo grew up in a Chicago neighborhood known as "Terror Town", because it's the most violent neighborhood in Chicago.
In Los Angeles the weather is beautiful, the scenery is beautiful, basically everything about LA is beautiful besides the traffic and pollution, so it's no surprise G Herbo is feeling too comfortable. In the video he was just walking and texting like a normal pedestrian, which probably is a great feeling for someone like him who has many enemies.

This video is happy and sad at the same time. It conveys how stressful it is for a young man like G Herbo living in Chicago. If you've ever watched the show "Attack on Titans", the stress character felt of living within the walls in fear of Titans, is probably the same kind of fear G Herbo has to live with walking the streets of Chicago.
G Herbo is finally free in Los Angeles, but let's hope he keeps his guard up just in case.
Author: JordanThrilla