Did Southside try to kill Kodak Black? People are wondering after Police reported Kodak Black was involved in a shooting at McDonald's last night. Kodak Black's security guard got shot in the leg while trying to protect him. It was only yesterday that an angry Southside posted a series of videos saying he wanted to fight Kodak Black, and questioned his street credibility in Miami Florida. He was mad about him disrespecting Yung Miami.
Details of the Kodak Black Shooting at Tallahassee McDonald's
According to police reports more than one cars followed Kodak Black and his friends into the McDonald's parking lot around 3 in the morning. He had just finished performing at CultureFest, and was leaving Baja Beach Club. The cars that were tailing him attempted to cut off his car at one point, but they were able to maneuver around them.
When Kodak Black and his security team got to McDonald's on Tennessee and Dewey Street, his security blocked the entrance while Kodak Black went inside to get some food to eat. A few moments later one of the cars that was following him drove into the parking lot and opened fire. One of Kodak Black's security guards was shot in the femoral artery, and is currently undergoing surgery to attempt saving his life.
Take a look at these two videos Southside posted about Kodak Black earlier that same day.
Press the unmute button at the bottom right of videos if you hear no sound.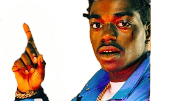 Is it a coincidence or is there a connection here? The timeline of events is fueling the conspiracy theory that Southside tried to kill Kodak Black, and sent some shooters his way since it was easy to know where he would be.
Most likely Southside didn't have anything to do with it, but it's not going to stop those rumors from heating up social media timelines. It just seems strange this Kodak Black McDonald's shooting happened after he posted those videos. Hopefully he had nothing to do with it.
Author: JordanThrilla Staff