A new picture of NBA Youngboy in prison is going viral for two reasons. The first reason being is the smile on his face, because he almost never smiled in other pictures and seemed depressed before being arrested. The second reason being is that NBA Youngboy's hair was braided in prison, which is sparking conspiracy theories he's somebodies property now.
In the photo in question NBA Youngboy is standing in front of 4 people, and the person standing right behind him has a crazy look in his eyes. No one in the picture is smiling as hard as NBA Youngboy.
Of course the biggest question the prison picture raises is, did an inmate braid NBA Youngboy's hair?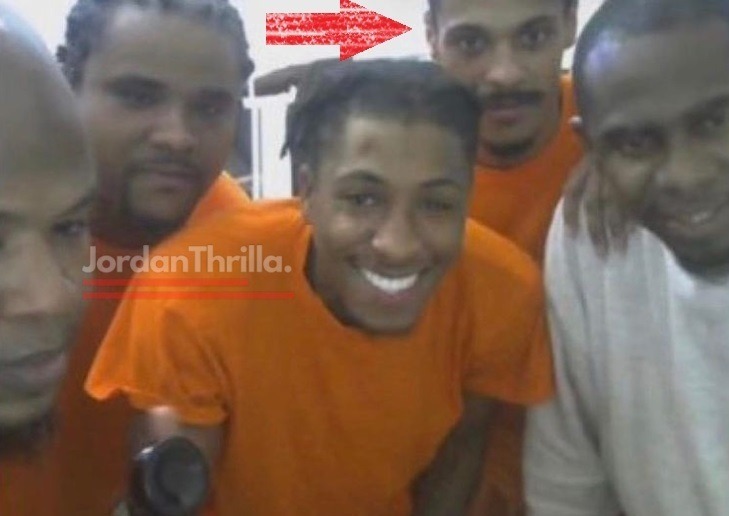 A few days before his arrest NBA Youngboy was talking about how depressed he was.
How ironic would it be if NBA Youngboy found true happiness in jail? On the flipside how sad would it be if that's a fake smile and he's actually somebodies property in jail?
Hopefully that's a real smile of happiness on his face, and he comes out of jail a changed man.
Author: JordanThrilla Staff