Saweetie is in the midst of controversy, and the details regarding the situation are very complex. People accused Saweetie of being colorist racist after an interview conversation with Too Short. It wasn't what she said, it was rather what people thought she didn't say. However, there is proof that she was falsely called out.
Is Saweetie Colorist?
During the interview Too Short promoted colorism as he talked about how he feels biracial women are more beautiful than black women who aren't mixed. He claimed that he has never fell in love with a black woman that wasn't mixed. He took things further by saying two ugly of people of different races can come together and make a beautiful person, insinuating that two ugly people of the same race can't.
The issue people had with Saweetie was that in the viral video clip that was circulating online she wasn't defending black women. She was laughing along with the terrible things Too Short was saying, which made some people feel she was agreeing with him on the low. However, a part of the video clip was left out where Saweetie stated that all black women are beautiful.
First take a listen to the clip that made people think Saweetie is colorist racist.
This is an example of the type of reactions the video clip above garnered on social media.
Below is the video clip people didn't see where Saweetie stood up for black women who aren't mixed. She knew Too Short was saying some crazy stuff, and she wasn't going to let it slide.
Saweetie told Too Short,
"I heard your little comment about when mixed people come together they make a beautiful baby, but black women are beautiful period with their own blood, you feel me?"
Saweetie Reacts to Colorist Racist Accusations and Her Fans Defending Her Honor
One thing that usually true about talented women, is that they usually have the most loyal fanbases. That held true in this situation as Saweetie's fans provided the evidence she isn't colorist racist, and also called out the people who were dragging her, but not Too Short. Saweetie responded to the colorist racist accusations by thanking her fans for having her back.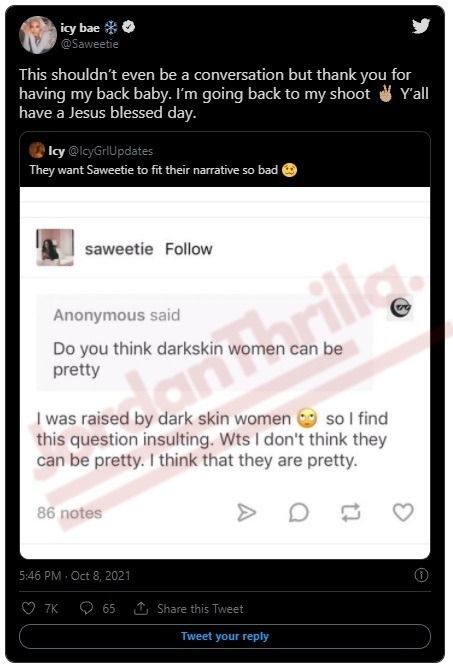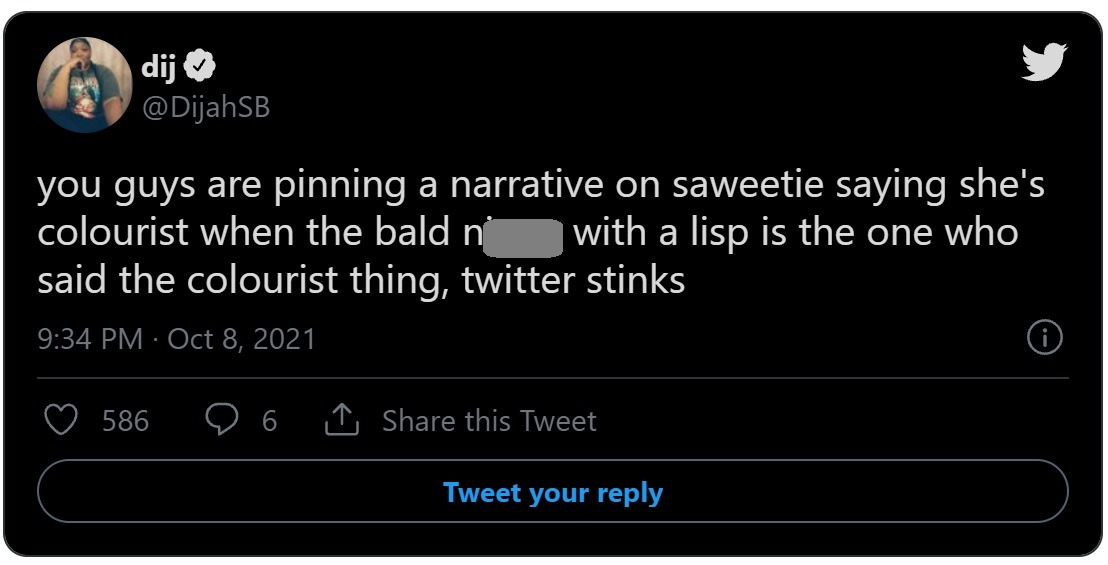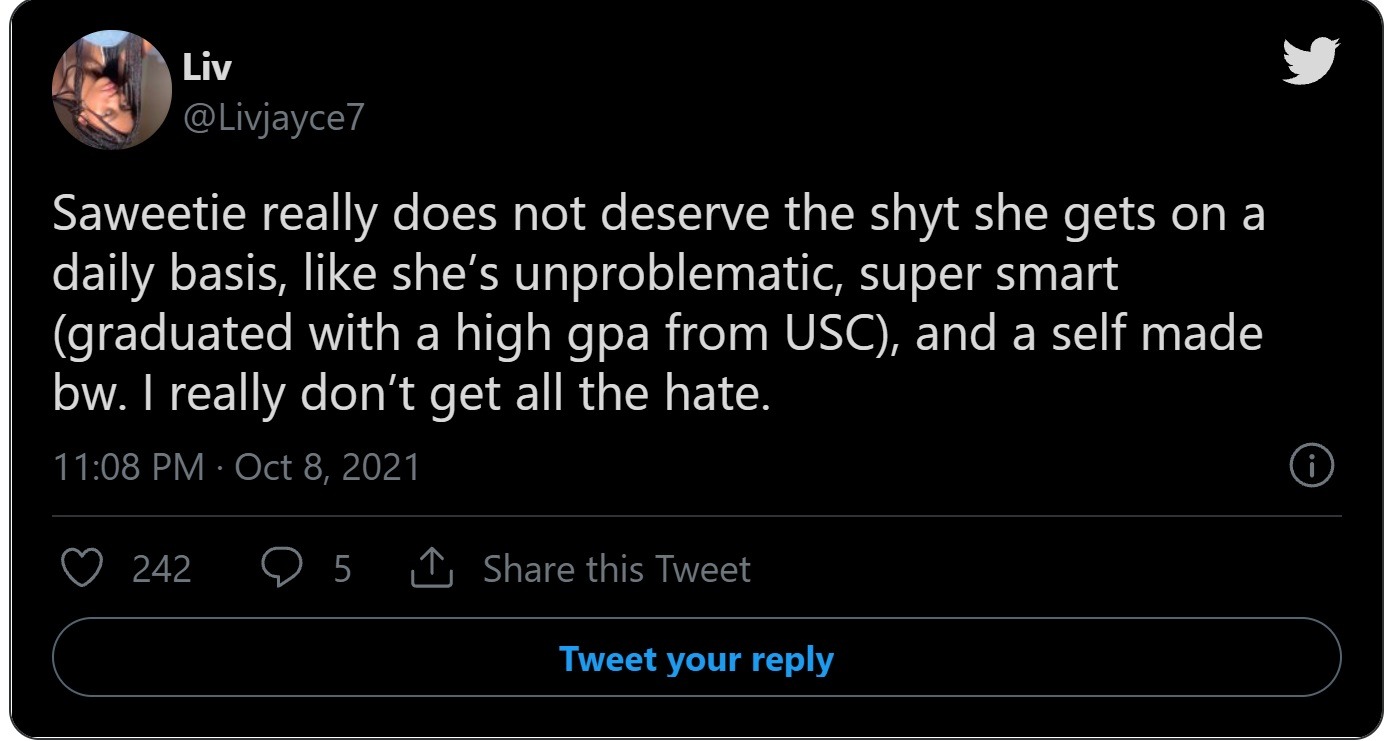 People thought they had some controversial ammo against Saweetie, but in the end with the help of her fans they played themselves when the receipts were brought out.
Saweetie is definitely not colorist racist. However, Too Short might really be a colorist, like Chris Brown allegedly is. The truth usually prevails, and it did for Saweetie in this situation.
Author: JordanThrilla Staff