Does Sha'carri Richardson hate gay men even though she might be lesbian? With Sha'carri Richardson in the spotlight, because of her record breaking performance and drug suspension, one of her old tweets is making waves on social media again. In this tweet it was revealed that Sha'carri Richardson doesn't like Lil Nas X.
Why Doesn't Sha'carri Richardson Like Lil Nas x?
Judging from the date of the tweet it probably has a lot to do with the devil worship Nikes he released or the controversial "Montero" single. In her message Sha'carri Richardson wrote, "If you support Lil Nas X, you can unfollow me". What's strange about this is that it appears Sha'carri Richardson is gay, and has a girlfriend.
If you saw the tweet above you would immediately think that Sha'carri Richardson hates gay people, but then you see what she posted after she made the Olympic team, and it leaves you scratching your head. Sha'carri Richardson posted a rainbow emoji to thank her girlfriend for doing her hair for the event.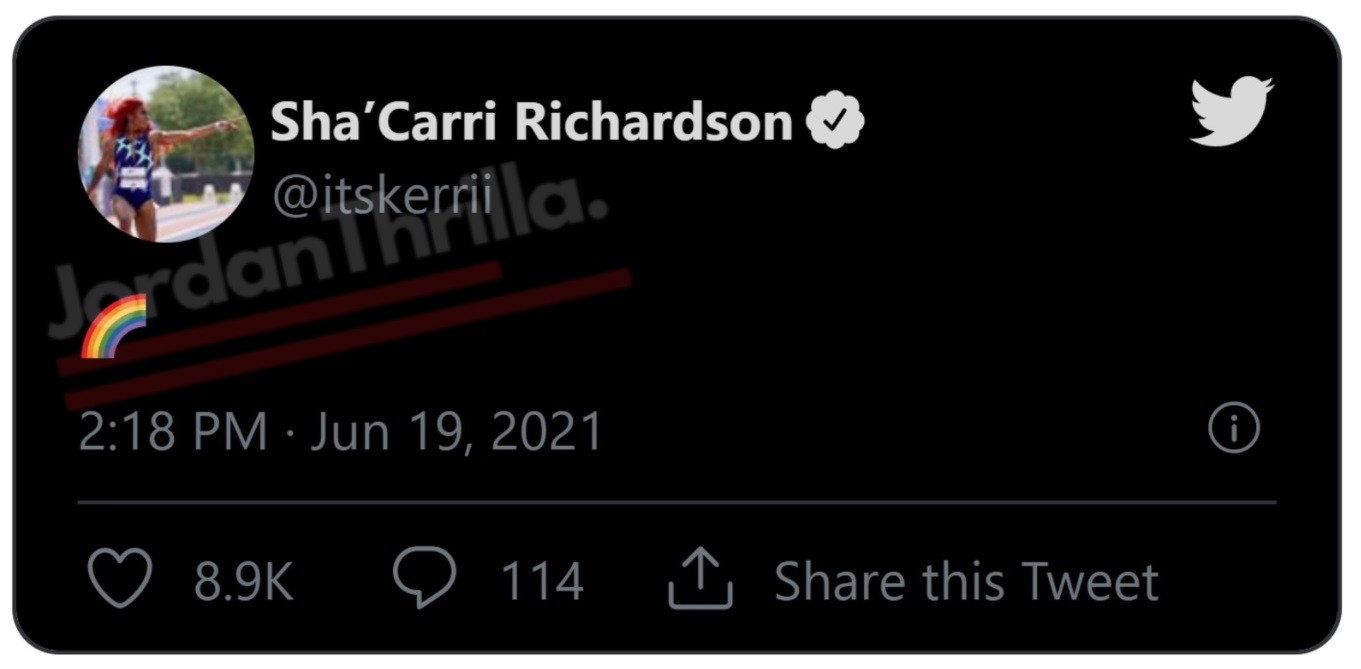 She has also posted the LGBTQ rainbow flag on Instagram as well.
Even on TikTok Sha'carri Richardson's girlfriend is talked about by her.

With all the abundant evidence that Sha'carri Richardson is lesbian, the question remains where does her dislike for Lil Nas X stem from? One theory is that when she posted her tweet about him she wasn't gay yet. Another theory is that it has more to do with him promoting devil worship, but not him being gay. The last theory is that Sha'carri Richardson doesn't like gay men, but has no probably with lesbian women.
Whatever the case may be it will be tough for the LGBTQ community to call out someone who appears to be in their community, but also against it.
Author: JordanThrilla Staff