There was once a time when Blac Chyna was making millions of dollars a month from her OnlyFans account. However, times have changed since she got impregnated by Tyga and Rob Kardashian, and now she is apparently facing a harsh reality about the state of her financial woes. In a viral post on Twitter it was revealed that Blac Chyna is broke, and really needs help and she seems to be blaming two people.
Details on Why Blac Chyna is Broke Despite being Tyga and Rob Kardashian's Baby Mama
You would think that being Rob Kardashian's and Tyga's baby mama would mean that Blac Chyna is financially secure. After all Tyga is allegedly worth $5,000,000 and regularly is inking new deals in the adult film industry, and Rob Kardashian has two Billionaire sisters. However, it appears Blac Chyna isn't getting child support from either of them, and now she can't keep up with her expenses.
In a series posts of twitter the world found out Blac Chyna is broke when she told a story about how she had to give up three of cars since she can't afford the bills anymore. She's seems shocked that she isn't getting help from the people around her considering she is a single mother.
In the post she wrote,
"Yesterday I had to give up 3 of my cars …my reasons… morals, beliefs, being a single mother, no support I'm a MAMA. Single no support child support."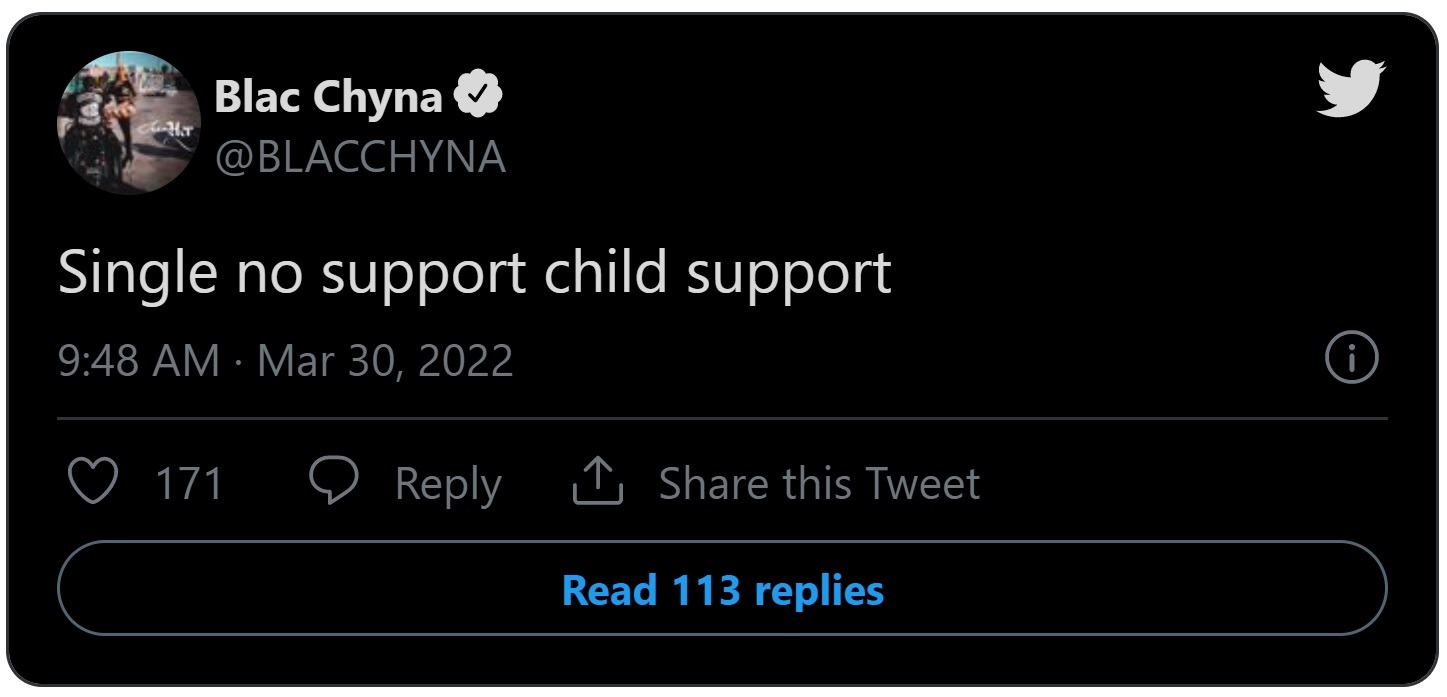 Social Media Reactions to Blac Chyna Being Broke and Subliminally Blaming Tyga and Rob Kardashian
If Blac Chyna was looking for empathy from social media it doesn't seem she is going to get it. Many of reactions to Blac Chyna being broke seems to convey that people feel it's her fault. Many people are suggesting that she needs to find a new career for herself, and stop looking for sympathy.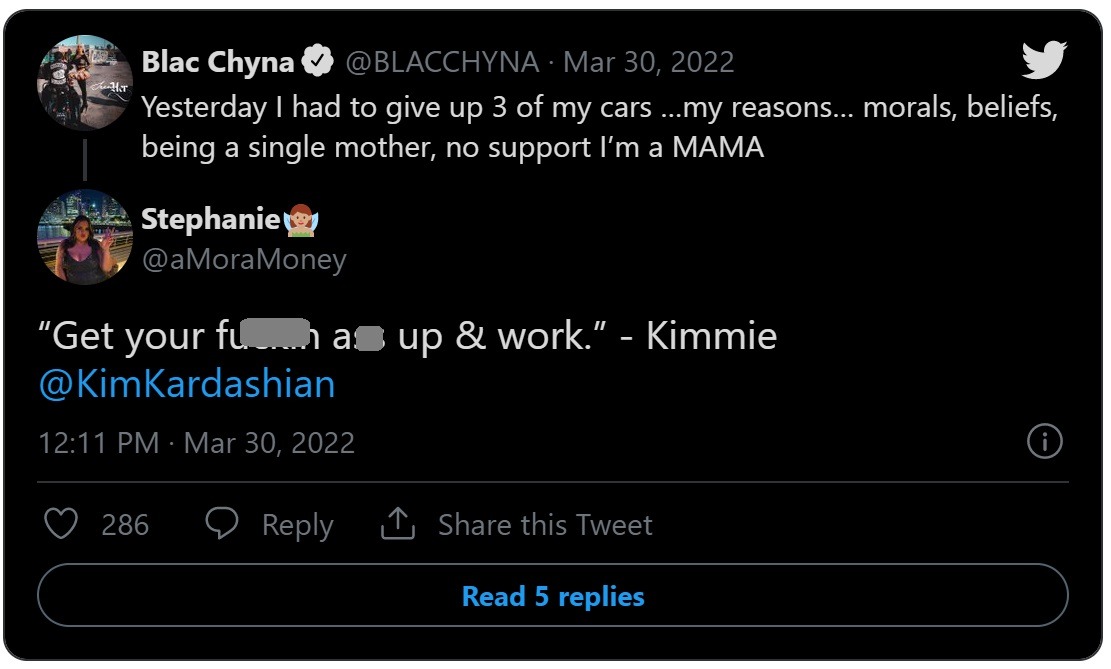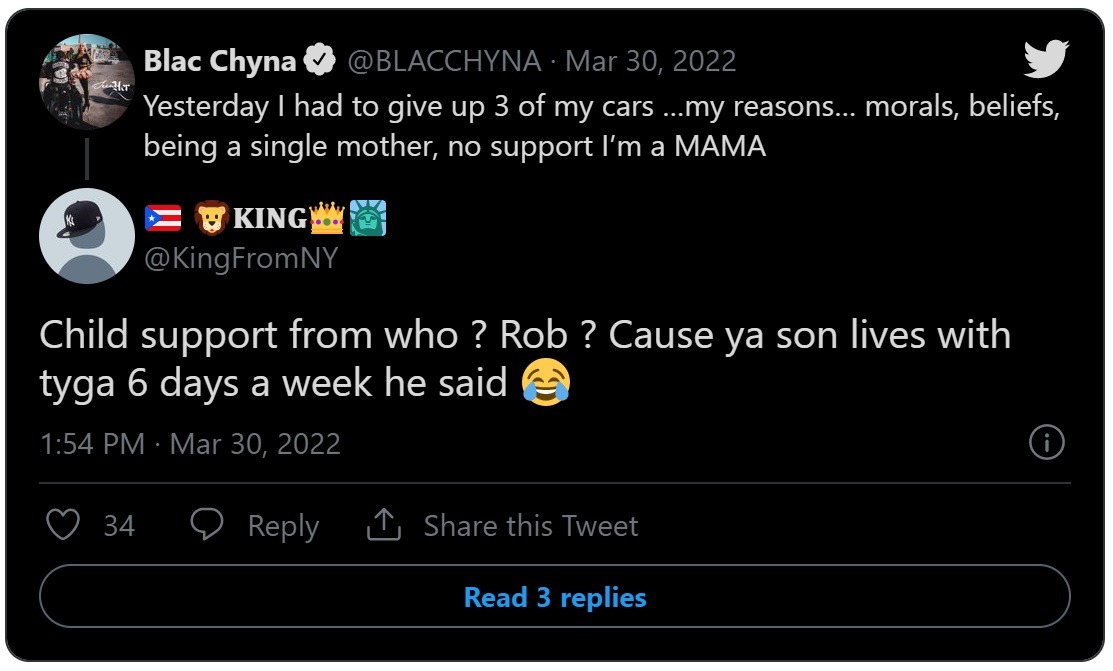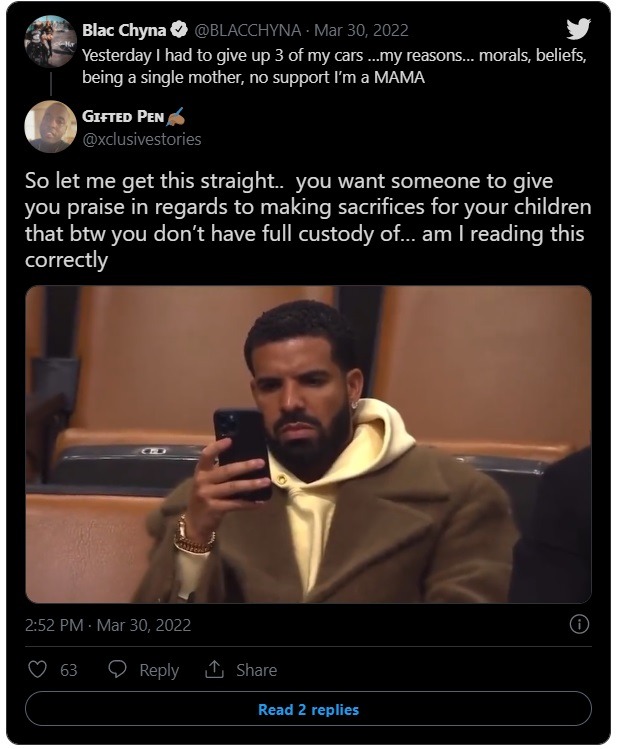 It's not clear what Blac Chyna did with all her money, but it might be safe to say she wasn't spending it wisely. You can see her often wearing very expensive clothes and shoes, so maybe if she would have cut back on the unnecessary expenses she would have more money now. At the end of the day people shouldn't judge, and just hope she gets the financial support she needs to feel comfortable.