Soulja Boy has never been afraid of speaking his mind about the most sensitive issues on social media. The trend seems to have continued after the tragic shooting death of DTE Trouble. In a video that has social media buzzing people believe Souja Boy had some very unflattering things to say in regards to how DTE Trouble died.
Did Soulja Boy Clown DTE Trouble's Death in Viral IG Live Footage?
In the surprising Instagram live footage it's possible Soulja Boy dissed the dead DTE Trouble by saying he went out like a clown. During the video Soulja talks about people talking tough on the internet then in his own words "dying like clowns". DTE Trouble was shot by the ex-boyfriend of a woman he was seeing. Take a listen to the video.
You might be wondering why Soulja Boy would say DTE Trouble was talking tough on social media. The two superstar rappers had a history of beef going back to 2018. Take a look at these DTE Trouble tweets directed at Soulja Boy.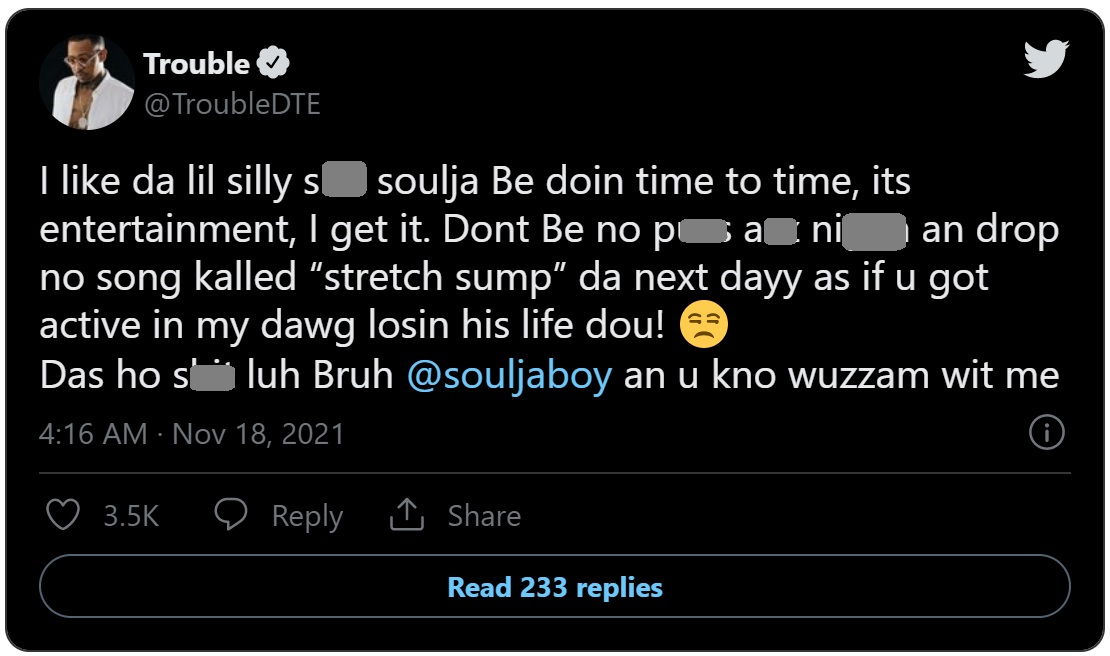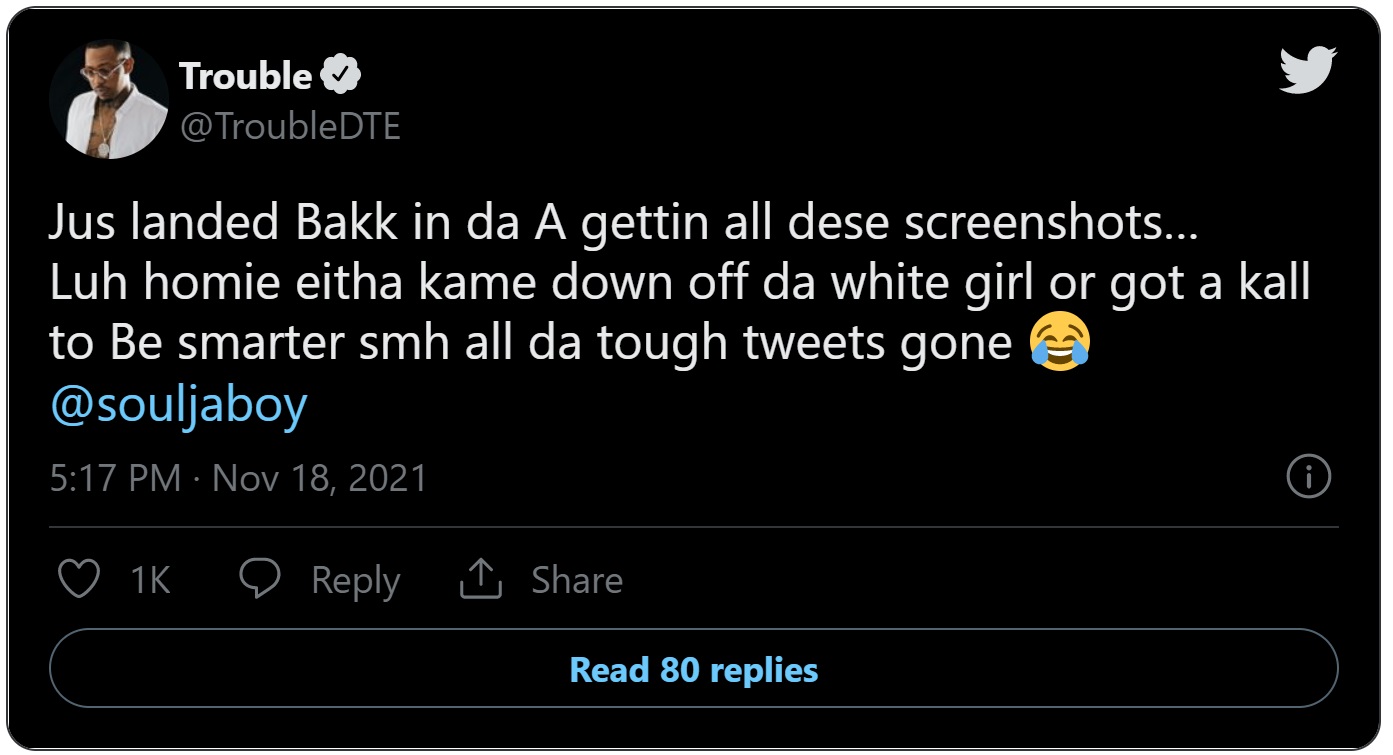 Some people carry beefs to the grave, and it seems like that's might be the case with Soulja Boy's disdain for DTE Trouble. Even after his passing Soulja Boy is possibly still talking down on him.