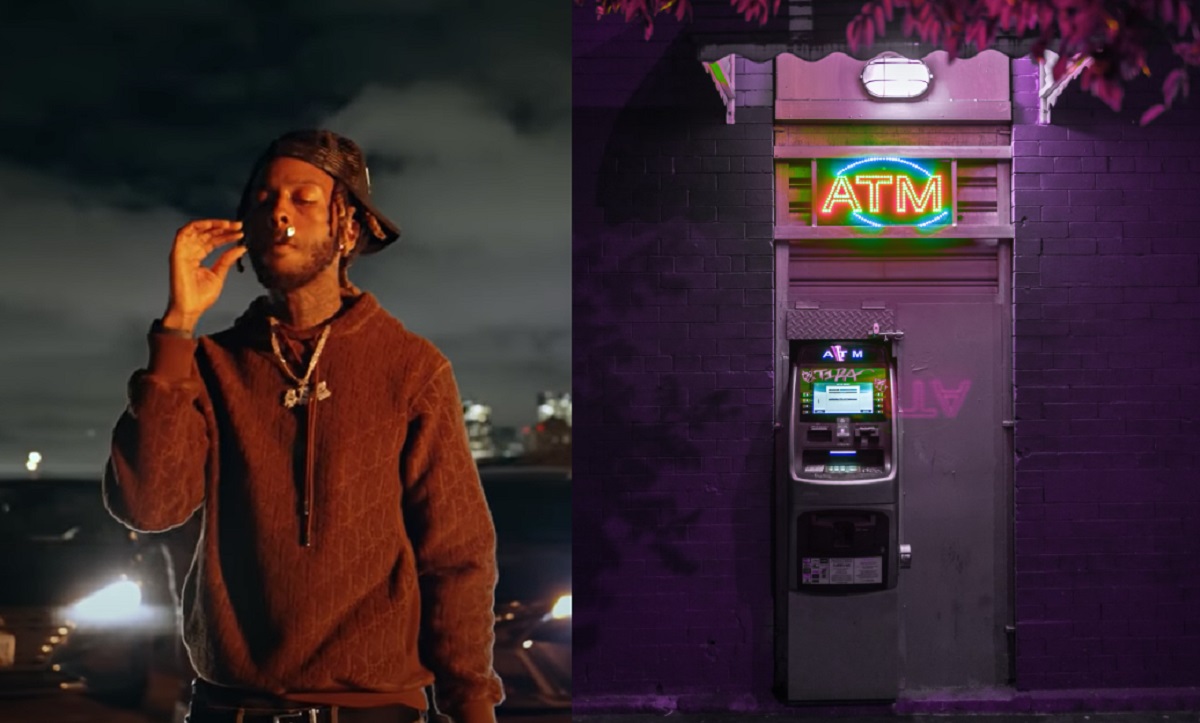 You know how they say some people speak things into existence? Well sometimes speaking something into existence can end up being one of the biggest mistakes of your life. Proof of that is the ironic situation rapper 213 Jugg God is currently caught up in involving an ATM and Hertz rental company.
How Hertz Helped Get 213 Jugg God Arrested for Robbing ATM after Rapping About Robbing ATMs
According to reports 213 Jugg God whose real name is Ladesion Riley was arrested by Nashville Police after carrying out an ATM robbery plot with 3 other individuals. Police reports state that 213 Jugg God was part of plot to rob a Bank of American ATM technician as he was doing maintenance on the machine. When an ATM Technician is working on the machine it has to be unlocked and opened, which makes it a potential target for robbers.
Two people in Riley's entourage cornered the Bank of America ATM technician with a gun, while the other two got the money. They got into their getaway car and left the scene without alerting any police. It seems like they might have gotten away with the robbery, but they made one huge mistake. Someone in 213 Jugg God's group decided to use a Hertz Rental as the getaway car, which meant they had already given information that could connect them to the car even after returning it.
Police were able to arrest 213 Jugg God after they contacted Hertz with questions about the license plate of the Hertz rental upon which they were given information on where to find him and his coconspirators. The 3 others arrested with 213 Jugg God were Darius Dugas, Sashondre Dugas, and Christopher Alton.
All this is super duper ironic because 213 Jugg God rapped about ATMs then got arrested for robbing ATMs. Now he's looking into the face of a federal indictment. It's almost inevitable that his music will be play in court as evidence during his trial.
It's like he spoke his own undoing into existence, like it was destined to happen. His situation is the epitome of an artist living his raps. Will social media accuse Hertz of snitching? Only time will tell.