Yesterday news broke that Lul Pab and Quando Rondo got shot in Hollywood, California. The scary situation went down when three people arrived in a white car while Quando Rondo, and Lul Pab were inside an SUV. The suspects opened fire on them, and Quando Rondo was reportedly hit, but had no life threatening injuries. Unfortunately Lul Pab died at the scene, which made Quando Rondo cry in tears for his fallen comrade.
The Pain in Quando Rondo's Voice Crying After Seeing Lul Pab's Dead Body in Video Aftermath of Shooting Goes Viral
Quando Rondo was the never the type of artist that showed tender emotions in public. It was tough for most people to imagine hearing Quando Rondo crying his heart out in front of the world. It was more like something people would expect from a guy like Drake for example, which isn't a bad thing at all. However, when Quando Rondo saw Lul Pab's dead body pulled out that SUV, he couldn't hold back the pain he felt go through his heart. The aftermath video of Quando Rondo's shooting was captured live on News. In the emotional clip Quando Rondo cried in tears after he saw Lul Pab's dead body. The pain in Quando Rondo's voice instantly went viral.

About 48 hours before the shooting Quando Rondo was talking about trust issues on social media, which sparked conspiracy theories as his friends reacted to the shooting.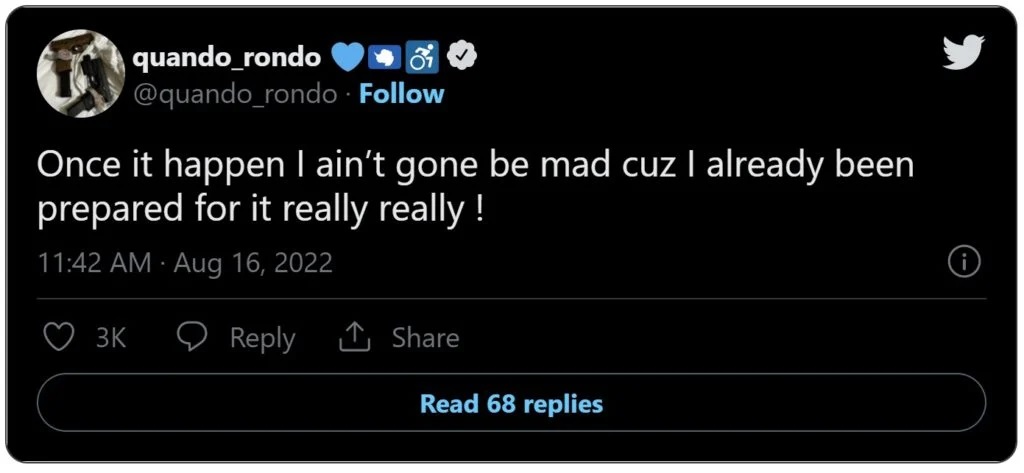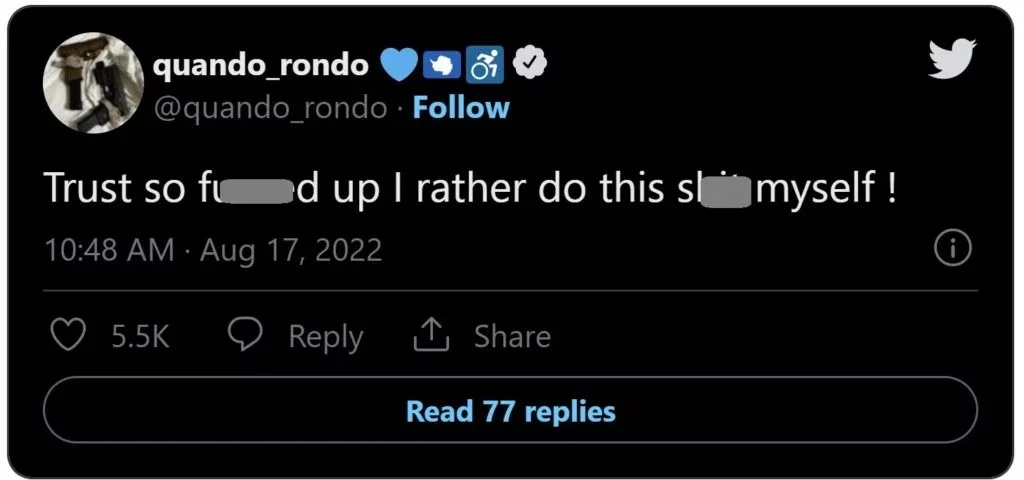 The pain in Quando Rondo's voice as he cried after seeing Lul Pab's dead body has struck a chord among his fans and haters alike. It was just one of those human moments that invokes emotions deep within you. However, due to his connection to being a close friend with Lul Tim who shot King Von on video, there are still some people describing the situation as some type of karma, which is a bit cruel at a time like this.