A trending rumor alleges that Ebay pulled Big Latto's cheetah print panties auctions due to a violation of their policy against selling used underwear. This came after rumors began to spread about her bad hygiene, which she has since then seemingly responded to with an IG live broadcast in which she showed her panties drawer.
This all started when Big Latto decided to start selling her panties online. This quickly gained traction, and her panties were selling for more than $60,000 on eBay auctions. Things went left when the social media whispers of her bad hygiene began circulating.
In what people feel is an attempt to clear her name, Mulatto went on IG live to prove that she does not wear the same panties twice. She opened her panties drawer to show that she had an ample supply of clean underwear, some still had the tag on them. She even took out a few pairs of panties and explained why she had them, and showed the audience her incredibly organized collection.
Despite the efforts of Mulatto's to clear her name, eBay still decided to take down the cheetah print panties auction. eBay's policy clearly states that they do not allow the selling of used underwear, and Big Latto's panties were used, at least she claimed they were.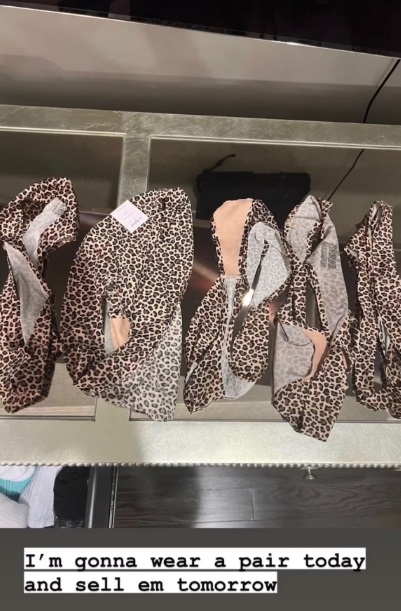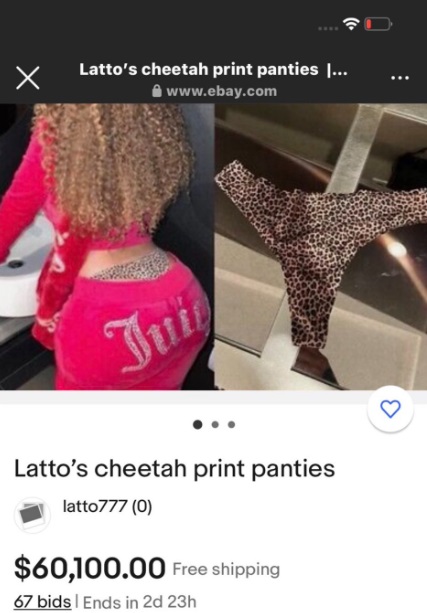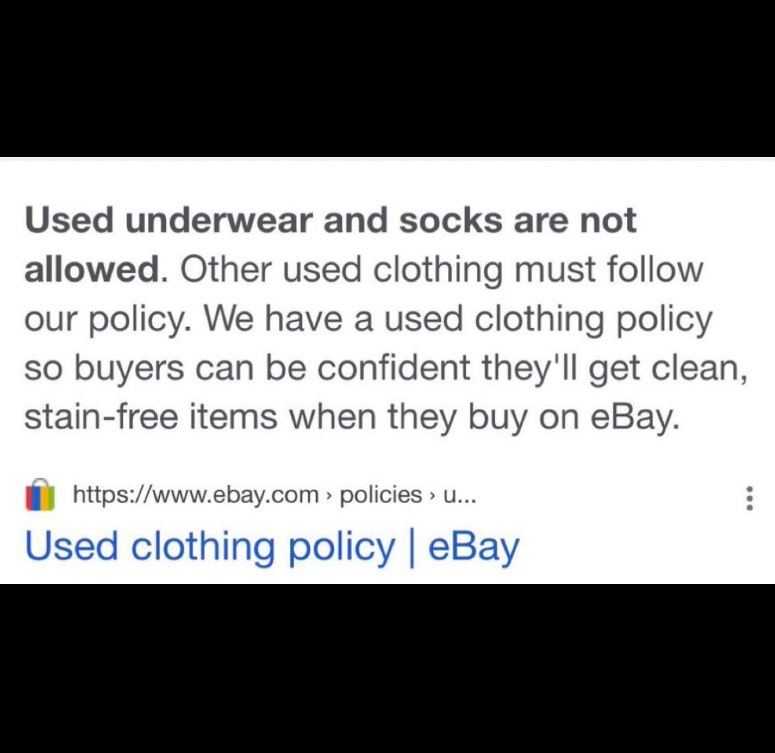 Some people on social media are clowning her for selling used panties, and allegedly getting sacked by eBay before getting the money from the auction.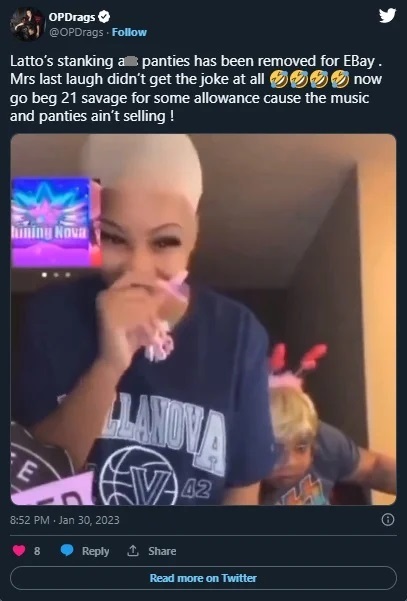 Although she did technically violate eBay policy against selling used underwear, Big Latto's cheetah print panties made a bold statement in regard to the value her name possesses. The fact that there's a bunch of Glenn Quagmires out there willing to pay over $60,000 for Big Latto's worn panties speaks volumes to her star status. She might as well have her team create an independent store, and sell her used undergarments that way.