New evidence exposes the transgender woman only1nickip lied about Pooh Shiesty being gay to promote an OnlyFans page. The trans woman released a closeup side neck and face picture of the man in the alleged video of Pooh Shiesty with a transgender woman, and people are speechless. If this new picture is the same person, then it would be definitive proof that he wasn't in that viral video released by the trans woman.
The man in the photo in question has a neck tattoo that Pooh Shiesty doesn't have, and also looks nothing like him. This is why the trans woman didn't show his face in the first video that had everyone fooled. This Pooh Shiesty impostor even has a fake 1017 chain. What's more crazy is the trans woman is still acting like it's Pooh Shiesty, using the caption "Your favorite rapper revealed".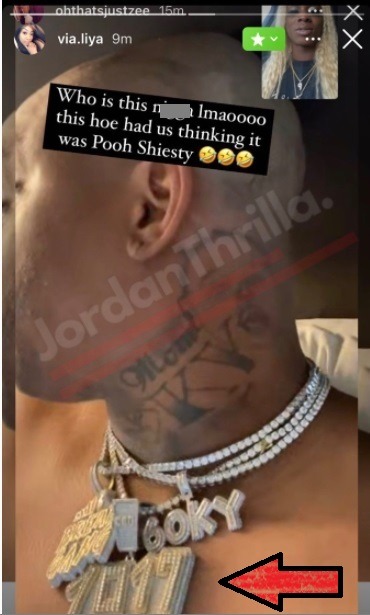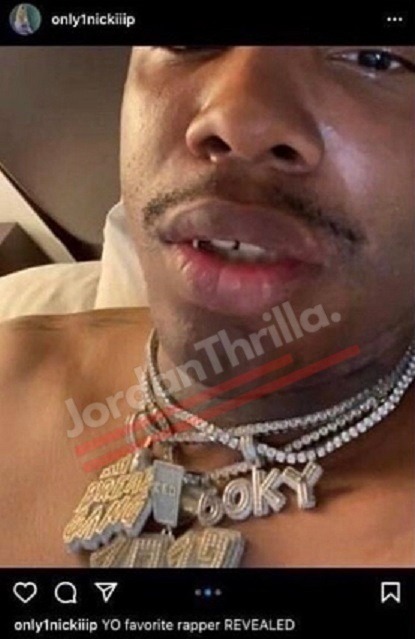 That Pooh Shiesty imposter is the same person in the video below, which the transgender woman claimed was really him.

This new development could answer the questions as to why this trans woman tried to expose Pooh Shiesty right when he was becoming a household mainstream artist name. It was all an elaborate scheme to promote the transgender woman's only1nickip OnlyFans page by gaining subscribers off the controversy most likely.
Pooh Shiesty's name has been vindicated.
Author: JordanThrilla Staff