When it comes to internet myths the term 'black honey' has recently been all the rage. Some people attest to the 'positive' side effects is causes, while others warn people it's probably not as natural as they think. Black Honey has become increasing popular among males due to the myths about what it does when eaten. As such a video from a TikToker involving the substance and her significant other is going viral.
Video of Woman Spiking Her Boyfriend's Chick-fil-A with Black Honey Goes Viral
In viral footage TikTok user @i_eboni secretly puts Black Honey on Chick-fil-a she ordered for her boyfriend. When he starts eating the food he loved the different flavor it added, but allegedly had know idea he was eating the mythical Black Honey. The food was so good he was even licking the plate just to get every last bit of the mystery honey he was tasting.
Naturally the video is now trending, because of what Black Honey is known to do, especially for males.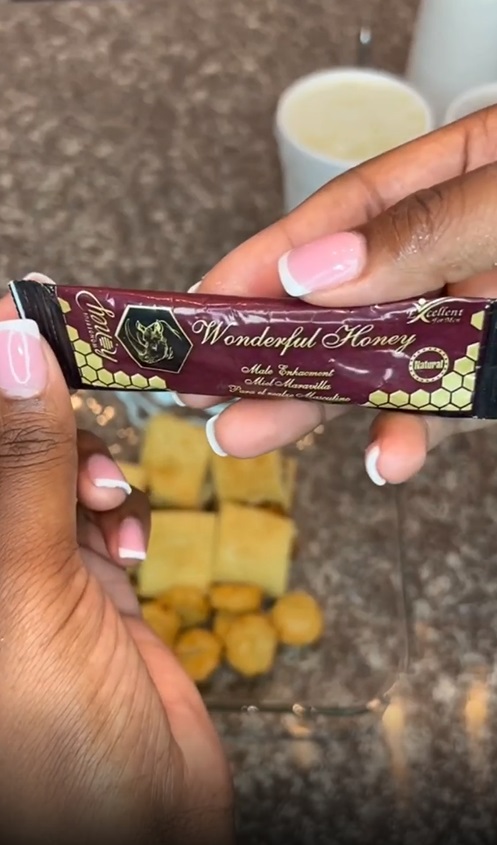 What Does Black Honey Do?
The internet legend is that Black Honey is an aphrodisiac. Many people claim that after eating black honey it gave them similar effects to Viagra, but naturally. In the same breath there is a rumor that black honey actually has some of the same ingredients found Cialis, which would mean it's not truly natural.
Nevertheless the myths about the performance gains it causes in the bedroom make it a consistent hot topic often on social media.