When people post on social media it's a given that they are going to have some haters who say mean things them. When that happens how a person reacts to the hate is what can be the deciding factor of how successfully they navigate through the cutthroat world of social media. A TikToker named Roxystylezz26 has perfected the art of neutralizing her haters in one of the most surprising ways seen in recent times.
Details on How Female TikToker Roxystylezz26 Accused of Being 'Homewrecker' Exposed Husbands of Women Who Dissed Her as Cheaters
TikTok user Roxy Stylezz posted a video on her account, and her comment section was flooded with messages from women who didn't like her style. In most of the comments the women dubbed the TikToker a homewrecker. Instead of taking the comments to heart and feeling demoralized, she used their criticism to empower herself. The result was a situation that will likely make the women who called her a homewrecker regret that decision.
Instead of dissing the women with a remark of her own, Roxystylezz26 decided to expose how easily their husbands would cheat on them, meaning they weren't truly happy in those relationships. She went through her comments, and when she saw a woman calling her a 'homewrecker' she used their Instagram profiles to track down their husbands. She then sent their husbands DMs, and showed the replies she got in the viral video below. Just like that she exposed that the women calling her a homewrecker had husbands who were cheating on them, or are willing to .
Part 2.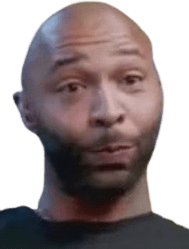 Moral of the story here might be that if you mess with a person you called a homewrecker, they might just wreck your home. It seems super ironic that women calling someone a homewrecker were married to men who didn't mind being a homewreckers. Maybe the women whose husbands responded to Roxy Stylezz had experiences in the past with infidelity, which caused them to lash out when she posted that video. Either way roxystylezz26 definitely won the battle.