The tragic story of Pinky Kalecia Williams has the Atlanta, Georgia community in shock. 16 year old Pinky Kalecia Williams was shot and killed at an Atlanta Hyatt Regency Hotel after going to attend an "Adult Chaperone" party.
Her stepfather and mother thought she was going to a party with just a few friend and one of their mothers, but they would quickly learn the true intentions of trip. Hours after she left, Kalecia Williams was found shot dead in a hotel room where she staying with another man. What's crazy is that her parents claim they even talked to the mother of one her friends before she left, who ensured that she was going to an adult supervised party.
However, it appears that was all part of an elaborate scheme she may have concocted to spend time with man who is accused of shooting her dead.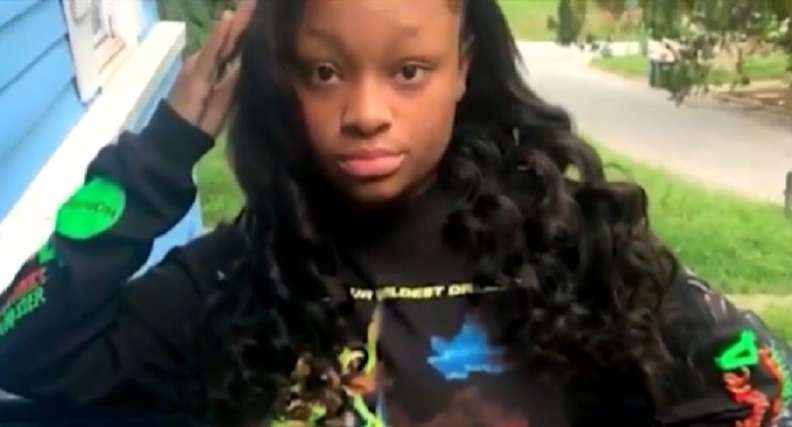 There are many things about the Kalecia Pinky Williams story that are just very heartbreaking. For one her parents described her as a homebody who liked staying home. This may have worked to her advantage making it easier for her to possibly fool her parents into thinking she was going to the "Adult Chaperone" party.
The truly heartbreaking aspect of this story is that someone's parent possibly willingly lied to Kalecia Williams' parents to help cover for her going to see another man. However, there is also the chance that there was indeed going to an "Adult Chaperoned" party, but Kalecia Williams made her own plans to sneak away.
Moral of the story is that parents must keep a much closer watch on the activities of their young children. Pinky Kalecia Williams was only 16 at the time of her death, which is way too young to go. People can blame her for the situation, but we all have done similar things at 16 attempting to trick our parents in some form or fashion to have fun with some friends.
Police believe an argument between the her and the man she was staying with at the hotel room led to the shooting death of Pinky Kalecia Williams at the Atlanta hotel.
RIP to the 16 year old Pinky Kalecia Williams.
Author: JordanThrilla