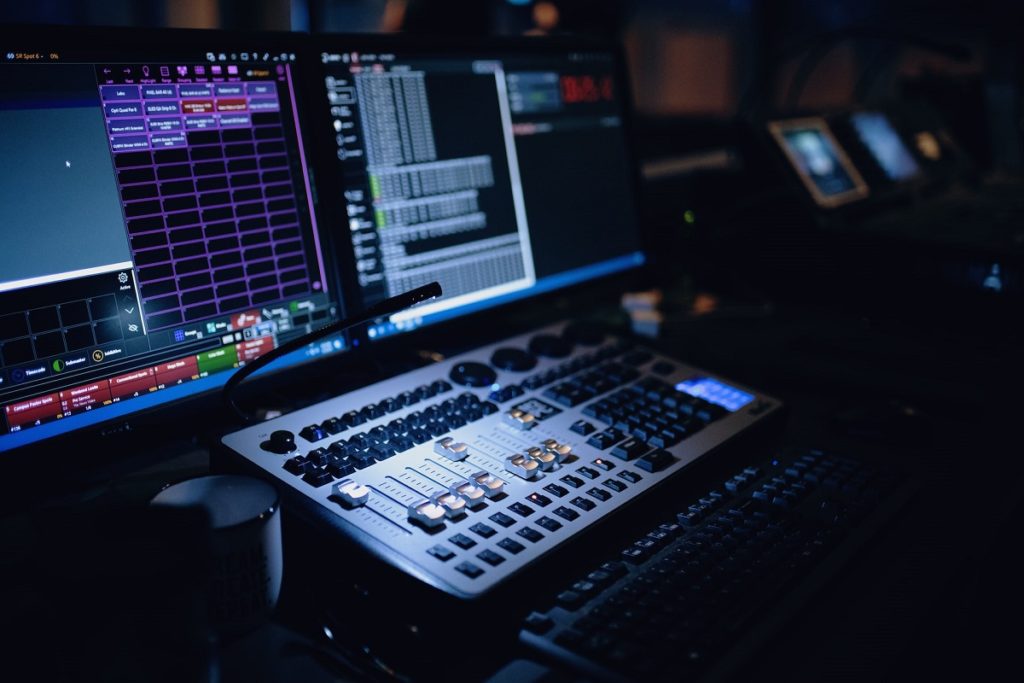 At his peak Lil Wayne was one of the biggest superstars in US history. In September of 2012 he surpassed Elvis Presley with the most appearances on the Billboard Hot 100. His most successful album 'The Carter III' sold almost 500K units on its release day, and went on to sell over 1 million copies first week. In 2009 he won four Grammy awards, one of which was for one of his biggest hits "Lollipop", which is now at the center of a controversy involving Big Latto. How true are the allegations though?
Did Lil Wayne Curve Big Latto's Sample Request? How the Rumor of Lil Wayne Denying Latto's Request to Sample 'Lollipop' Was Proven False
One of the greatest aspects of hip-hop music is the way you can sample music from a different era into music of the present to create a whole new sound. A large number of the greatest hits in hip-hop history were based on samples. According to a report from HITSDD Big Latto wanted to sample Lil Wayne's 'Lollipop' record on a new single she was working on. However, Lil Wayne reportedly denied her request. At the moment the reasons are unknown, but Big Latto was beefing with Nicki Minaj who is a label mate and close friends with Lil Wayne.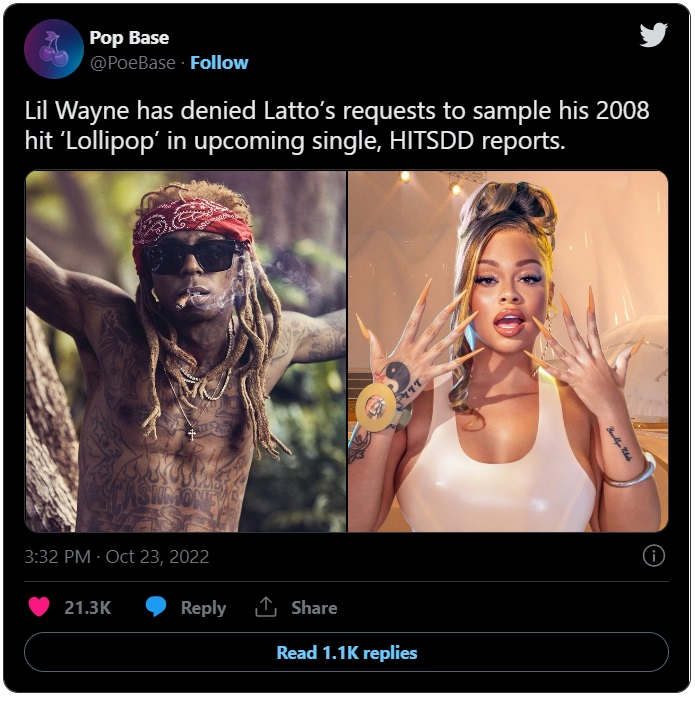 The plot twist here is that Big Latto has allegedly responded to the rumor allegedly saying that Lil Wayne didn't deny a request she made. In fact she posted tweet claiming she wasn't even trying to sample his song on a new single.
How Many Units did Lil Wayne's 'Lollipop' Single Sell?
In comparison to his other singles many people believe 'Lollipop' isn't one of Lil Wayne's best songs from a musical standpoint. In the same breath many people agree that it was his peak performance in terms of making a mainstream song that resonated with people who weren't typically hip-hop fans, while still captivating true hip-hop fans. 'Lollipop' is RIAA certified 5x platinum selling over 5 million units in just the United States. Worldwide it has sold around 10 million copies.
It would be cool to see how Latto will rap with a Lil Wayne sample on the beat, so hopefully a single like that comes to fruition even if one isn't really in the mix right now.