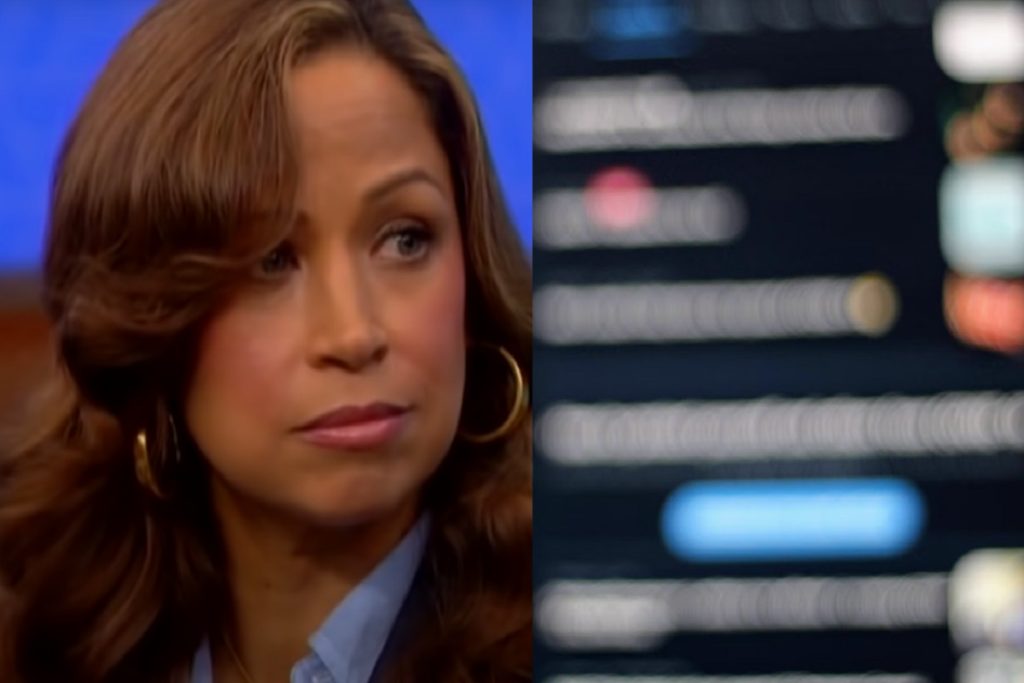 When Stacey Dash is trending most times it is because she said something that sounds a bit odd and controversial to most people. Over the years her support for Donald Trump and right leaning political views among other things led to her losing many fans. Recently she posted a new video that could show how out of touch with black culture she is even in 2022.
How Did Stacey Dash Not Know DMX is Dead? Stacey Dash Admitting She Didn't Know DMX is Dead Leads to Roast Session about Her Past Drug Addiction
Stacey Dash found herself in a roast session after she admitted something that sounds too crazy to be true. Apparently Stacey Dash didn't know DMX is dead, even though he died last year. In viral IG post she wrote, "I was strolling through TikTok and found a DMX song that has saved me many times. Suddenly it says #RIP. I know I am late, I did not know he passed away. He overdosed I am heartbroken. He was such a great guy".
In the footage she seemed to be crying. How is it possible Stacey Dash didn't know DMX is dead? Social Media roasted Stacey Dash as result of her strange confession.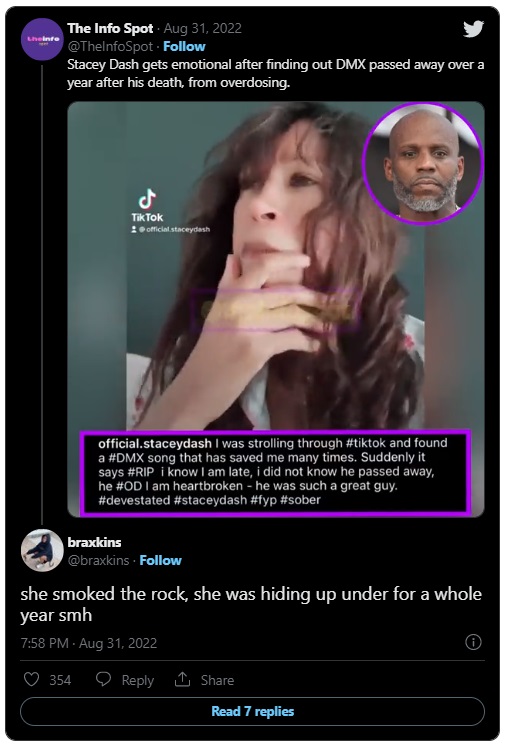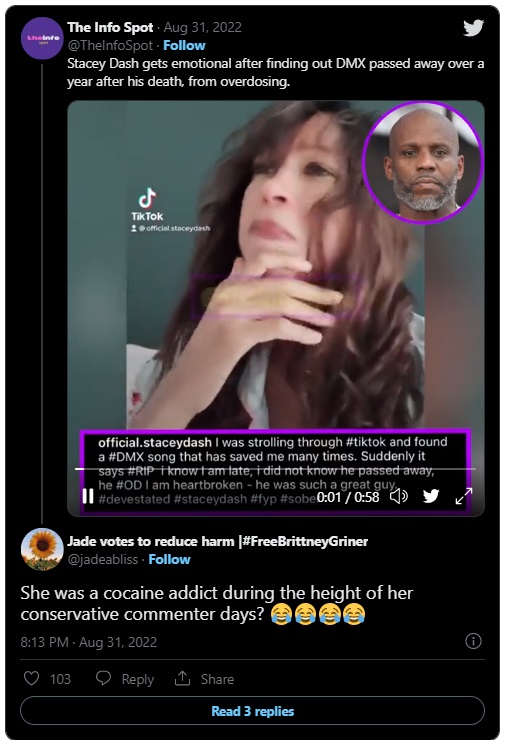 Yikes, social media is so cutthroat, but Stacey Dash brought this on herself by posting the video. She might have been better off keeping this to herself and close friends considering how bad it sounds. It seems almost impossible to not know DMX is dead for an entire year considering the internet exists. That's why some people feel she might even be trolling. Whatever the case may be this is definitely one of the most random viral situations ever.