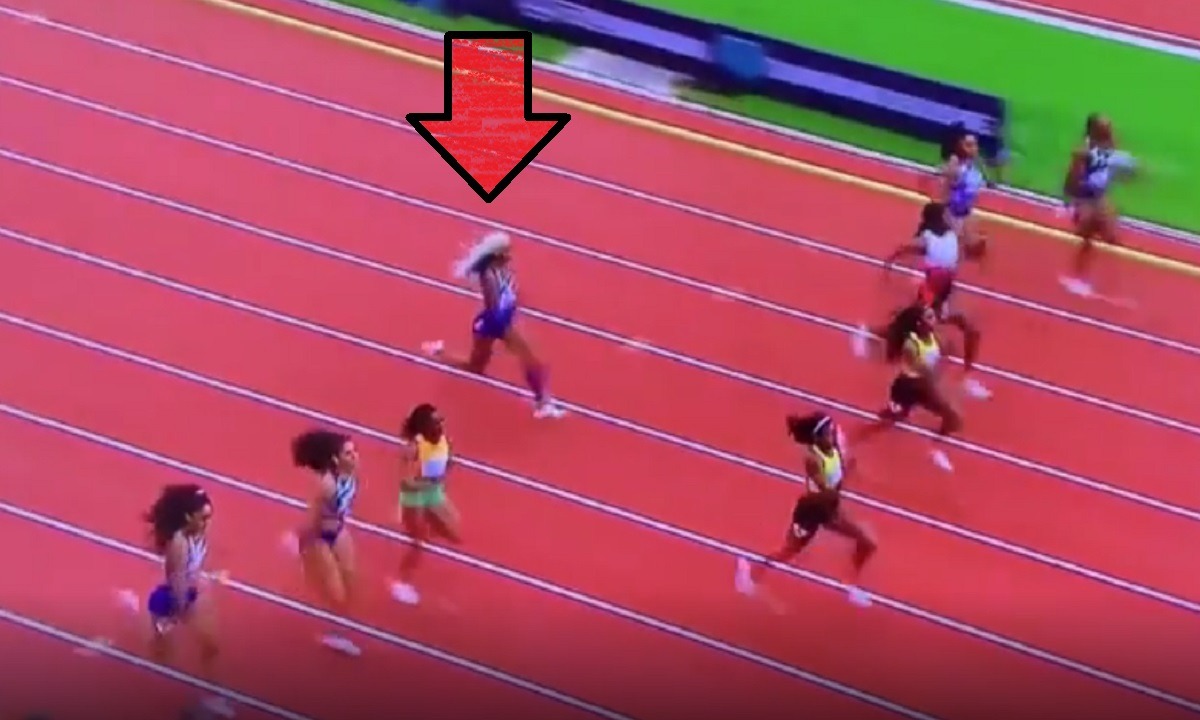 Did smoking weed make Sha'carri Richardson slow? Her return to the track became a major blunder after Sha'carri Richardson came in last place against Jamaicans at the Prefontaine Classic at the University of Oregon. In fact she wasn't even close to beating anyone, as she fell behind very quickly. Remember she was beefing with Jamaicans during the Olympics.
Sha'carri Richardson's Ego Takes a Major Hit
In her post-race interview Sha'carri Richardson responded to haters in a way that conveyed her ego had been severely bruised. As she let out fake laughs to hide her disappointment Sha'carri Richardson said,
"This is one race. I'm not done. Count me out if you want to. Talk all the s*** you want to! You know what I can do".
Sha'Carri Richardson's performance at the Prefontaine Classic was very bad considering she used to be touted as the fastest woman alive just a few months ago.

On social media people are already saying Sha'carri Richardson's weed smoking habit has affected her physical ability over the past few months.
In hindsight her Tokyo Olympic ban may have been a blessing in disguise, because this same result may have happened if she competed on that stage. However, she did set a record in the past, so maybe she just wasn't staying in shape during her time off.
She will have another chance to prove herself one day, so let's all wish her the best. We all want Sha'Carri Richardson to succeed.
Author: JordanThrilla Staff