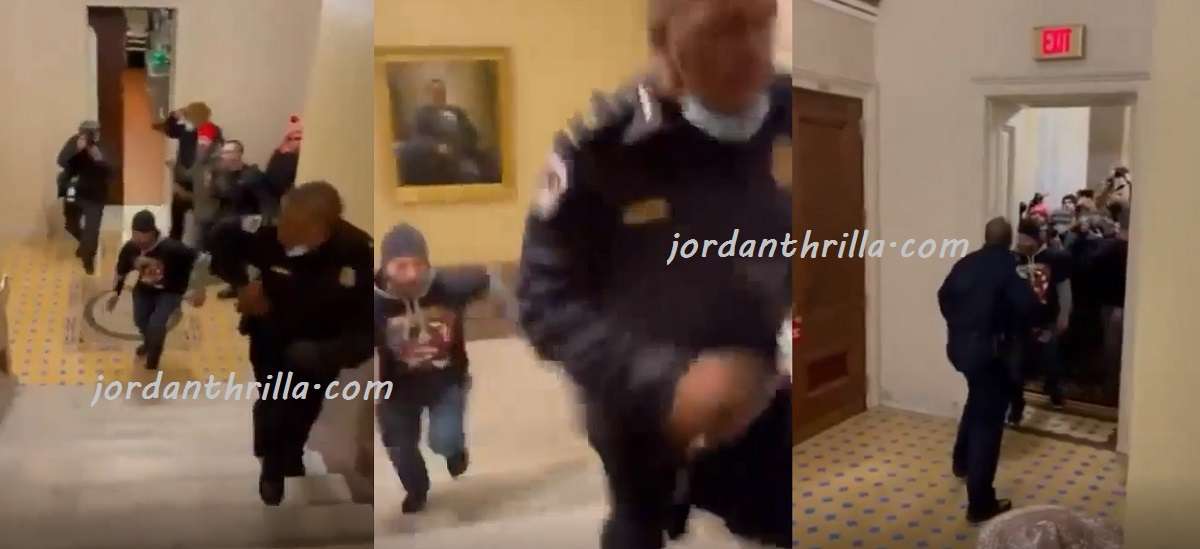 Is the Capitol Building lacking in security? That question is coming to people's minds after a video of Trump Supporters chasing a black cop through the Capitol Building went viral.
The video starts at the moment a group of Trump Supporters broke into the Capitol Building with one black cop waiting for them at top of a flight of steps. For some reason this black cop had no backup, and was left by himself to fend off a crowd of Trump Supporters that severely outnumbered him.
The scene became scary as the Trump Supporters started to chase the black cop up numerous steps of the Capitol Building. It really looked like the black cop was running for his life.
Press the unmute button at the bottom right of the video if you hear no sound.

While watching this footage the thought of what could have happened if those Trump Supporters charged and attacked the lone black police officer crosses the mind many times. It's unbelievable that there was no backup waiting with cop from the jump.
The Capitol Building will really have to reevaluate their security protocols after this incident. It seems they were understaffed and underprepared.
Author: JordanThrilla