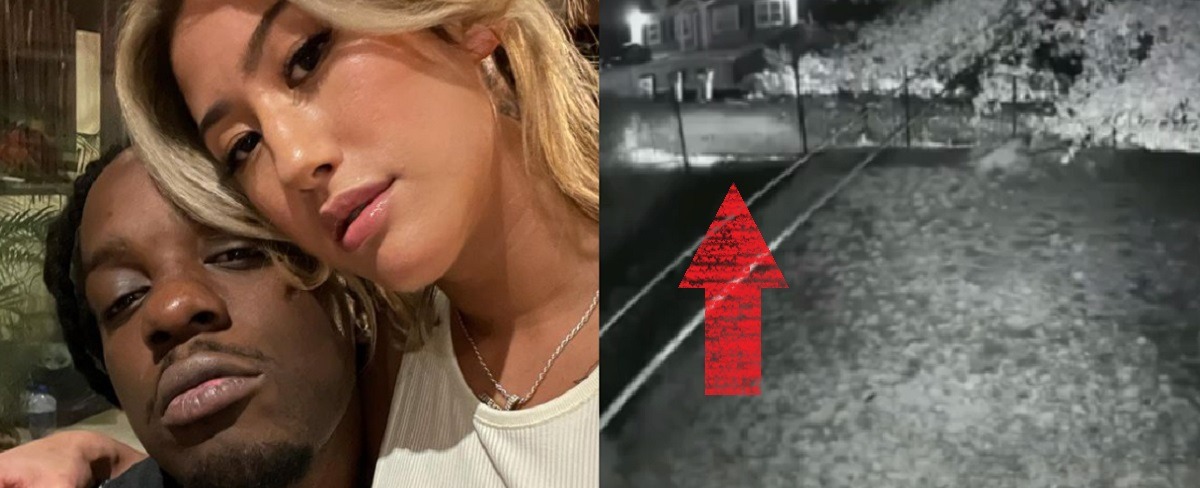 Atlanta rapper Germ is reeling with sad emotions after he watched a horrific situation unfold right before eyes. Germ watched his girlfriend Mariam Abdulrab get kidnapped by a man named Demarcus Brinkley as she was on her way to visit him at his Atlanta home. Sadly Mariam Abdulrab was shot dead by her kidnapper shortly after she went missing. Viral footage shows the moment Mariam Abdulrab was kidnapped in front of Germ's house.
In Germ's 911 call to report Mariam Abdulrab's kidnapping he can be heard saying,
"Oh my god bro. I just watched her get kidnapped from in front my house. What the f***".
He went on to tell the dispatcher the suspect had a gun pointed at Mariam Abdulrab's head while she was forced into the car. He also added that the suspect had on security shirt, which may have helped police capture him. Mariam Abdulrab's dead body was found on Lake Avenue by a man walking his dog just 4 hours after she was kidnapped.
Take a listen to Germ's 911 call and watch the video of Mariam Abdulrab getting kidnapped right in front his house. This situation is too sad.
A Mariam Abdulrab mural has been created in Atlanta to honor her death. She was a well known bartender.
One big question people are asking is why didn't Germ help his girlfriend Mariam Abdulrab ? If you were watching the love of your life getting kidnapped would you just stand by and watch, or would you run out your house to try helping anyway you can? It's one of those situations where you really don't know what you would do until it actually happens, so maybe Germ just froze up in the moment.
RIP Mariam Abdulrab.
Author: JordanThrilla Staff