Adele, the Grammy-winning singer and songwriter, has been making headlines lately for her romance with Rich Paul, the renowned sports agent and LeBron James' best friend. The couple, who confirmed their relationship in July 2021, have sparked engagement and pregnancy rumors very often.
The latest conspiracy theory that has taken the internet by storm involves a TikTok video, a gender reveal, and a baby bump. Here's what you need to know about the viral speculation that Adele is secretly pregnant with Rich Paul's child.
Why Do People Think Rich Paul Got Adele Pregnant Secretly?
The rumor mill started spinning recently, when Adele was performing at her Las Vegas show at Caesars Palace. During the show, she invited a couple on stage to do their gender reveal. The couple, Chris Dare and Shantelle Lord, had posted a TikTok video earlier that day asking Adele to help them announce the gender of their baby at her concert. They brought a big sign to the concert hoping to capture her attention again.
Adele saw their sign, and decided to grant their wish. She quickly learned that Shantelle was 18 weeks pregnant, and sporting a huge belly. She asked the couple to join her on stage, and was handed an envelope containing the baby's gender. She then opened the envelope and revealed that they were having a boy. She broke down in tears and hugged the couple.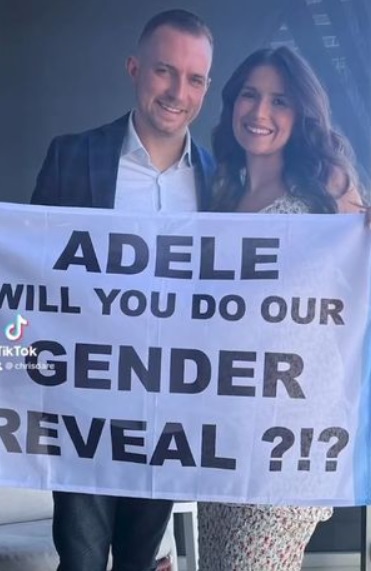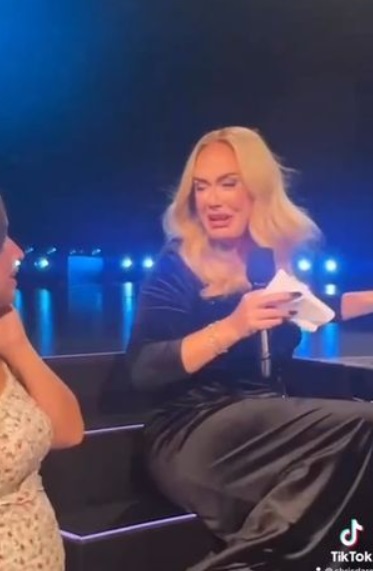 What really caught the attention of the fans was what Adele said next. She asked the couple, "If and when I get pregnant, will you do my gender reveal?" The crowd cheered and applauded as Adele asked the bombshell question.
The seemingly innocent question sparked a frenzy of speculation among social media users. Some wondered if Adele was already pregnant with Rich Paul's baby. Some pointed out that she extended her Las Vegas residency until November. Some suggested that she might have done so, because she found out she is pregnant.
Some fans also recalled that Adele had teased having a baby with Rich Paul during an appearance on the Graham Norton Show in 2022, where she explained her intentions to give her son Angelo a sister or brother.
Whether or not Adele is actually having another child with Rich Paul remains to be seen, but sports and music fans alike would be very happy for her if she did considering how her past relationship ended.