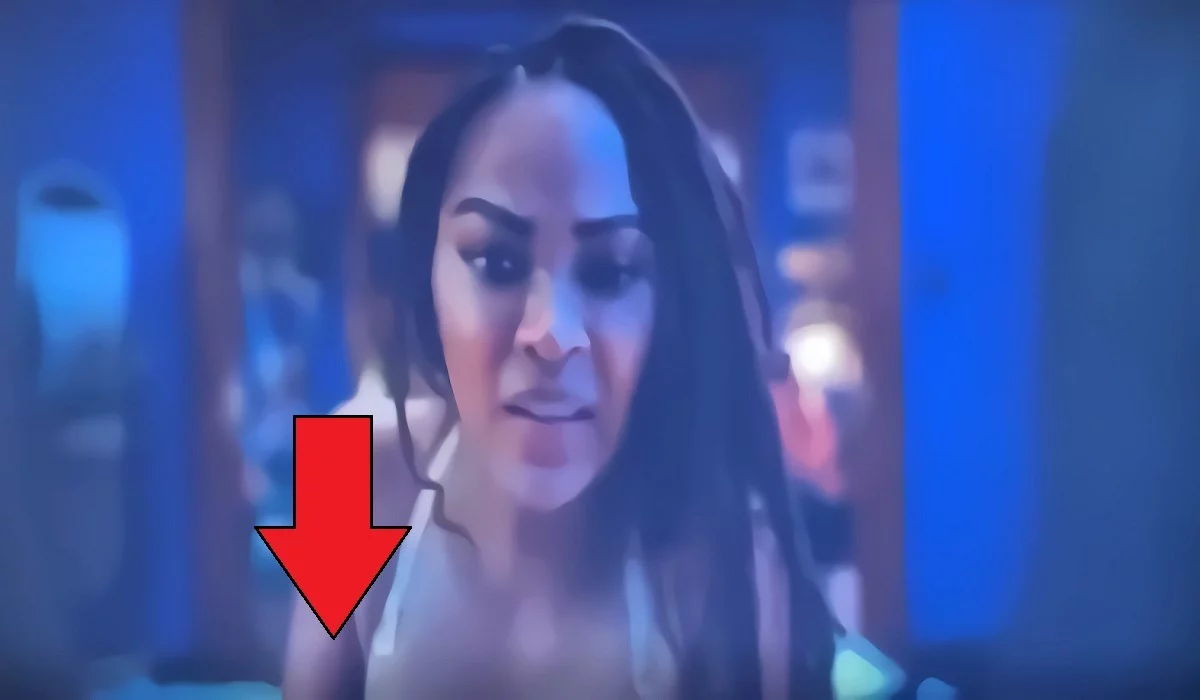 Throughout her acting career Meagan Good has been in many movies that would be deemed inappropriate for younger folks. However, none have been as raunchy as her new hit series on Amazon Prime called "Harlem". The show pushes the envelope between general entertainment and adult films. One recent scene in particular has the internet buzzing.
Video of Meagan Good Refusing to Eat Booty in 'Harlem' Scene Goes Viral
When it comes to making love with your significant other there are many taboo ways to spice things up in the bedroom. One thing that most people would find too nasty is putting their mouth where the sun don't shine. That applies to Meagan Good's character in 'Harlem' as well.
In the 'Harlem' booty eating scene, Meagan Good is faced with a tough choice after her boyfriend lifts his legs in the air, and spreads his behind so she had a clear view of the stinky place where your poop comes from. After having a disgusted look on her face Meagan Good refuses to eat his booty.
Seeing scenes like that in Hollywood shows sometimes makes people wonder what went into recording it. Did Meagan Good really see that man's butt hole, or was it covered? How many times did they have redo the scene before the director said it was perfect? It seemed like a scene you would see in a Tyler Perry show.
All things considered it must have made for an awkward experience. Nevertheless if there is one way to draw attention towards a show it's to have Meagan Good almost eating booty, social media reactions are proof of that.
Authors: JordanThrilla Staff