The Activision produced Call of Duty is no doubt one of the most popular games on the PlayStation platform. However, after a major power move by Microsoft the future of being able to play the game on Sony video game systems is now uncertain. Recently PlayStation CEO Jim Ryan went public with his feelings about the Microsoft's plan going forward with the franchise.
PlayStation CEO Jim Ryan Reacts to Microsoft Gaming CEO Phil Spencer's 3 Year Plan for Call of Duty
By purchasing exclusive rights to Call of Duty Microsoft now has the power to make it only available on their platform. Naturally this sends fear through the heart of Sony executives, because it could possibly lead to a major decline in system sales. Those fears have become a reality, because now people who have or were planning to purchase a PlayStation system have no guarantee that they will be able to play Call of Duty in the near future based on what was revealed about Phil Spencer and Microsoft's plan for the gaming franchise.
According to Jim Ryan, Microsoft Gaming CEO Phil Spencer has only offered to keep Call of Duty on PlayStation for three years after their current contractual agreement with Activision ends. PlayStation's CEO called the new deal "inadequate on many levels", and accused Microsoft of "failing to take account of the impact on our gamers". Lastly he stated that Microsoft is undermining Sony's core principles of guaranteeing their gamers a "high quality Call of Duty Experience".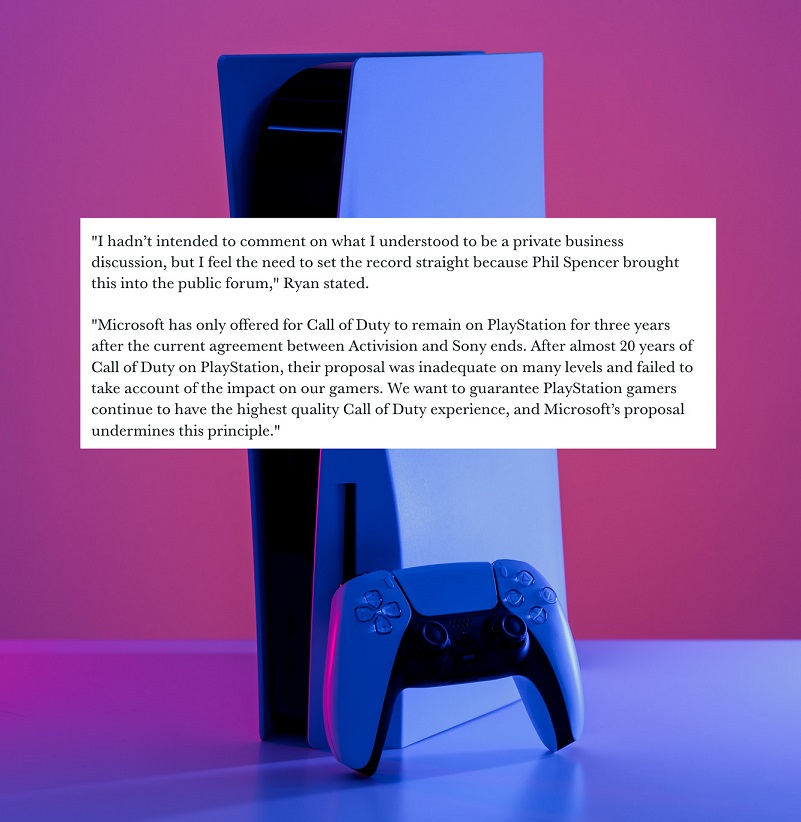 Social Media Reacts to PlayStation CEO Jim Ryan Complaining About Microsoft's 3 Year Call of Duty Plan
Amidst all the controversy surrounding this situation it seems Microsoft has a large majority of social media on their side. People on Twitter reacted to Jim Ryan's complaint about Call of Duty being made exclusive to Microsoft in three years with a viral roast session.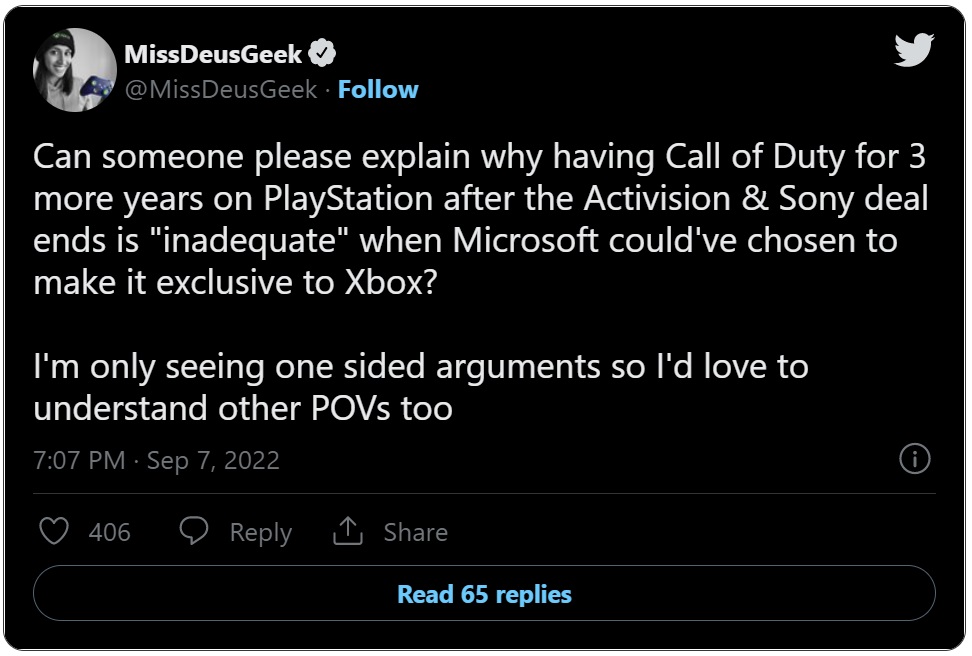 Some people are convinced that Microsoft will eventually backtrack on it's 3 year plan, and play a 'price is right' game with Sony by making them fork up a fortune to keep the game on their platform. However, that happening would likely depend on if Microsoft feels that strategy would be more profitable than directly taking customers from Sony by making it exclusive.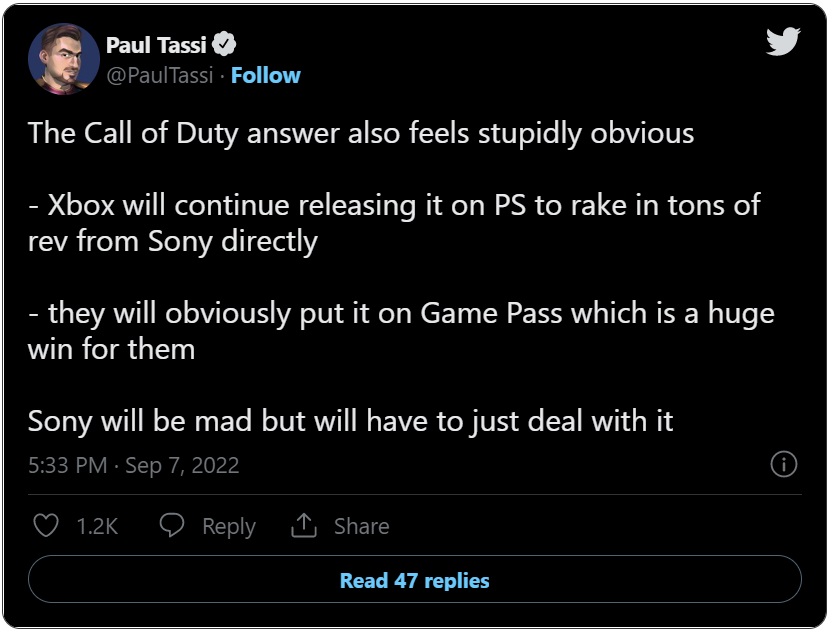 What's interesting about Microsoft buying Call of Duty from Activision Blizzard is that Sony was their largest customer in past years. For example in 2020 Sony accounted for 17% of Activision's annuals sales, which amounted to $1.37 Billion. By comparison Microsoft was Activision's 4th largest customer in 2020 accounting for 11% of their sales amounting to $890 million.
However, Microsoft purchased Call of Duty for almost $70 Billion dollars, so it's easy to see why they took that deal. In essence Activision sold out to their smaller customer, but money talks.