When it comes to the amount of people that use a service most people never thought something bigger than Google would come along, then there was TikTok. The China owned app and website quickly rose to prominence as the most used social media platform in the world over the past few yeas. Now not only do they have the number one social media app in the world, TikTok's website is also the most visited website on the planet. With that many people using a service there's always a risk of people trying to steal information, and it appears that may have happened in an alleged recent cyber attack targeting TikTok.
Was TikTok's Database Hacked by 'Against the West' Hacking Group? Alleged TikTok Data Breach Goes Viral After Leaked Pictures of Sensitive Files
According to a recent report 'Against the West' hackers were able to hack TikTok's servers, and gain entry into their database that includes the personal information 1 Billion users, and payment details. The hackers posted pictures of files inside the database to prove the TikTok data breach was real. Beehive Cyber Security did independent research of their own on a sample of extracted data, which allegedly confirmed that there was indeed a TikTok data leak. They sent warnings to all users subscribed to their services regarding their finding that TikTok got hacked, which potentially exposed their personal information.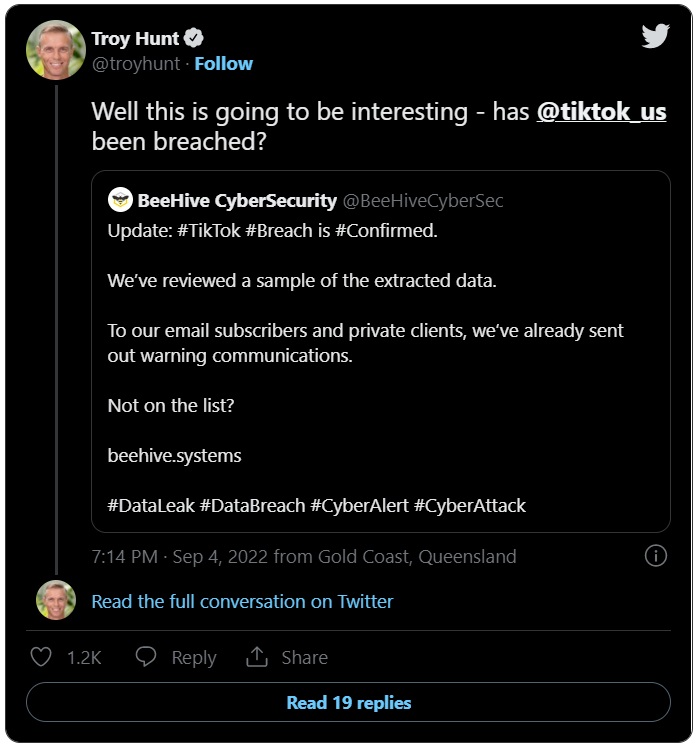 TikTok has been in endless controversy regarding accusations about security practices, and alleged misuse of the app in terms of spying on people's phones illegally. We all remember when Donald Trump tried his best to have the platform banned in the United States on grounds that China was using it gather sensitive information. Now a TikTok data breach may have happened at the hands of the Against the West hacking group.
In the past people have been so addicted to the TikTok platform that they didn't even seem to care about the possibility the app was spying on them. It will be interesting to see how those same people react after learning about the potential data leak.