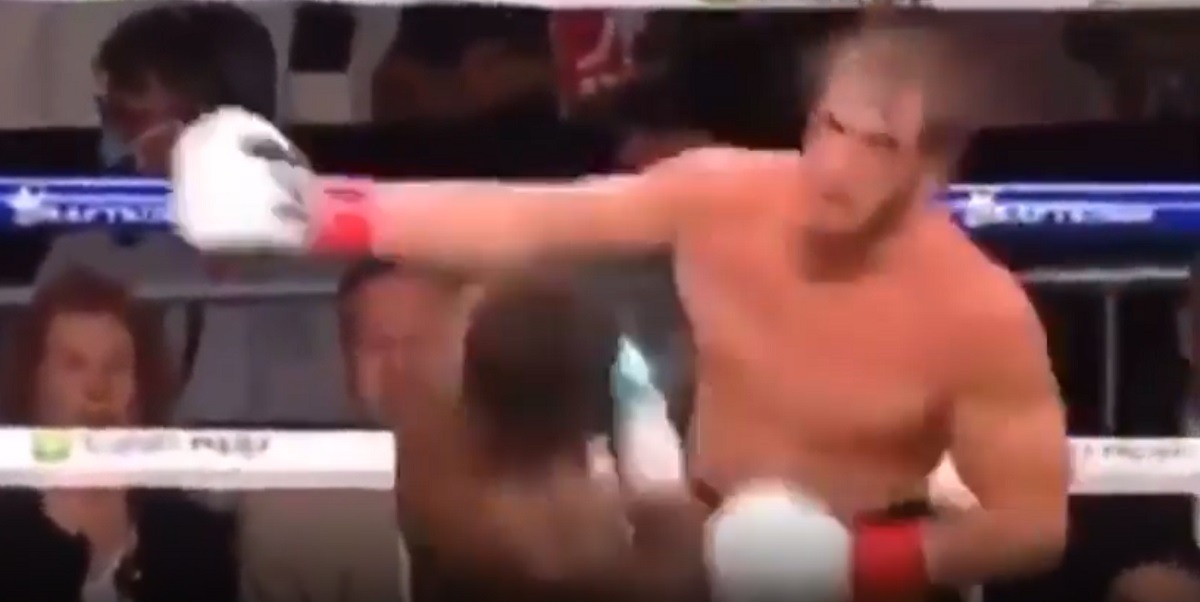 A viral video may prove the match between Logan Paul and Floyd Mayweather was fixed to go the distance. In this footage it appears Floyd Mayweather accidentally knocked out Logan Paul, but used a sneaky tactic to make sure it didn't look like he did. It seems like Floyd Mayweather held up Logan Paul to make sure he didn't touch canvas, which would have probably ended the fight early.
One is the biggest questions would be what the motive behind making sure the match went 8 rounds was. The motive could be Mayweather Promotions hoping to promote Jake Paul and Logan Paul fights in the future. We saw how buddy buddy they were after the fight, even hinting at a rematch.
Take a look at this strange clip below.
The way Floyd Mayweather holds up Logan Paul after hitting him with that counterpunch is so unnatural. In the most cases he would have at least tried to push him to the ground. Instead he tries his very best to make sure he remained on his feet, and it even looks like he may have whispered something in his ear.
Now look at Floyd Mayweather after the fight hyping up his potential future Mayweather Promotions main boxing attraction.

Maybe the fight was fixed, maybe this was his cruel way of dragging out punishment, or maybe he knows an 8 round fight generates more revenue. Whatever the case may be it sure looks like Floyd Mayweather knocked out Logan Paul then held him up so he could continue the fight.
They say don't play with your food, but Floyd was definitely having a field day with his for business reasons most likely.
Author: JordanThrilla Staff