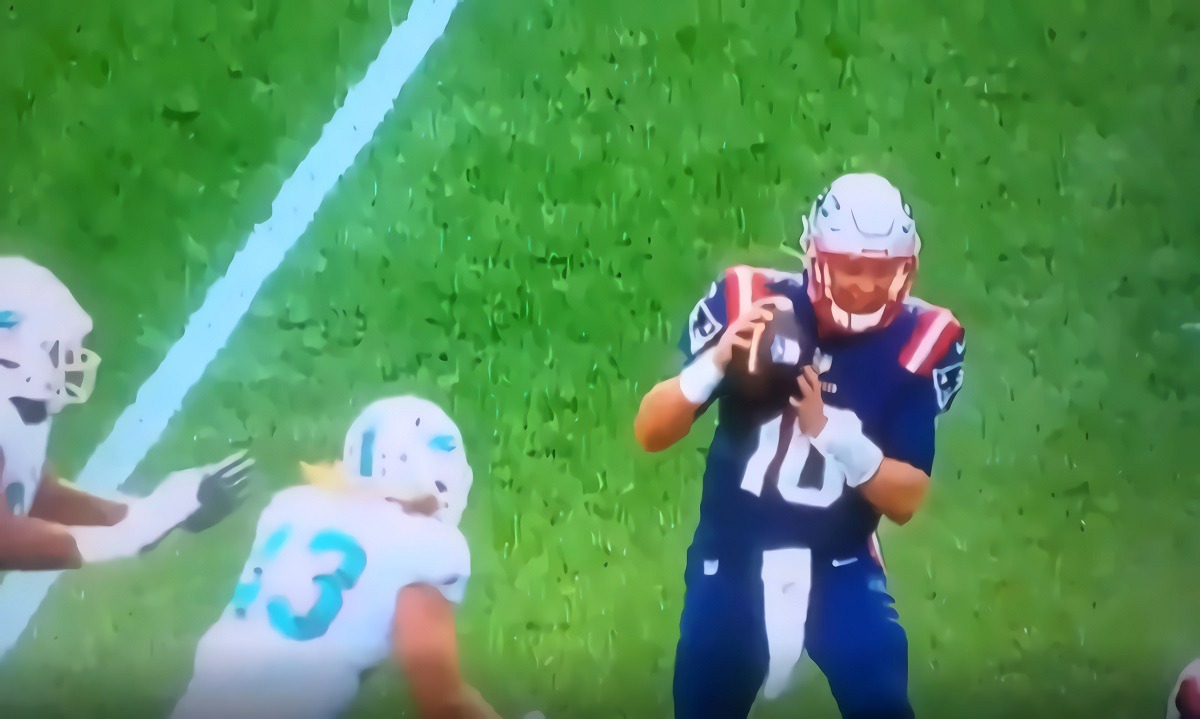 With Mac Jones surprisingly taking Cam Newton's job as Patriots' starting quarterback, everything he does will be under a microscope this season, because people want to see what all the hype is about. Naturally all eyes were on him as he took the field for the first time in an official game against the Miami Dolphins, and things didn't start too well for him.
Mac Jones' first NFL pass attempt turned into a viral blooper, because of how bad and weak it looked. Mac Jones was under pressure when he saw a relatively open Jonnu Smith standing a few feet away from him. Still yet his pass fell short of his target, making it look like Mac Jones was throwing the ball towards the ground. It seem clear he was trying to hit his close range target though.
After Mac Jones 1st NFL pass attempt went viral for being so bad, he turned things around going 10-14 on his subsequent passes.
Then the big moment came with Mac Jones first NFL Touchdown pass to Nelson Agholor, which gave Patriots a 10 – 7 lead over the Dolphins. It was also Patriots first touchdown of 2021.
First TD pass for Mac Jones 👏

(via @NFLBrasil)pic.twitter.com/TEzvyXSfg3

— SportsCenter (@SportsCenter) September 12, 2021
This seems like case of his haters speaking too soon, but there's a lot of time left in the season for things to go wrong. Patriots could also end up losing this game, which would definitely dampen the mood of his fans.
Could Mac Jones be the next Tom Brady for the Patriots, or will be the guy who shouldn't have replaced Cam Newton?
Author: JordanThrilla Staff