Liz Cambage is in the middle of a major controversy, and his nothing to do with her eating popcorn during the WNBA All Star game. According to reports the Australian Opals may remove Liz Cambage from the Tokyo Olympics basketball team due to heated incident during a recent game.
Did Liz Cambage Beat Up a Teammate on the Australian Opals or an Opponent on Team Nigeria?
Reports say Liz Cambage got into a fight during a closed door scrimmage between Team Nigeria and the Australian Opals. There are no details on whether she beat up someone on the other team, or one of her own teammates. Considering the possibility Australian Opals are banning Liz Cambage from Tokyo Olympics, people believe she must have done some serious damage to somebody. Remember she's around 6'8″, and has been seen manhandling men in the post. The big question is did Liz Cambage fight an Australian Opals teammate?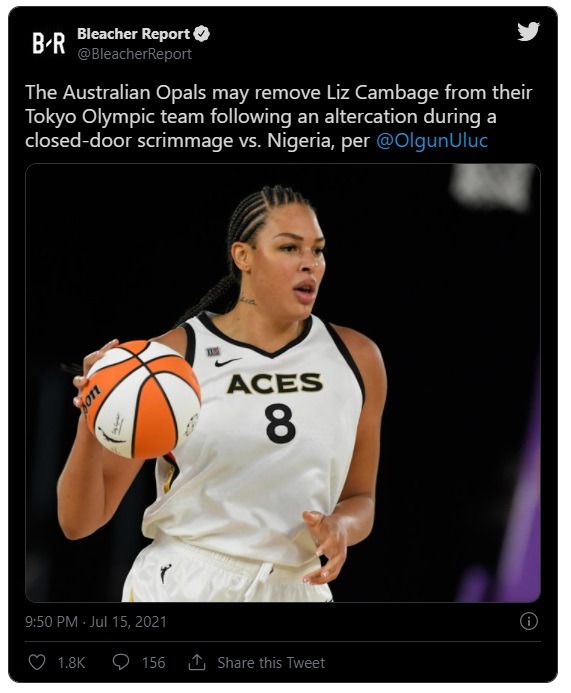 Liz Cambage's Tumultuous History With The Australian Olympic Committee
This current incident wouldn't be the first time Liz Cambage is clashing heads with her Australian national team. A few months ago Liz Cambage accused the Australian Olympic Committee of being racist.
She claimed they "whitewashed" a promotional photoshoot for Australia's Tokyo Olympic teams by not including any players of color. Back then Liz Cambage threatened to boycott the Tokyo Olympics.