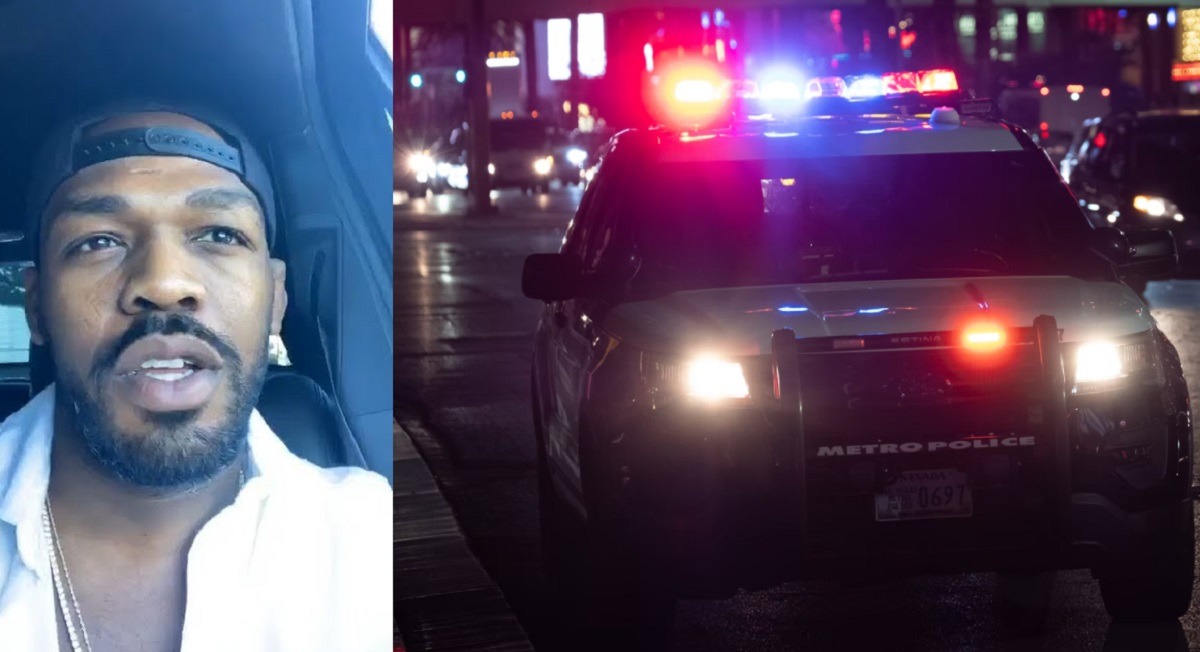 Not many athletes can say they went from a Hall of Fame induction to a jail cell induction in the span of few hours, but now Jon Jones can make that claim. According to Police officer Larry Hadfield, Jon Jones was arrested for Domestic Violence by Las Vegas Metro PD around 5:45 this morning. Jon Jones was arrested after he was inducted in the UFC Hall of Fame, quite the turn of events.
Details of Jon Jones Domestic Violence Arrest
According to reports along with Domestic Violence charges, Jon Jones is being charged with tampering with a vehicle. Jon Jones' inmate report shows that his bail is set around $8,000, and he is scheduled appear in court on September 25 at 9 AM. There are currently no details on what led to the domestic violence incident, or how it happened. There is also no video of Jon Jones' Las Vegas arrest.
Details Jon Jones' Inmate Report from Clark County Detention Center Registry.
Below is a photo of Jon Jones "Inmate In-Custody Status" from the Las Vegas jail he was booked at. It has all the details we mentioned above, along with a number you can call for more information.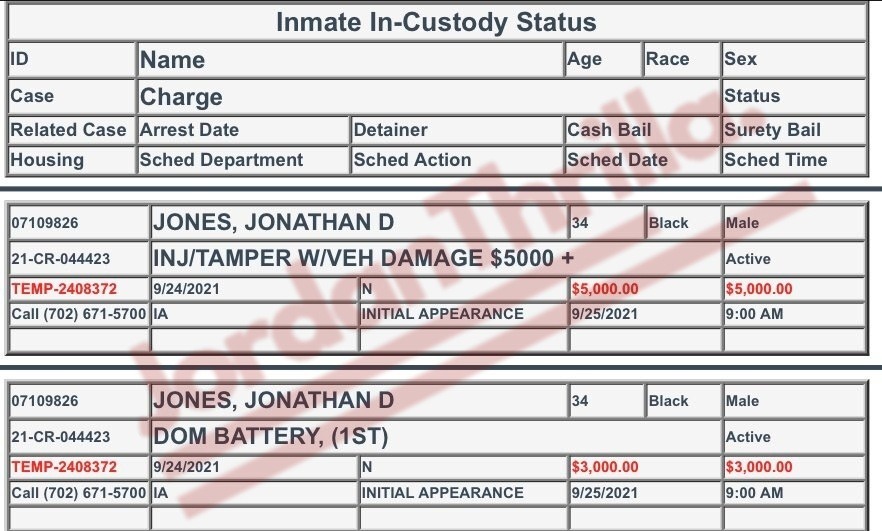 Jon Jones Mugshot for Domestic Violence Arrest
The Las Vegas domestic violence arrest Jon Jones mugshot appears to show him looking calm, with a slight smile on his face. Maybe he knows he will beat these charges, or maybe he was drunk or something.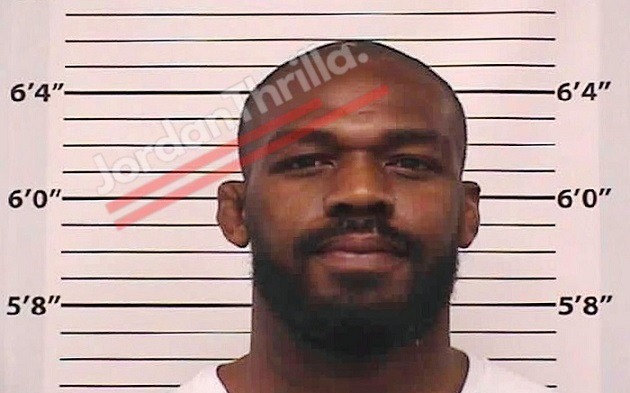 Take a look at some reactions to Jon Jones getting arrested on the same night he got inducted into UFC Hall of Fame.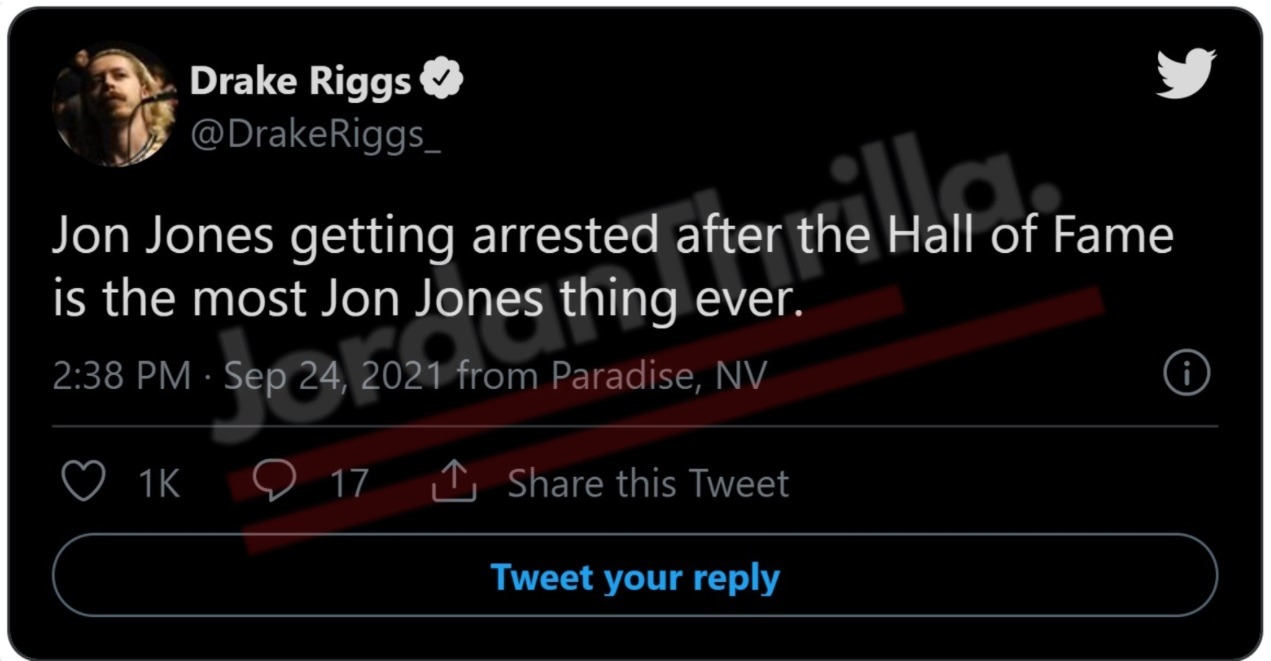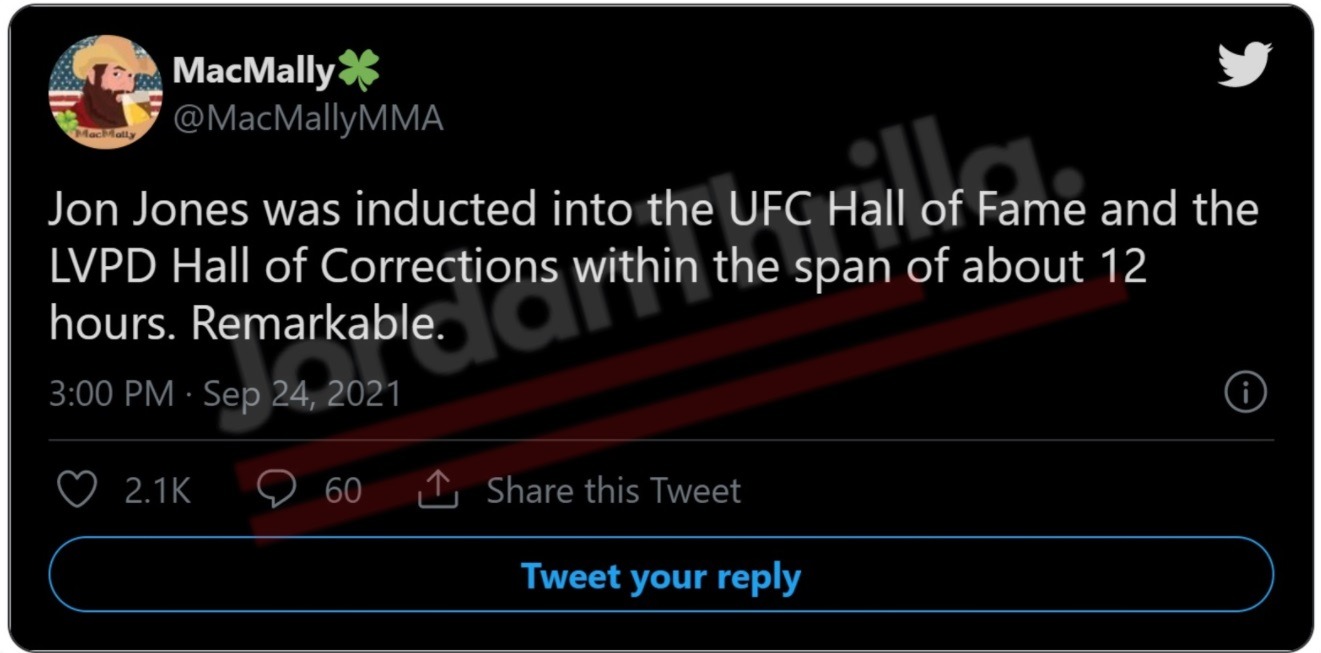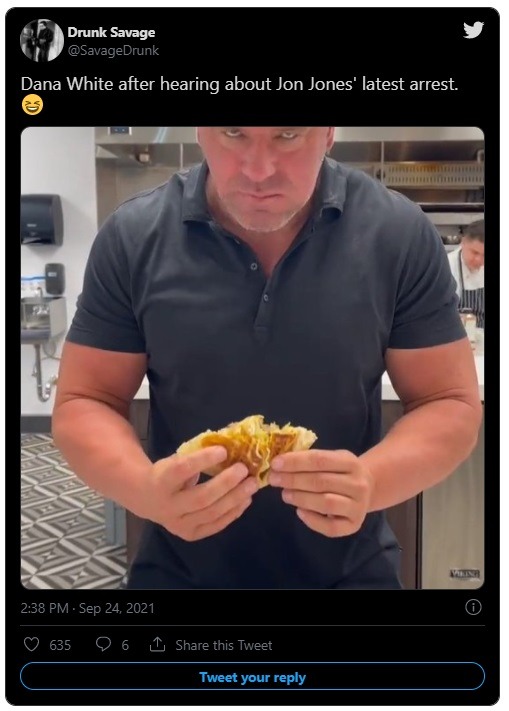 Jon Jones is always caught up in some kind of drama whether it's calling out Dana White underpaying him, calling out other fighters, or getting in trouble with law. This situation seems like it could be the most serious yet, because those are some major charges he is facing.
At the moment a video of Jon Jones arrested in Las Vegas doesn't exist, but past history tells us one should be dropping soon.
Story is still developing.
Author: JordanThrilla Staff