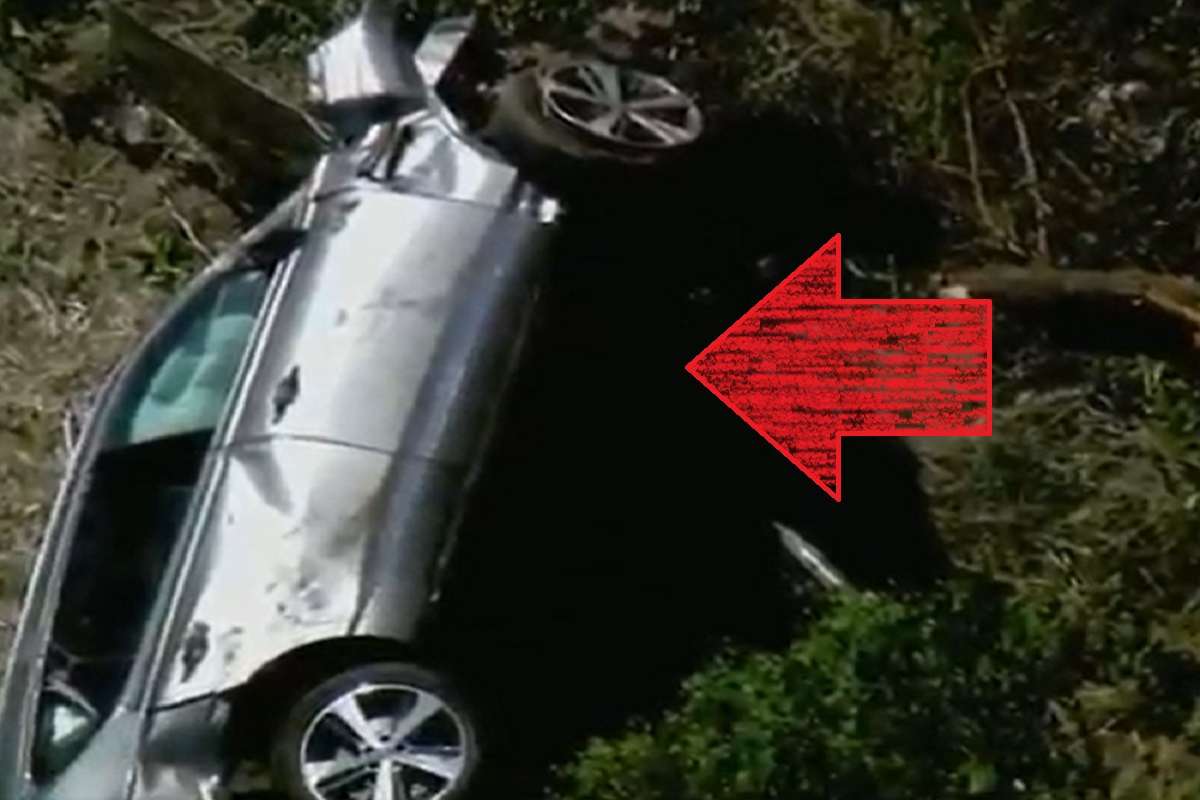 Tiger Woods was involved in another car accident, and this time it may be a career ender. According to reports from Yahoo, Tiger Woods broke both legs in car accident after running off the highway. The "Jaws of Life" saved Tiger Woods life after pulling him from the wreckage.
Los Angeles County Sheriff's Department described the incident as a "single vehicle roll-over traffic collision". Tiger Woods is undergoing emergency surgery at Harbor-UCLA Medical Center, but his leg injuries are considered non life threatening.
At the moment it's tough to decipher what caused his car to flip, but there is a possibility it could have been drug related. Just yesterday Tiger Woods was talking about the mental issues he was battling with a psychiatrist, and possible medications for those type of issues can impair your motor skills and cause drowsiness.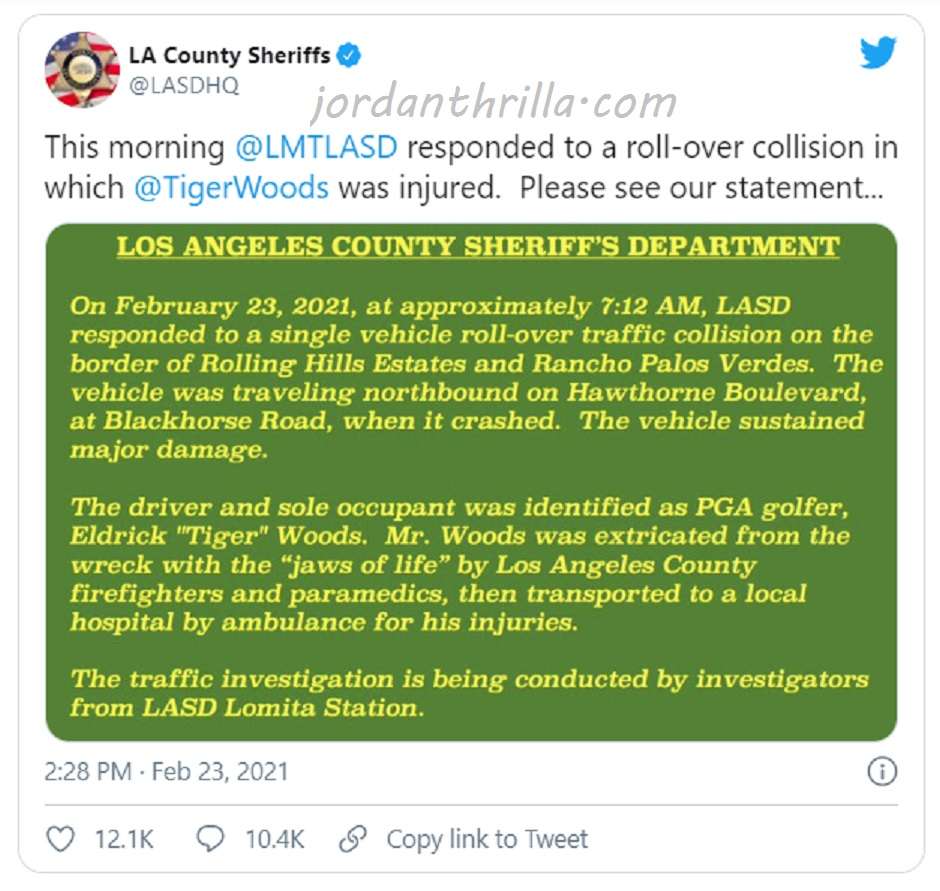 Here is video footage of the Tiger Woods' car accident aftermath. You can see the severe damage done to his car.
This video shows how far Tiger Woods' car traveled after it flipped over, which shows he going very fast when it happened.

Tiger Woods was at a good point in his life and finally reaching mental stability again, only to get into a car accident that may end his professional golfing career. However, he should consider himself lucky that he is still alive after this, despite his two broken legs.
Prayers up for Tiger Woods.
Authors: JordanThrilla Staff