Christopher Mintz-Plasse, the actor best known for his role as McLovin in the comedy Superbad, surprised his girlfriend and fans with a romantic proposal during the Celtics vs Hawks playoffs game today.
The 32-year-old star popped the question to his longtime girlfriend, Lila Smith, during a timeout in the third quarter of the game at the TD Garden in Boston. The couple was shown on the jumbotron as Mintz-Plasse presented a ring to Smith, who said yes amid cheers from the crowd.
Mintz-Plasse later shared the happy news on his Instagram account, posting the video of him and Smith kissing and showing off her ring. He captioned the post: "Boston you're always a LIT A** TIME. I love you see you soon. Celtics in four".
The couple has been dating since 2018 and met through mutual friends. Mintz-Plasse has been a fan of the Celtics since he was a kid, and so proposing at their game was probably like a dream come true for him.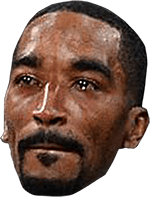 While being most known for his role as McLovin, Mintz-Plasse has been part of many other quality projects, such as a voice role in How to Train Your Dragon: The Hidden World, and the comedy series called The Great North.
It's kind of surreal to see McLovin getting married in real life, because he's one of those actors that's hard to separate from his on screen persona.