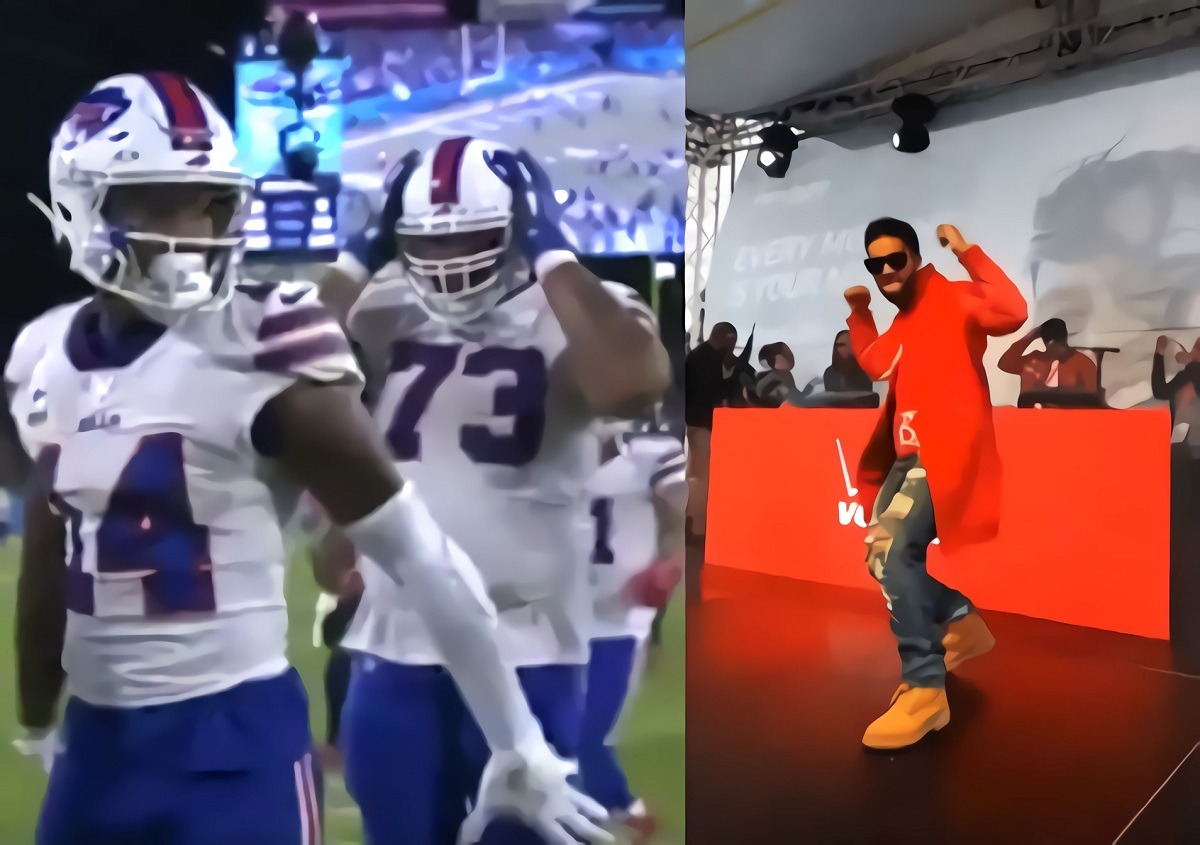 Stefon Diggs is going viral after his hilarious choice of dance moves on primetime. During Bills vs Titans Stefon Diggs did the Omarion Challenge dance to celebrate a touchdown that gave Bills the lead.
On play where Josh Allen made a risky tight windowed pass, it hit his intended target leading to the touchdown after a great catch. The Bills were down 6 – 7, but after the highlight play they got the 5 point lead. Despite how nice the play was orchestrated, Stefon Diggs dancing like Omarion did on the Red Carpet stole the show.
Here is Stefon Diggs' Omarion Challenge Dance touchdown celebration side by side with Omarion when actually did the dance. Who did it better?
What's crazy about Stefon Diggs scoring the touchdown is that now he has the same amount of touchdowns as his brother Trevon Diggs. The catch there is the Trevon Diggs plays defense, and all his points are coming off interceptions. They are the polar opposite of each other based on the side of the field they play on, but both great at the same thing, which is catching the football.
Stefon Diggs' Omarion Challenge dance touchdown celebration is a classic NFL and music moment.
Author: JordanThrilla Staff