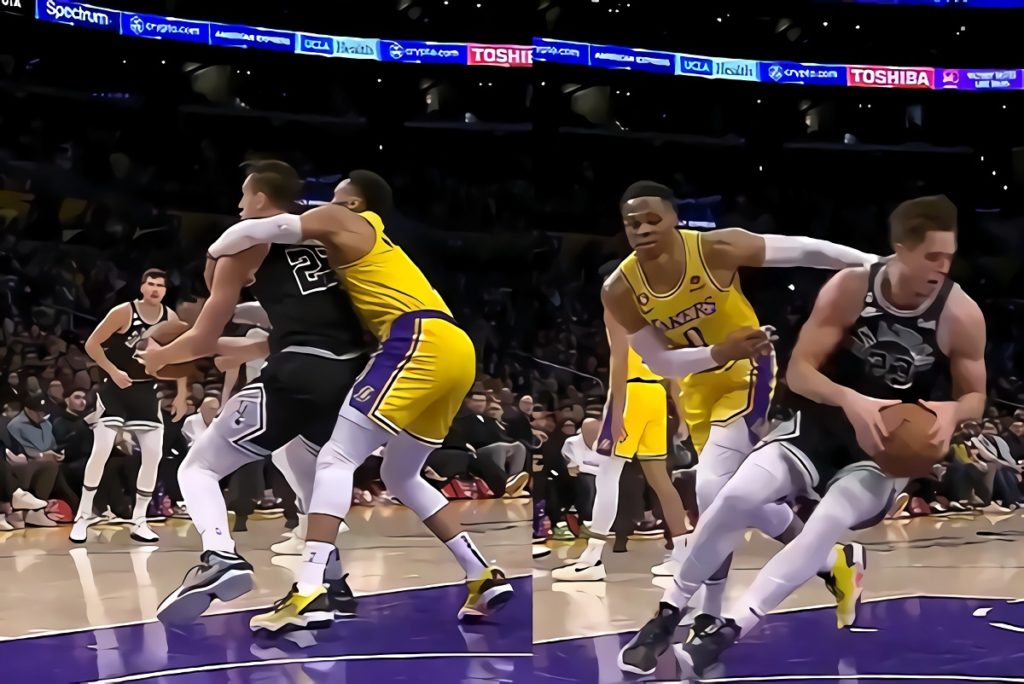 Russell Westbrook is an incredibly talented basketball player and today, during the Lakers vs Spurs matchup, he showed everyone why. Despite being smaller than Zach Collins, he managed to expertly toss the power forward to the ground with ease.
Was Russell Westbrook Throwing Zach Collins Revenge?
It all happened when Collins tried to post up Russell Westbrook. In response, Westbrook grabbed Zach Collins by his shoulders and threw him to the ground with ease. The crowd erupted, and Collins was left stunned and on the ground. This was not the first time the two had clashed however, as the last time the Lakers and Spurs played Collins flagrant fouled Westbrook, causing him to bleed. It's possible that Westbrook was still a bit mad about that incident, and decided to manhandle Collins in response.
The reason Westbrook was able to toss Collins like a rag doll despite being smaller is due to his incredible strength, and technique. Westbrook is known to be one of the strongest players in the league, and he can apply his strength in a variety of ways. Although he might not be the tallest, his short torso area theoretically aids his skill to overpower players that are bigger than him. The lower center of gravity affect.
Was that revenge for this?
The impact of Westbrook's play was felt throughout the arena as everyone was left in awe of his strength as he was assessed a Flagrant 1 foul, but will it result in a Lakers win?
With Anthony Davis back in the lineup, and Rui Hachimura playing in a Lakers jersey for the first time, this is a must win game, and the best way for Westbrook to truly get revenge.