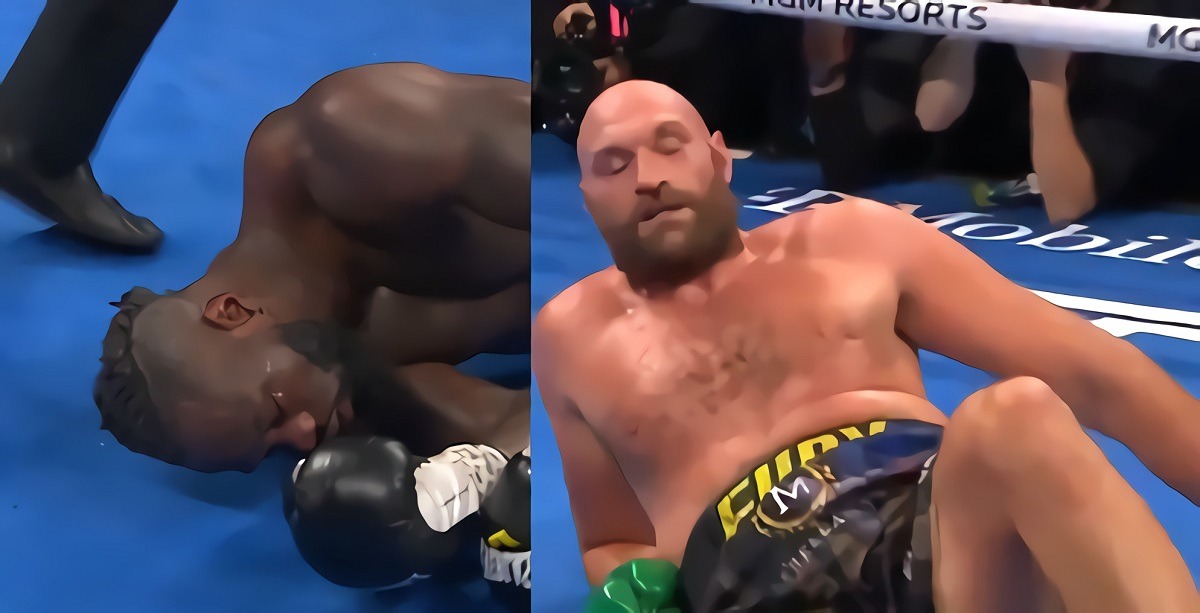 It was a match of the ages against two boxing titans. At one point it looked like it was going to go one way, but then it took a 180, and went the other. In the end it seems like Deontay Wilder might be seriously hurt, because of how much of a warrior he is in the ring.
Did Tyson Fury's Knockout Cause Brain Damage to Deontay Wilder?
In the fourth round of this Trilogy fight Deontay Wilder knocked out Tyson Fury twice, and it seemed like the match wasn't far from being over. However, he would recover and destroy Deontay Wilder for most of the later rounds. At one point his head was basically a punching bag.
Deontay Wilder Had Blood Coming From His Ear Again After Tyson Fury's Knockout
In most fights the match would have been stopped before the 11th round, but things turned ugly when Tyson Fury knocked out Deontay Wilder with a vicious punch to his temple. The referee called the match without even doing a count, as Tyson Fury started crying with joy in his corner.
After the match was over it appeared Deontay Wilder was having trouble talking in his corner. A doctor was conversating with him for a long time, but Deontay Wilder didn't get up from his corner, and his eyes looked glazed. There was blood coming out of Deontay Wilder's ear again, which could possibly mean brain damage. Unless he lacerated his ear drum again?
When Deontay Wilder knocked out Tyson Fury twice, it seemed like he was about to coast to victory.
However, the opposite happened and Tyson Fury knocked out Deontay Wilder in vicious fashion.
Hopefully Deontay Wilder doesn't have brain damage after this fight. He was taking punches to head when he was virtually just walking around defenseless. That series of up about 7 uppercuts in a row was just scary to watch.
Will there be a Fury vs Wilder 4? Or is this the end of their battles? One thing that's for sure is that Deontay Wilder's legacy as the toughest boxer ever remains in tact, but his legacy in terms of boxing in the fundamental sense may have been tarnished. You could argue that Deontay Wilder lost to Tyson Fury three times in a row.
Author: JordanThrilla Staff