Before UFC Fight Island 7 Khabib said he would return if he saw something spectacular. Well something spectacular happened with Max Holloway boxing Calvin Kattar while not looking at him and screaming "I'm the best boxer in UFC" trash talk.
Some people are calling the Max Holloway no look five punch combination on Calvin Kattar one of the greatest moments ever in UFC history. It was a supreme show of confidence and disrespect all at the same time.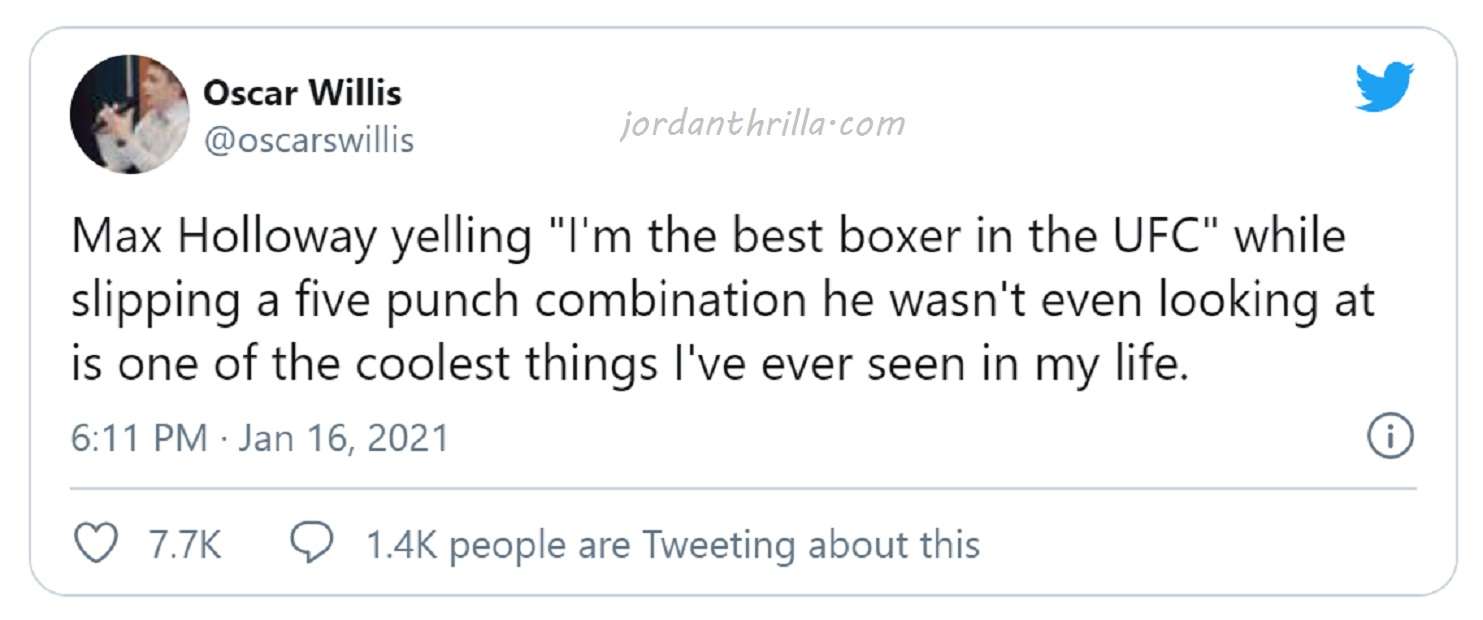 "Show me something spectacular and make me want to come back and fight."@danawhite explained to @Jon_Anik what @TeamKhabib told him during their meeting, addressing the lightweights fighting at #UFC257 pic.twitter.com/oFr4TmCNI3

— ESPN MMA (@espnmma) January 16, 2021

The biggest question now is does Khabib feel as impressed as UFC fans were watching at home? Was Khabib wowed by Max Holloway boxing Calvin Kattar without looking at him? Presumably he had to have been impressed, because many people picked Calvin Kattar to win the fight and he ended up getting dominated.
Only time will tell if Max Holloway brings Khabib out of retirement, because next Saturday is UFC 257 and something even crazier could happen there.
Author: JordanThrilla