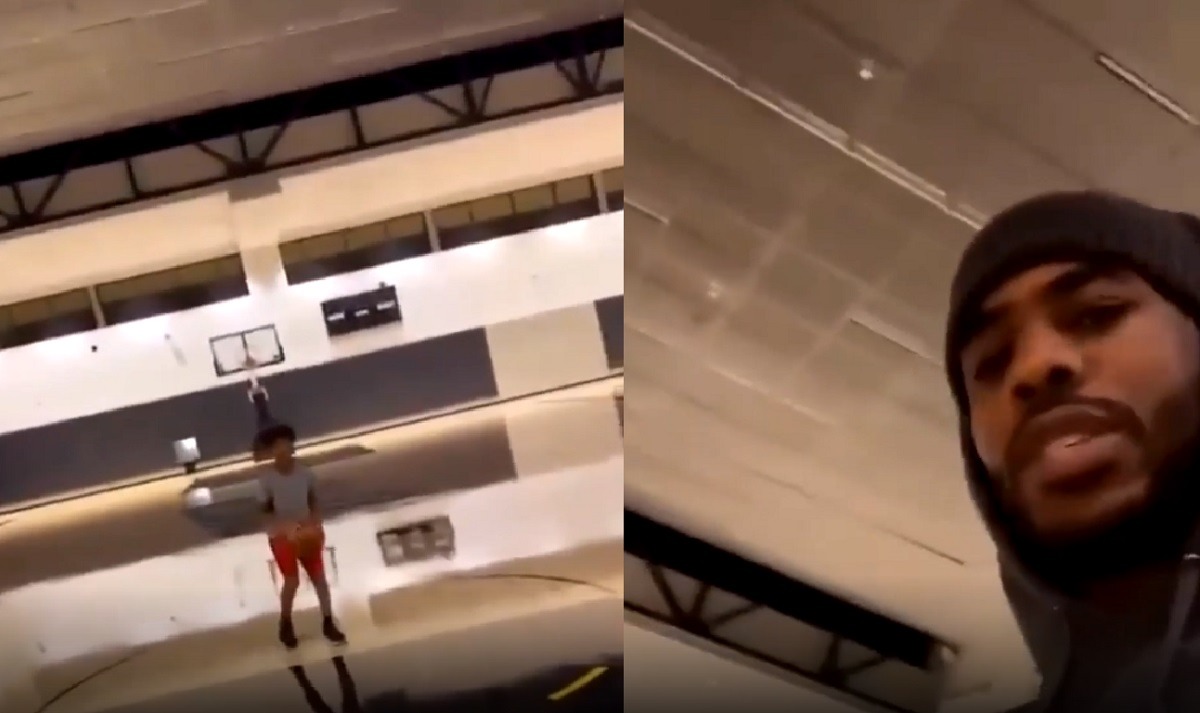 It wasn't a commercial, but it sure could be one. A father son moment between Chris Paul and his son might bring tears of joy to your eyes. It was a real life moment right out that seemed right out a well written movie script. It was the moment Chris Paul had a free throw contest against his son.
The video starts off with CP3 calling out his son for saying he was better free throw shooter. Never backing down a from competition Chris Paul took that as a challenge, and predicted exactly what would happen. His son hit three free throws in a row before he guaranteed that he would miss the 4th. After he missed, CP3 would go on to make 100 free throws in a row.
Chris Paul's son claims he was selling, which means he was trying to lose on purpose. However, it looked like he was trying his bet to win that contest since he was on IG live, which makes that comment hilarious.
His son who is only 12 has some serious basketball skills already. That shooting form look very advanced for his age, and he was making those free throws without having to use much effort.
All in all this shows how great the relationship is between Chris Paul and his kids.
Author: JordanThrilla Staff