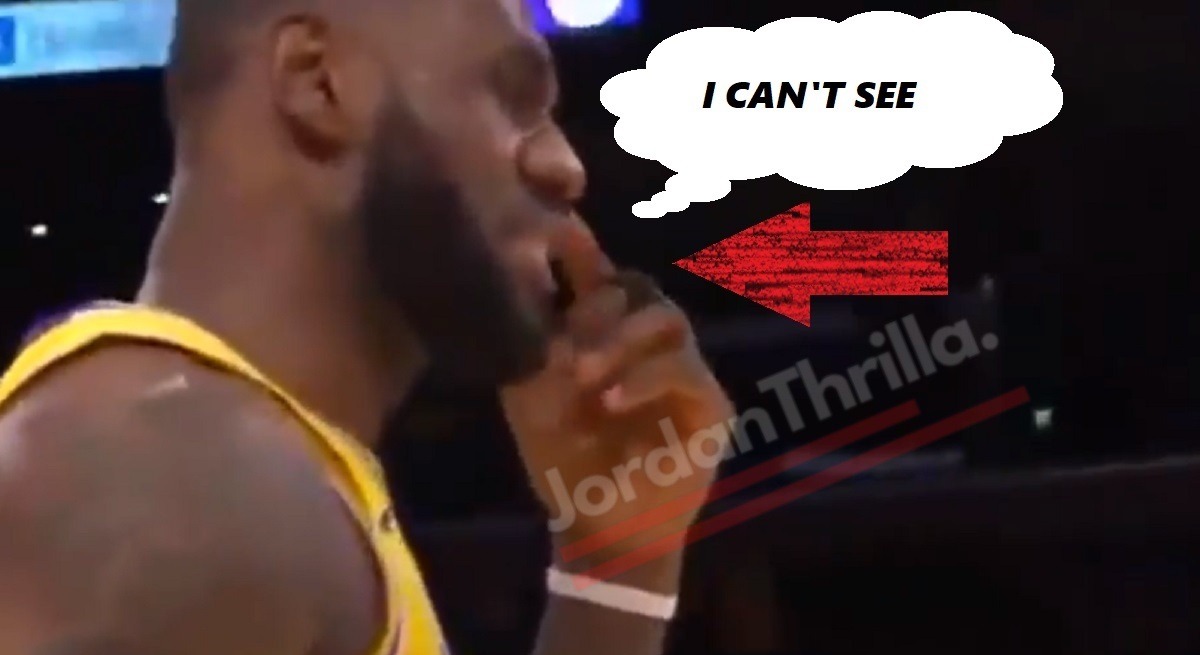 Is Lebron James blind in one eye? During a physical highly contested 4th quarter a dangerous moment came when Draymond Green blinded Lebron James with a hard hit to his face. The foul took place when Lebron James cut to the basket, and Draymond tried to stop him from dunking. Rather than going for the ball Draymond went for Lebron's face hitting him in the eye area. Lebron stayed down for several minutes, and eventually had to put special eye drops in his eyes to ease the pain.
What's crazy about this situation is what happened a few plays after when Lebron James hit a game winning three from the logo in Stephen Curry's face. After making the shot Lebron James "I can't see" to Stephen Curry while pointing at the eye Draymond Green hit.
Does this mean Draymond Green made Lebron James blind in one eye possibly permanently?
This was play where Draymond Green blinded Lebron James with what should have been called a flagrant foul.
If Lebron James is blind one eye it would make him the first player in the NBA player history to hit a game winning three point shot while not being able to see out one eye. What's crazier is that he made this shot from the logo with a player right in his face. Who said this guy isn't clutch?
Lakers ended up defeating the Warriors 103 – 100. It would be interesting to see how Lebron James' blind eye impacts the next series vs Suns. Hopefully, it's nothing serious.
Author: JordanThrilla Staff