The Lakers vs Warriors play-in was a game of runs and very physical defense. That physicality went to another notch in the 4th quarter when there was under 3 minutes remaining, and the score was tied. The most dangerous moment came when Draymond Green blinded Lebron James with a brutal hit to his face.
The foul took place when Lebron James cut to the basket, and Draymond tried to stop him from dunking. Rather than going for the ball Draymond went for Lebron's face hitting him in the eye area. Lebron stayed down for several minutes, and eventually had to put mystery eye drops in his eyes to ease the pain. The reaction he had while lying on the ground trying regain his normal vision made a new Lebron meme go viral.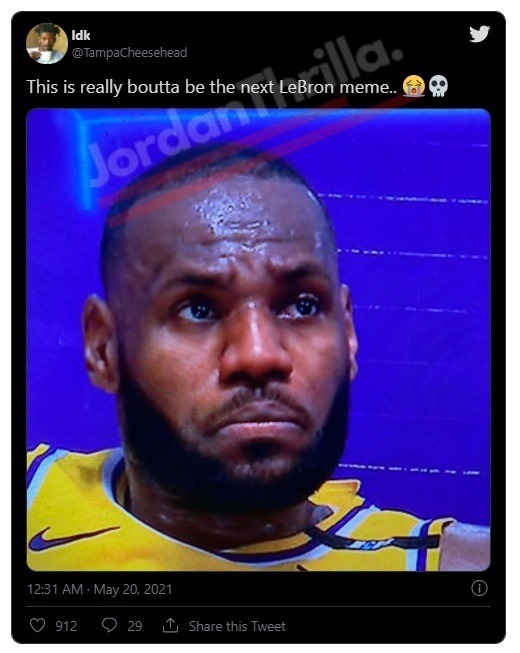 Interestingly they reviewed the play, and decided it was a common foul after first calling a flagrant. For Lebron James this must have been Deja Vu, because Draymond fouled him the same way at the end of 2016 Finals Game 7. LeBron had Lasik eye surgery in the past, so hopefully that hit didn't do any long term damage to his vision. It would be super sad is Lebron is blind in one eye after that.
The bright side is Lakers secured the 7th seed winning the game by 3 points. They get a chance to rest before the real playoffs start.
Author: JordanThrilla Staff