You ever had a smoothie or food so good it literally stops you in your tracks just to savor the taste? That's what happened with Giannis Antetokounmpo's mango smoothie during a recent interview.
After Giannis took one sip of that Mango smoothie he couldn't even focus on answering questions from reporters anymore. He was so inebriated with pleasure that one of the reporters had to make sure he was okay. Of course Giannis Antetokounmpo let them know it was just the Mango smoothie flavor taking over his entire body. It was just like when Stewie ate blueberry pancakes on Family Guy.
Press the unmute button at the bottom right of the video if you hear no sound.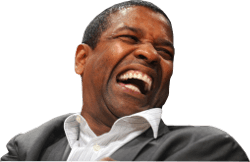 The funniest part about this video is the fact that Giannis' huge hands make that Extra Large smoothie look like a kids drink. Pay attention how fast he gulped that entire drink down too. All kinds of hilarious gems in that footage.
The secret is out there now for other NBA General Managers, when Giannis is a free agent make sure you bring a mango smoothie to the meeting if you want him to join your franchise.
Author: JordanThrilla