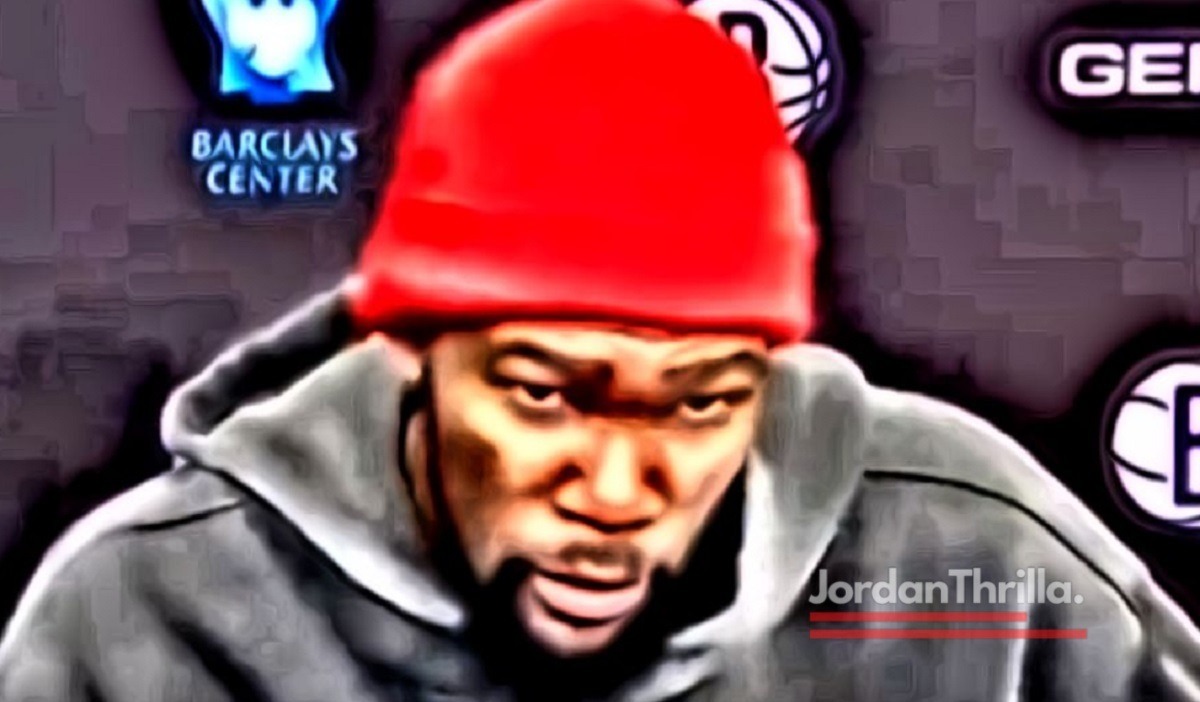 A few days ago Shannon Sharpe and Kevin Durant got into a heated exchange on Twitter. It ended with Shannon Sharpe blocking Kevin Durant after telling him to meet him face to face in person. The beef reared its head again when Kevin Durant got angry at a reporter asking Shannon Sharpe questions. Kevin Durant sternly said, "Next Question".
What Was the Shannon Sharpe Question The Reporter Asked Kevin Durant?
During his postgame interview a reporter asked Kevin Durant if he's heard from Shannon Sharpe since their twitter exchange. Although he was coming off a dominant performance and seemed in a good mood, this question instantly change Durant's mood. That's when he gave the reporter a death stare and "Next Question".

The most ironic thing about Kevin Durant's "Next question" reaction to the Shannon Sharpe question is the fact that it seems like he took a page out Russell Westbrook's book.
It looks like all you have to do now to get Kevin Durant mad is say "Shannon Sharpe".
Author: JordanThrilla Staff