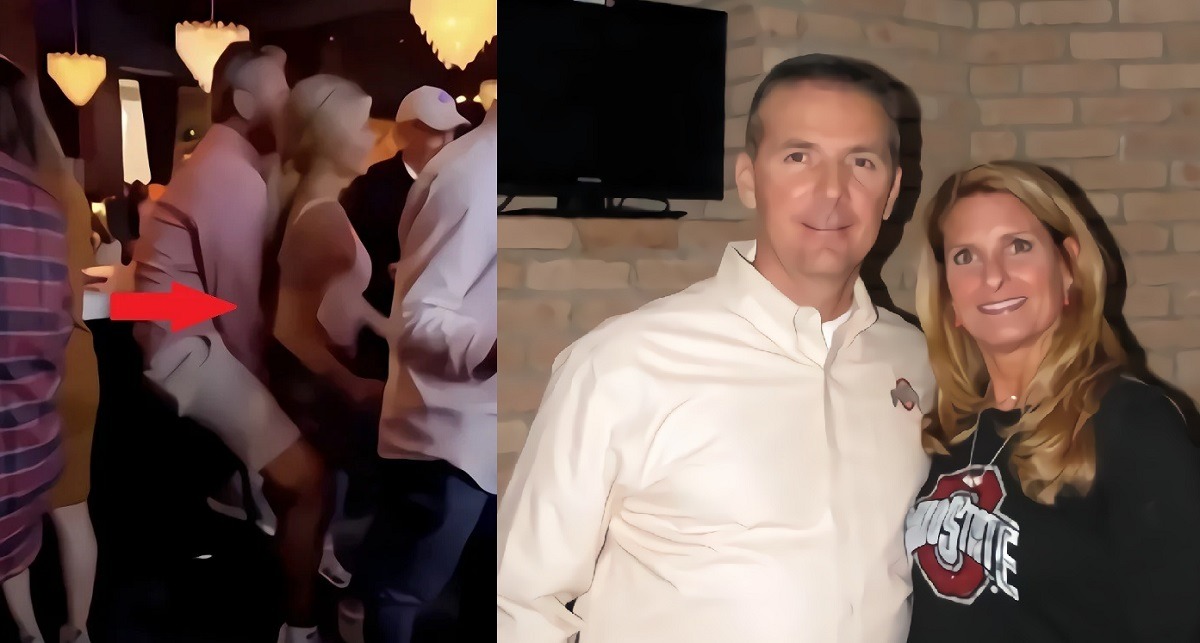 Urban Meyer's NFL career is jeopardy after major scandal involving videos that leaked online. The video showed Urban Meyer dancing with a younger woman at a bar. This wasn't just normal dancing, it appears the young woman was giving Urban Meyer a lap dance, and even looked back at him while doing so. Urban Meyer has been married to his wife Shelley Meyer since 1986, but their marriage could be ending soon. Shelley Meyer was throwing hints on Twitter about how she is handling the situation.
How Did Shelley Meyer React to Video of Urban Meyer Cheating with a Younger Woman?
Shelley Meyer used her twitter account to speak out about Urban Meyer cheating without actually saying anything about it. Shortly after the Urban Meyer lap dance video went viral, Shelley Meyer tweeted about corn in Ohio, and also liked tweets saying Urban Meyer doesn't deserve her.
Since she currently lives in Jacksonville Florida, some people think Shelley Meyer is moving out Urban Meyer's mansion, and going back to Ohio. To them it seems like she was subliminally revealing her future intentions.
Shelley Meyer changed the "M" in Meyer to an "X" in her Twitter profile, which could mean Shelley Meyer is filing for divorce from Urban Meyer very soon.
Checkout Shelley Meyer tweeting about corn in Ohio after finding out Urban Meyer was cheating with a younger woman.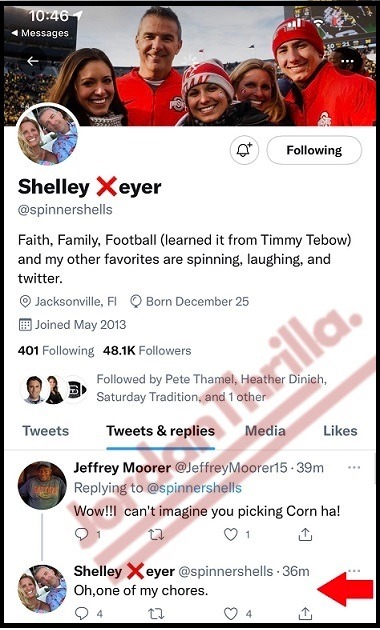 Here is where Shelley Meyer liked tweets dissing Urban Meyer for cheating on her.
What Was Urban Meyer Doing With His Hand in Cheating Lap Dance Video With Younger Woman?
When the video below surfaced many people were wondering what Urban Meyer was doing his hand while the woman gave him a lap dance. An alternate angle confirmed he was sticking his fingers up her pants, so he was really cheating cheating.
Jaguars Owner Shad Khan Reacts to Urban Meyer Cheating Video Getting Lap Dance from Younger Woman
As Urban Meyer apologized today for publicly cheating on his wife in such a brazen manner, Jaguars owner delivered a powerful statement of his own that seems to convey impending doom for Urban Meyer's tenure with Jaguars. Shad Khan called Urban Meyer's actions "inexcusable", which means there is no way for him to fix the situation. It's also alleged that he has lost all credibility with players in the locker room, and we all know once a coach loses the respect of his players it's really over.
Urban Meyer and Shelley have been together as husband and wife for the past 35 years. Considering that Shelley Meyer liked tweets saying Urban Meyer doesn't deserve her, and was tweeting about corn in Ohio, it seems they won't be making it to year 36.
When people first saw the video of Urban Meyer dancing with the younger woman, it almost seemed like he wasn't worried about getting caught. This led some people to believe that Urban Meyer wasn't cheating on his Wife, and something happened between them that wasn't public yet. However, Shelley Meyer's reaction to the Urban Meyer lap dance video seems to convey all this is new to her too.
Stay strong Shelley.
Author: JordanThrilla Staff