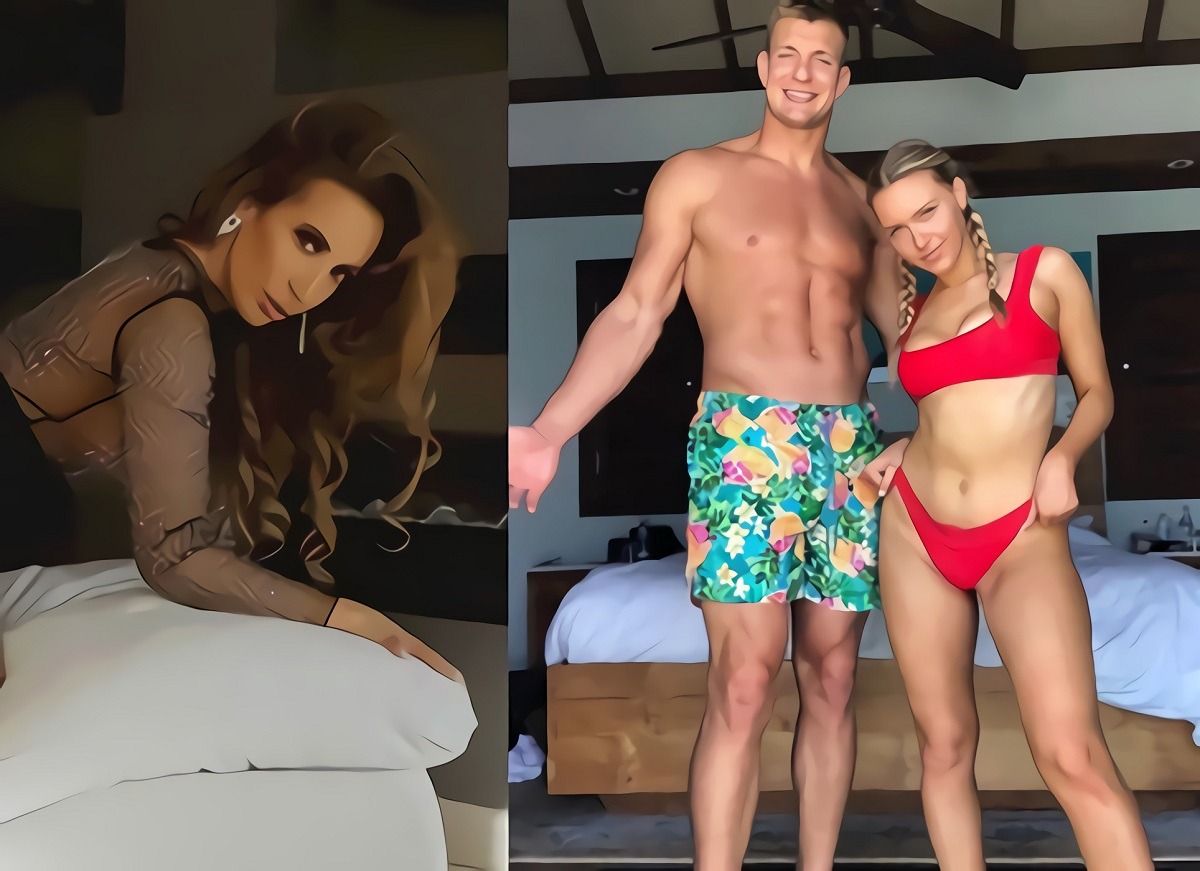 Adult Film OnlyFans star Richelle Ryan is feeling herself after she went viral for exposing a current Patriots player. Now she is turning her sights to a former Patriots star who is currently in a happy relationship. She isn't trying to get him to cheat, but she is trying to get him and his girlfriend to explore their $exuality.
Richelle Ryan Offers Threesome to Rob Gronkowski and His Girlfriend Camille Kostek
Today it was revealed that Adult Film OnlyFans star Richelle Ryan wants a threesome with Rob Gronkowski and his Girlfriend Camille Kostek. In her post shooting her shot at the couple she reiterated that she's not a homewrecker saying,
"For the record…. I'm aware Gronk has a girlfriend who is absolutely beautiful and I'm definitely not a home wrecker but if they ever want a threesie. Holllaaaa at me".
It seems Richelle Ryan is going all in to try living out her NFL fantasies. Take a look.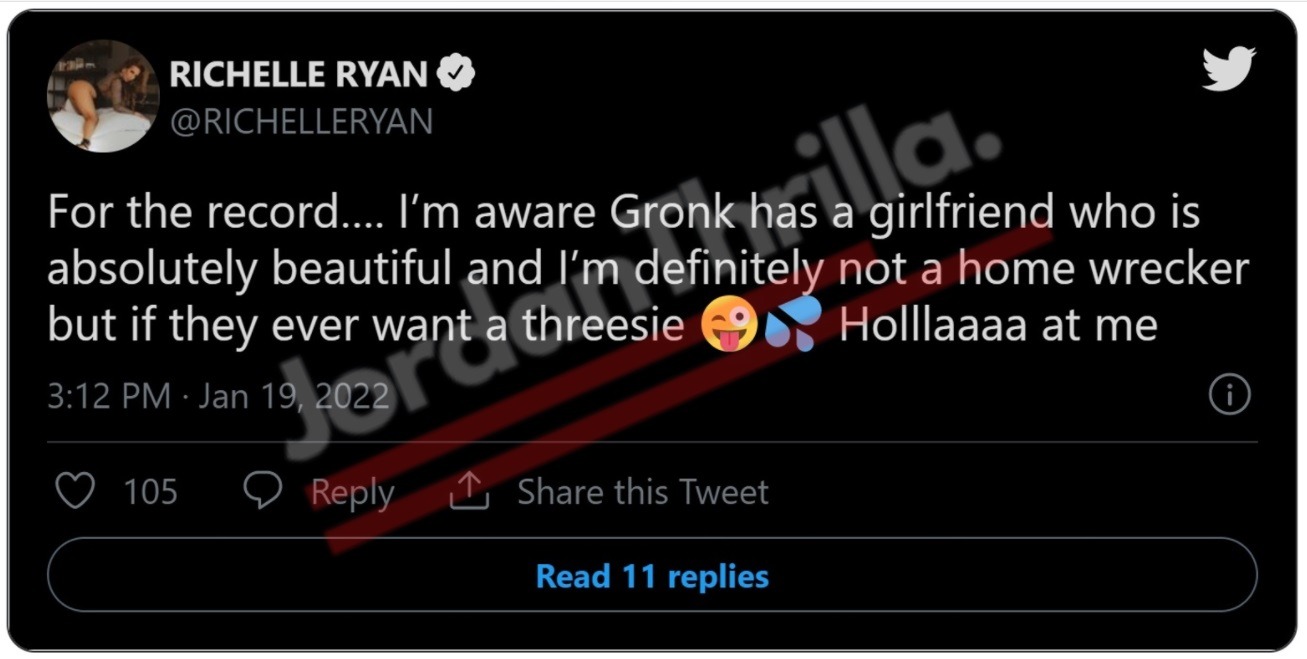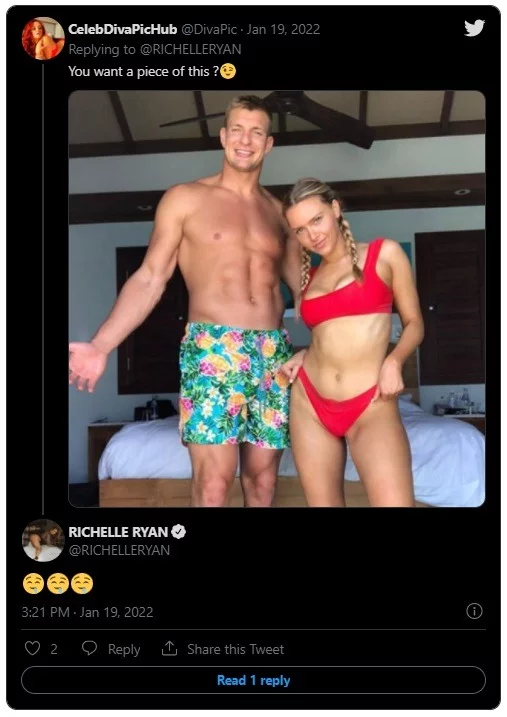 Is a Richelle Ryan OnlyFans Leak on the Horizon?
With Richelle Ryan offering threesomes to Gronk, and exposing Patriots players in her DMs, people are worried the virality of her current situation could lead to some issues with her content. People on social media are convinced a Richelle Ryan OnlyFans leak is about to happen, as has happened in the past with adult content creators who go viral in the sports or music world.
Will Rob Gronkowski and Camille Kostek accept Richelle Ryan's threesome offer? Only time will tell.