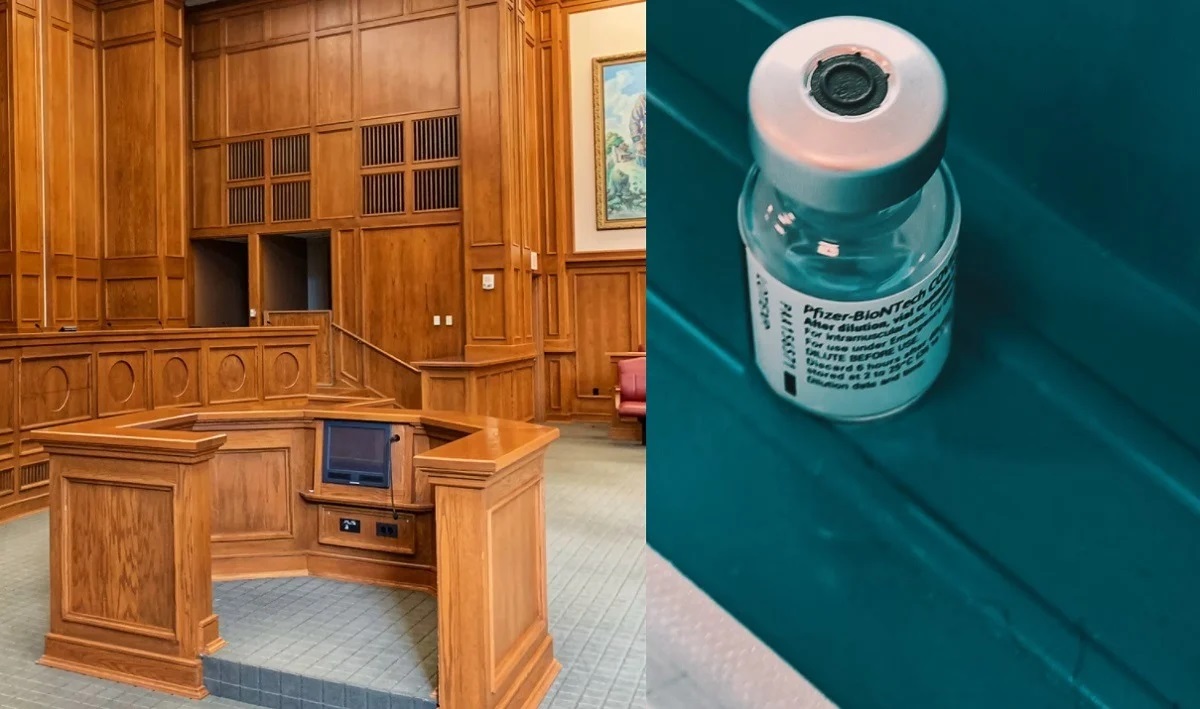 Last year a Freedom of Information Act (FOIA) court case against Pfizer sparked conspiracy theories that they are trying to hide damning details about adverse side effects their COVID vaccine caused people during its development process. Recently that case came to a close, and it marks a landmark shift towards the transparency many people were asking for.
FDA and Pfizer Asked Court for 75 Years to Hide Details of COVID-19 Vaccine Trial Results
Well renowned attorney Aaron Siri led the FOIA case against Pfizer that requested they provide full disclosure of the all clinical trial documentation. It was alleged that the FDA asked a federal judge to postpone the release of all Pfizer clinical trial documentation until 2076. If you do the math that's 55 years from now. Kids today would have been old by then, and many grownups alive today would have passed away by then.
When Aaron Siri responded to FDA's 55 year timeline request, he asked the Federal court to give them 108 days, which was the same amount of time it took for the FDA to approve the vaccine. In response to Aaron Siri's counter request, it's alleged Pfizer asked the Federal Judge to allow them to hide clinical trial details until 2096, which is 75 years from now.
However, the FDA and Pfizer's shady tactics were shot down by a Federal judge recently.
Judge Orders FDA Must Produce All Data Submitted by Pfizer to Approve COVID-19 Vaccine at 55,000 Pages Per Month
According to Aaron Siri a judge rejected FDA's 75 year request, and instead gave them these two major stipulations.
The FDA has to produce more than 12,000 pages articulated in its own proposal for approving the COVID-19 vaccine by January 31, 2022.
The FDA has to produce the remaining COVID-19 vaccine trial documents at a rate of 55,000 pages every 30 days. The first 55,000 pages has to be released by March 1, 2022, and continue on until all documents have been made publicly available.
Aaron Siri called this a win for transparency, and he is 100% correct. He also noted that while the judge was reading the verdict he quoted James Madison saying, "popular government without popular information, or the means of acquiring it, is but a Prologue to a Farce or a tragedy".
Back in November Senator Ron Johnson held an expert panel that focused on people who were suffering serious health issues after participation in COVID vaccine clinical trials. Interestingly enough many of them accused COVID vaccine makers of removing health issues from their COVID vaccine clinical trial reports after they were reported. Some people claimed they were even kicked out the clinical trials after developing serious health issues from the COVID vaccines.
If this was the kind of things FDA and Pfizer were trying to hide, thanks to Aaron Siri they are about to be exposed in grand fashion.
Who is Aaron Siri?
Some people might not be familiar with name Aaron Siri, so it's important to talk about his credentials. Aaron Siri is the Managing Partner of Siri & Glimstad LLP, which focuses on complex civil litigation matters involving mandated medicine, class actions, and high stakes disputes. He is famous for representing whistleblowers, and successfully challenging vaccine mandates. He's the best of the best at what he does, so it's no surprise he successfully won this FOIA case against FDA and Pfizer.
Authors: JordanThrilla Staff