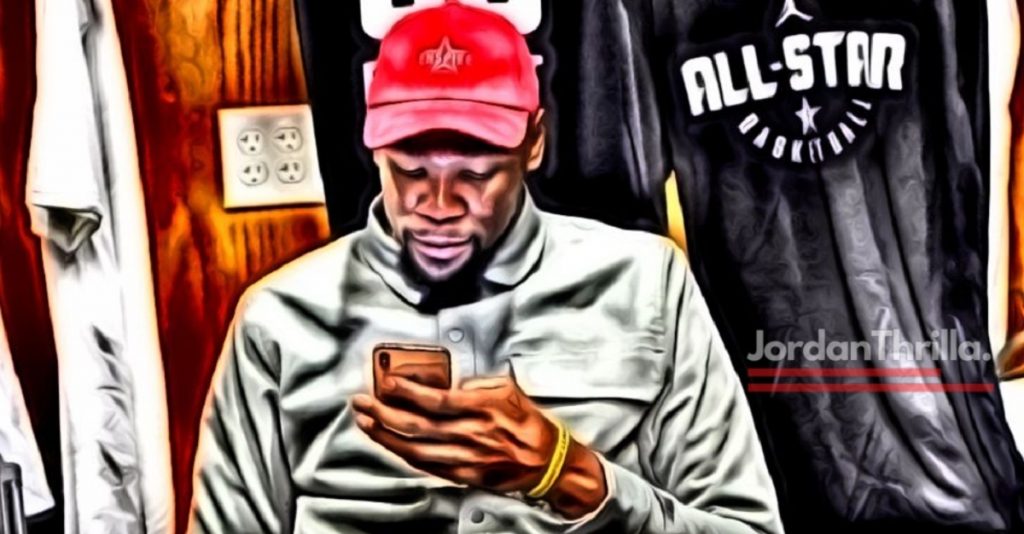 Kevin Durant is caught in the middle of another twitter scandal, and this time a burner account debacle may have reared its head again. Kevin Durant retweeted a tweet calling Stephen Curry trash from two different twitter accounts or so it seems. The tweet also said KD was better Stephen Curry both years he played for the Warriors. It ended by ridiculing Stephen Curry for going after Kevin Durant in the offseason.
Kevin Durant Burner Account "Zade DzYForever"?
When you clicked on the tweet you could see there were only two people that retweeted it, Kevin Durant and username Zade DzYForever. It's important to keep in mind that this was a random comment tweet, which made it seem more obvious as to what had just occurred. If you put two and two together it's possible that Kevin Durant's burner account is 'Zade DzYForever', and he forgot to log out his main account before pressing retweet. That's possibly how he and the other account retweeted the same random comment dissing Stephen Curry.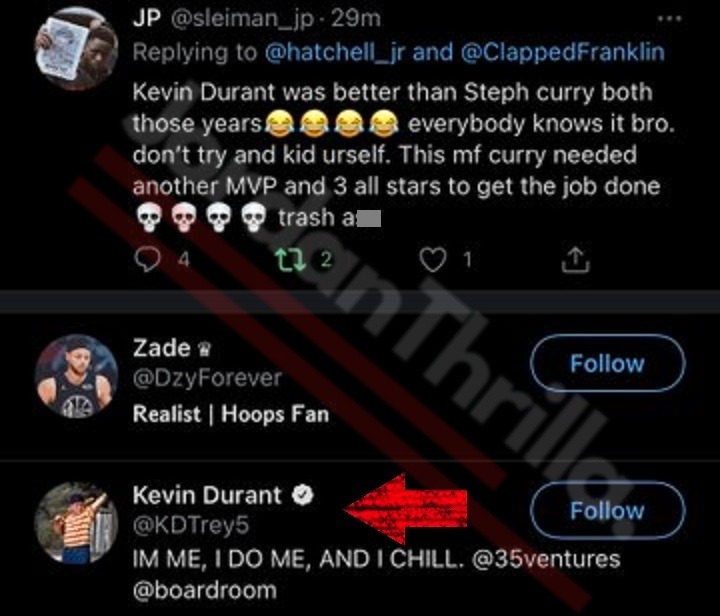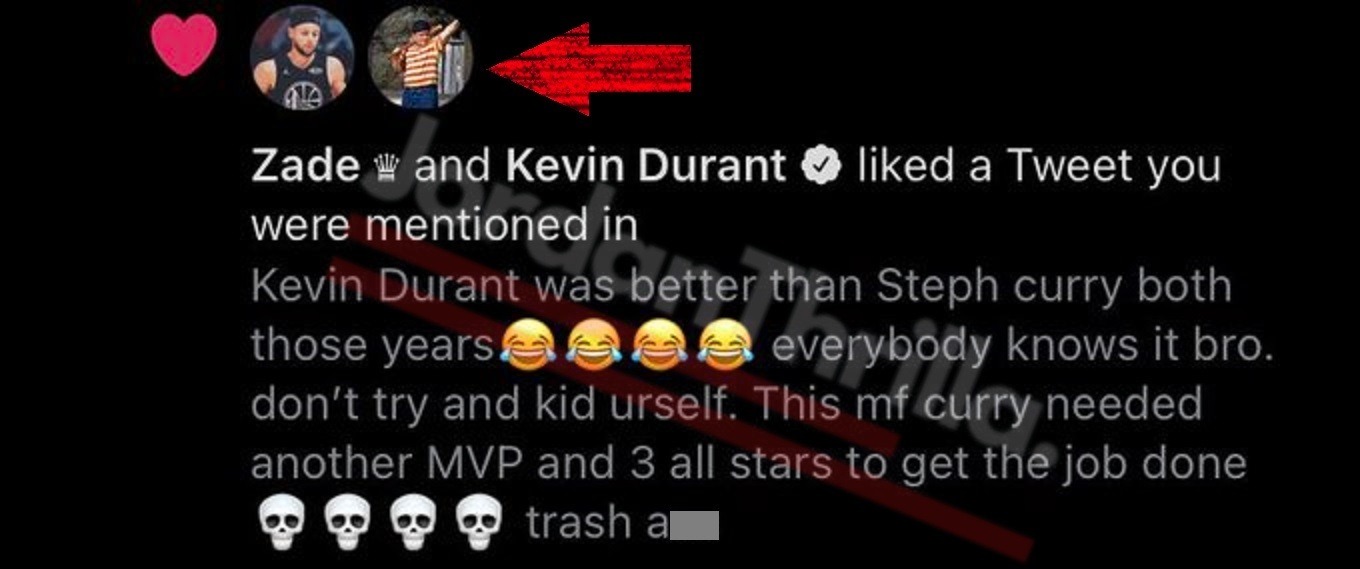 Has Kevin Durant forgotten that he couldn't beat Stephen Curry in the playoffs despite having a better supporting cast, and got schooled by him countless times? We all remember how Steph made KD look silly whenever he tried to guard him one on one.
This is a lose lose situation for KD, because if that isn't his burner account then he is openly dissing a Stephen Curry that is the main reason he has two championship rings. Steph has never been heard publicly disparaging KD, which makes this even more surprising. However, when you think about how KD said he never felt accepted in Golden State you can sense there was some animosity there.
Author: JordanThrilla Staff