Is Patrick Mahomes' wife racist? After the Super Bowl LV Loss Patrick Mahomes' wife Brittney Matthews racist tweets were exposed by fans angry she complained about the officiating during the game.
His wife Brittney Matthews sent out two possibly racist tweets in 2014 and 2016. The first one said "Just hit the quan with some black girls, my life's complete". The second tweet was worse saying "last time I was rubbing lotion all over black guys". Take a look.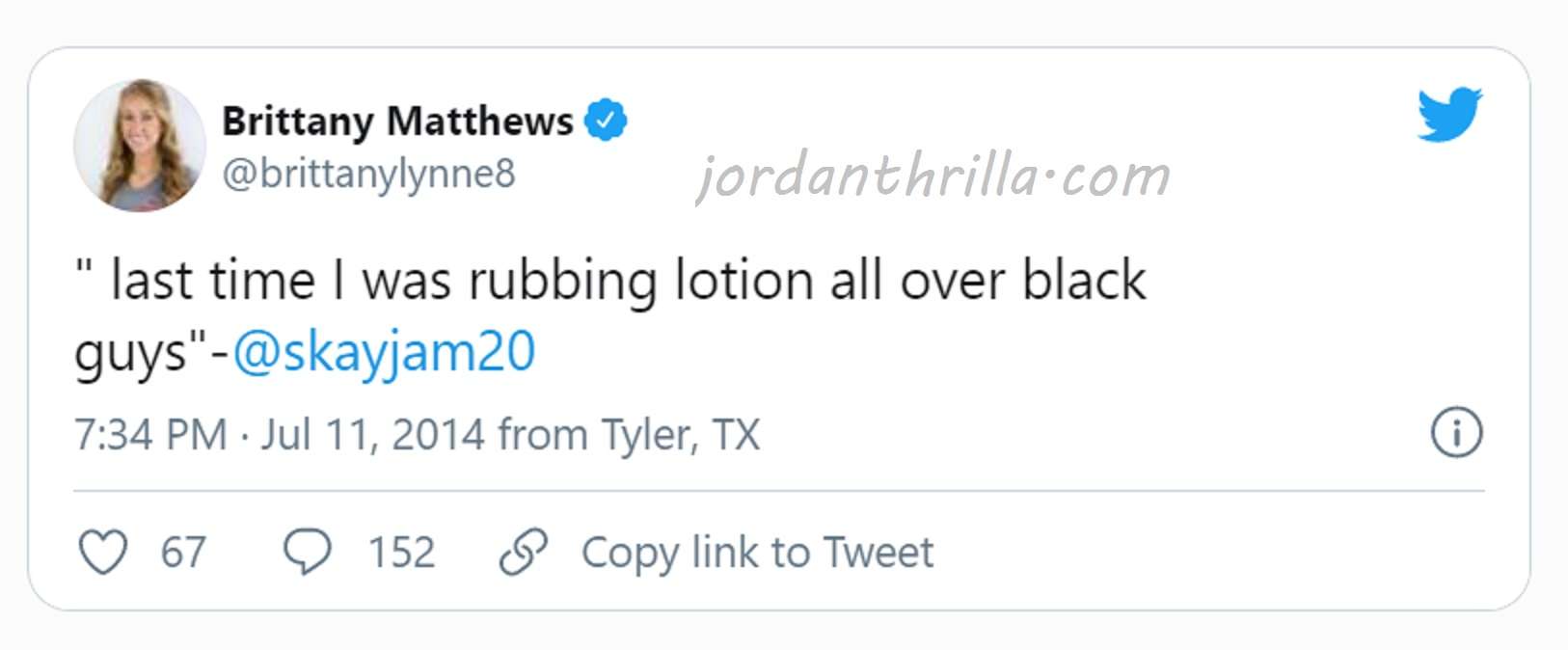 Tweets like these are hard to decipher, because the context of them is unknown. However, it's easy to see why both could be seen as Patrick Mahomes' wife being racist, especially in the second tweet about rubbing lotion on black guys. That seems to be a reference to the disrespectful joke racists like to make about black people being "ashy".
The Super Bowl LV loss was rough for Patrick Mahomes possibly due to the Drake Curse, and it seems things are continuing to get rough for his wife on social media.
Author: JordanThrilla