Kevin Durant's twitter fingers had that time of day today. During a heated discussion about ring chasing with super teams Kevin Durant responded to a Lebron James fan with an "average fan" diss after the fan clowned average fans.
It all started when Kevin Durant cried out to the fan "That narrative tired my g. You think we have to prove to random people, who've been watching us for a decade, that we're good at basketball?".

Then the Lebron James fan respond to Durant saying, "legacy already solidified to real basketball minds but to average fans… they still want to see you all lead without the stacked deck". He added a laughing emoji, because he was talking down on average fans, thinking he was a "real basketball mind".

In response Kevin Durant called the Lebron fan an "average fan" by saying, "You're an average fan". In essence Kevin Durant let the random fan know he was one of the average fans he had just clowned.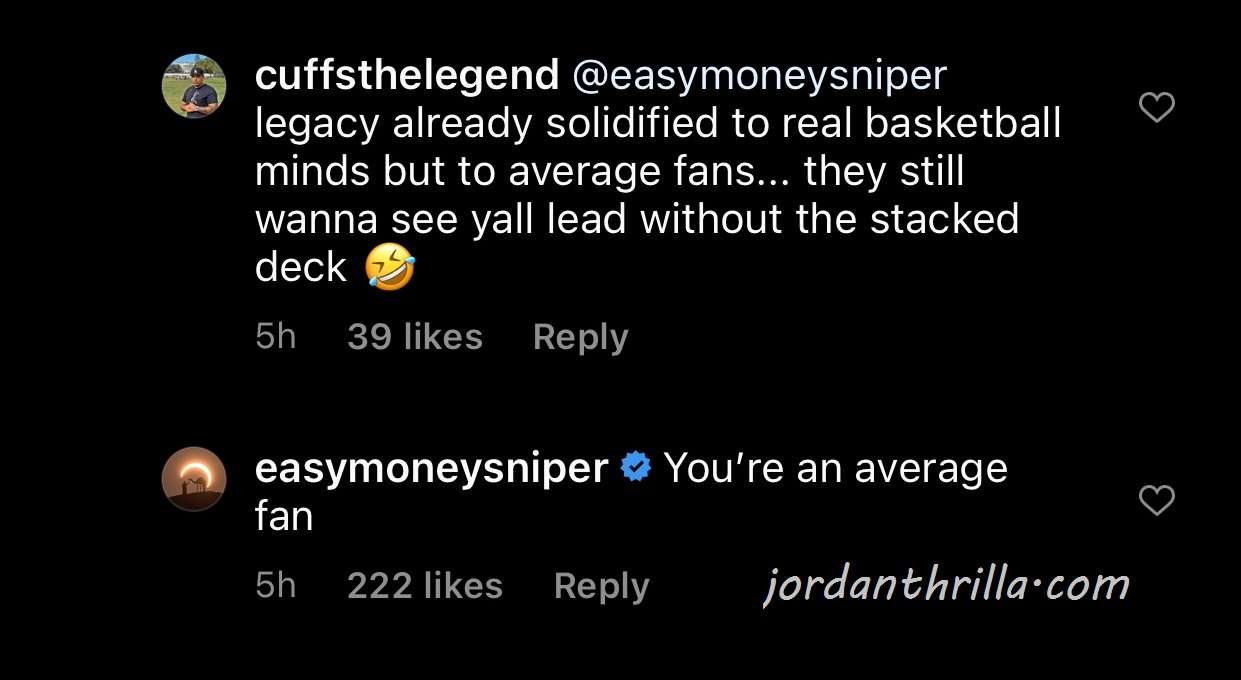 Usually Kevin Durant has faltered when it comes to Twitter battles, but this time he had a small victory. Giving someone a harsh dose of reality in front of millions is some definite ether.
Kevin Durant telling a fan "you're an average fan" after that fan dissed average fans is a classic NBA social media backfire moment.
This was another case of when keeping it social media goes wrong.
Author: JordanThrilla