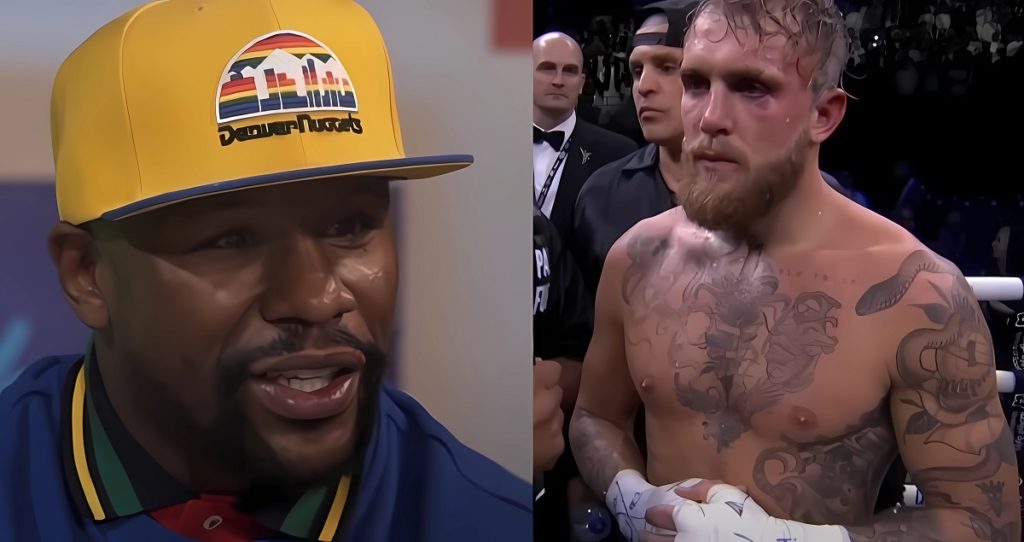 Jake Paul, the YouTube star turned boxer, had a tense encounter with boxing legend Floyd Mayweather outside a Miami Heat game on Wednesday night. A video of the incident went viral on social media, showing Paul running away from Mayweather and his entourage after exchanging some words.
Why Did Jake Paul Run from Floyd Mayweather's Security Guards?
The confrontation happened after the Heat-Cavs game at FTX Arena. Mayweather approached Paul, who was accompanied by only one security guard, and started talking to him. It is unclear what they said to each other, but Paul later claimed that Mayweather tried to "jump" him with "50 dudes". However, the viral footage shows he may have been bluffing about the size of Mayweather's entourage.
Logan Paul and Floyd Mayweather fought in June 2021 at Hard Rock Stadium in Miami Gardens, Florida. The bout ended in a draw after eight rounds, as there were no judges or official winner. As you probably know in the weeks building up to the fight the hashtag #GotchaHat went viral after the incident where Paul snatched Mayweather's hat during a press conference.
Jake Paul has been pursuing a boxing career since 2018, when he made his debut against fellow YouTuber Deji Olatunji. He has since won four professional fights by knockout against AnEsonGib (a British YouTuber), Nate Robinson (a former NBA player), Ben Askren (a former MMA champion) and Tyron Woodley (another former MMA champion). Recently he lost for the first time to Tommy Fury, a British boxer and reality TV star.
Floyd Mayweather is Going on a World Tour Called "The Heist"
Floyd Mayweather is widely regarded as one of the greatest boxers of all time, having won multiple world titles in five weight classes and retired undefeated with a record of 50-0. He has also participated in several lucrative exhibition matches against Conor McGregor (a UFC superstar), Tenshin Nasukawa (a Japanese kickboxer) and Logan Paul.
Mayweather recently announced that he will embark on a world tour called "The Heist" in 2023, where he will face different opponents in different countries.
The confrontation between Jake Paul and Floyd Mayweather has sparked a lot of reactions from fans and celebrities online. Some praised Paul for standing up to Mayweather, while others criticized him for being disrespectful and cowardly.