Ben Simmons' beef with the Sixers franchise has been ruling the sports headlines, after it was made known he vowed not to show up to Sixers training camp, ignored his coaches attempts to reach out, and even wrote off his own teammates. One of the alleged root causes of his animosity towards the Sixers franchises, is the Sixers fanbase.
Ben Simmons' Used to Love Philly Sixers Fans
Brian Windhorst claims that Ben Simmons not wanting to play in front of Sixers is a factor in his boycott of the team. He claims Ben Simmons doesn't intend to ever show his face in Philadelphia ever again, partly because of Sixers fans.
However, back in April Ben Simmons posted a message on Instagram saying he loved Philadelphia Sixers fans.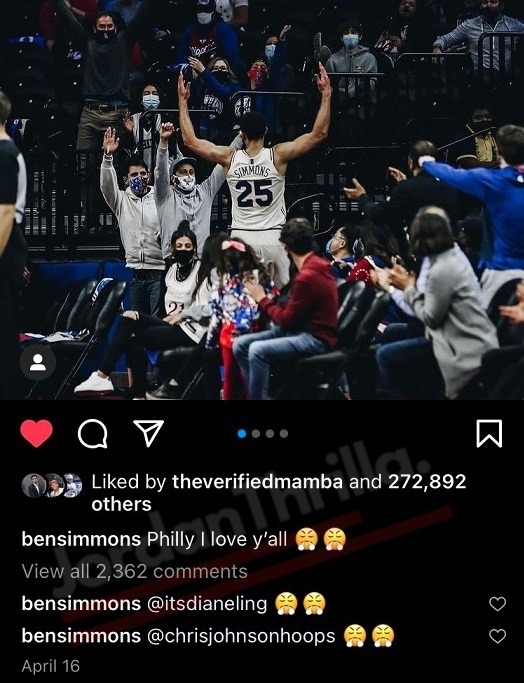 5 months later, a whole different tune.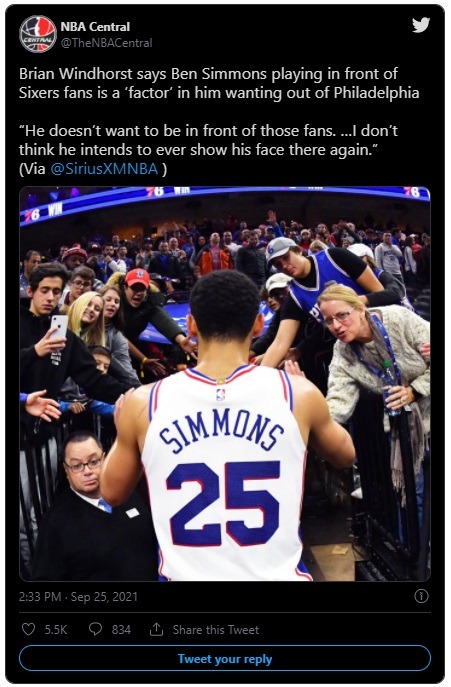 When Did Ben Simmons Turn on Philadelphia Sixers Fans?
The million dollar questions in this situation are when did Ben Simmons stop loving Philly Sixers fans? We think the reason Ben Simmons doesn't want to play in front Sixers fans involves a free throw, the Atlanta Hawks, a Game 5, and a crowd gesture that might have been taken the wrong way. During that playoffs series Sixers fans coached Ben Simmons at the free throw line, giving him tips like he was an amateur. The incident happened when Hawks were using their "Hack-a-Ben" strategy.
Although that gesture came from a good place, it also could have been taken as condescending mocking by Ben Simmons. Here is a hypothetical situation you could compare this to:
Imagine Bucks fans counting to 10 while Giannis was taking free throws, to make him aware of how much time he had left. Although they would be trying to help, Giannis would probably feel they were subliminally dissing him.
Could this have been the moment Ben Simmons turned on Sixers fans? What if it was final moment that really made him remember all the booing and comments Philly fans made when he wasn't playing his best?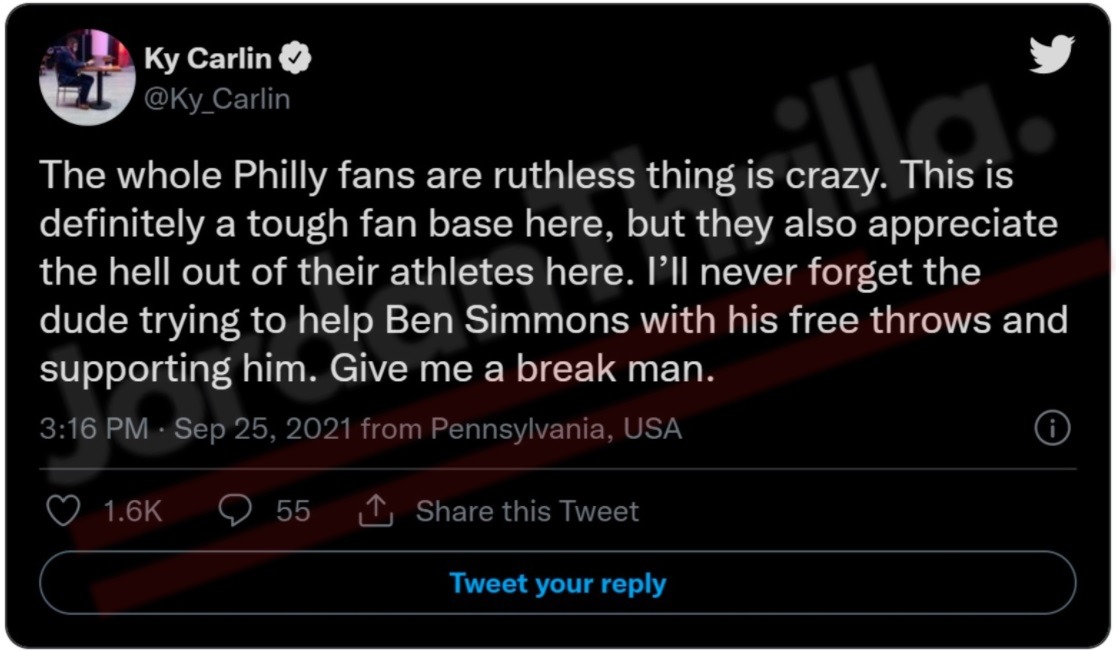 A few days ago Doc Rivers appeared on First Take and revealed that Sixers are hoping Ben Simmons has a change of heart. He also clarified the comments he made after Sixers lost game 7, and accused the media of mispresenting him.
With the recent news that Ben Simmons ignored Joel Embiid, Tobias Harris, and other teammates who tried meeting with him, it seems Doc Rivers' First Take effort fell on covered ears.
Author: JordanThrilla Staff