Seeing serious injuries happen during basketball games is always heart wrenching. While there are much worse injuries a player can have, there's something about teeth injuries that just seems especially painful. Sadly during what was an exciting matchup between the Lakers and Pistons, a scary moment involving Hamidou Diallo's tooth sent chills through millions watching around the world.
Hamidou Diallo Shot Free Throws With a Missing Front Tooth Literally Hanging from His Gum
When it comes to NBA toughest moments, the way Hamidou Diallo handled his teeth being permanently damaged might be added to some people's all time lists. During a hard drive to the basket Diallo was hit in the mouth by Thomas Bryant whose arm was winding downward as his trajectory was still increasing upward. After the play Diallo ran straight to the tunnel with his hand over his mouth. Slow motion replay would show that the force of Bryant's accidental contact knocked out Hamidou Diallo's tooth.
A Close Up Image of Hamidou Diallo's Knocked Out Front Tooth Went Viral on Social Media
In the footage that white object that popped out his mouth wasn't just a mouthpiece, but also his tooth. In order to stay in the game he was forced to make the decision of getting medical attention, or returning to the court for his foul shots. With his missing tooth still hanging he made his way to the line in visible pain as he shot his free throw. Bryant was given a Flagrant foul for the contact that caused the injury.
During the broadcast of the game a close up image showing Hamidou Diallo's front tooth knocked out, but still hanging on his gum went viral on social media. Shooting free throws with an injury like that is next level toughness.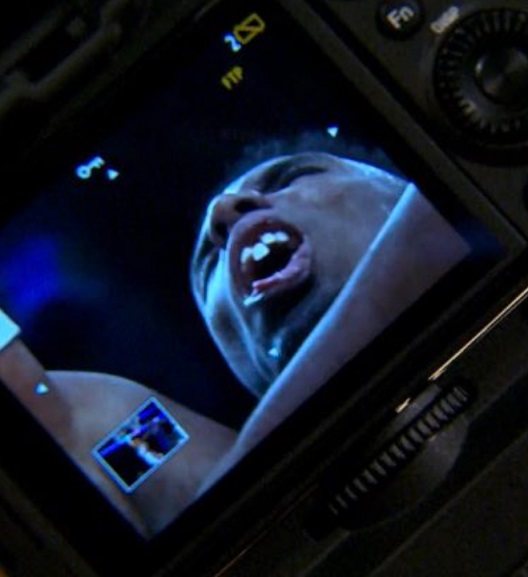 As he returned to the court to shoot his free throws Bryant shook hands with Diallo in what was likely an apologetic gesture.
With all the technology available today doctors should be able to have his Diallo's teeth looking normal again. Isaiah Thomas had a similar injury, and you can't tell it ever happened now.