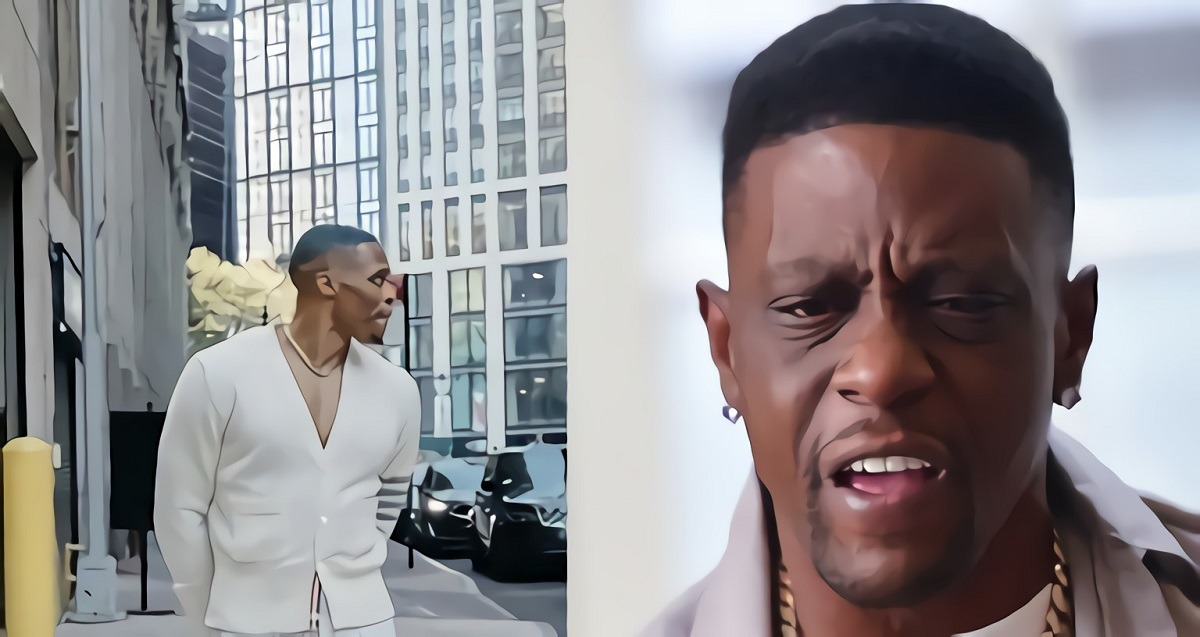 Russell Westbrook's fashion choices have him trending again, but this time he really took things way out the box. In new photos Russell Westbrook is wearing a skirt proudly on the streets of LA. He captioned his pictures with a message saying "Don't address me unless it's four letters".
On social media people tried to predict what Lil Boosie's reaction to Russell Westbrook wearing a dress will be. As you may or may not know Lil Boosie has become one of the most outspoken celebrities against the LGBTQ community, and what he believes is a "gay agenda" being pushed by the media. Surely he would probably deem Russell Westbrook in skirt part of that gay agenda.
Take a look at some of these hilarious tweets about Lil Boosie's reacting to Russell Westbrook's dress.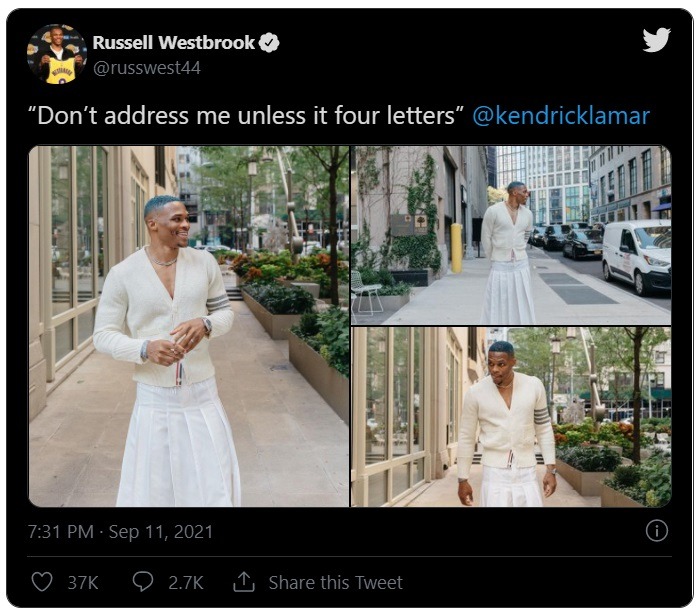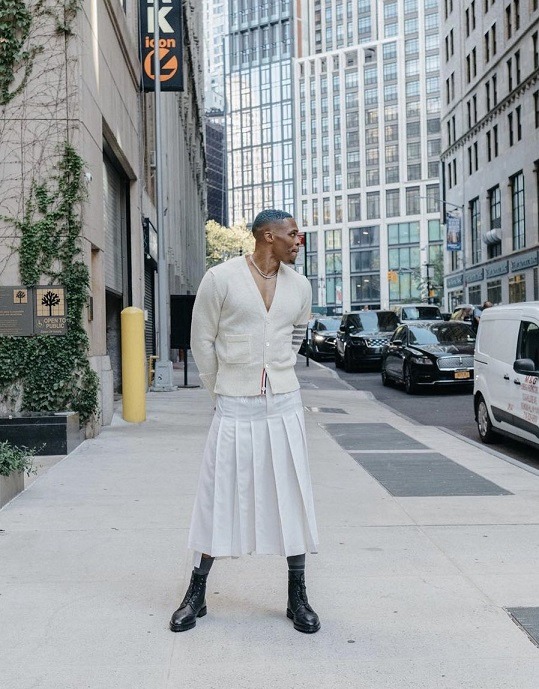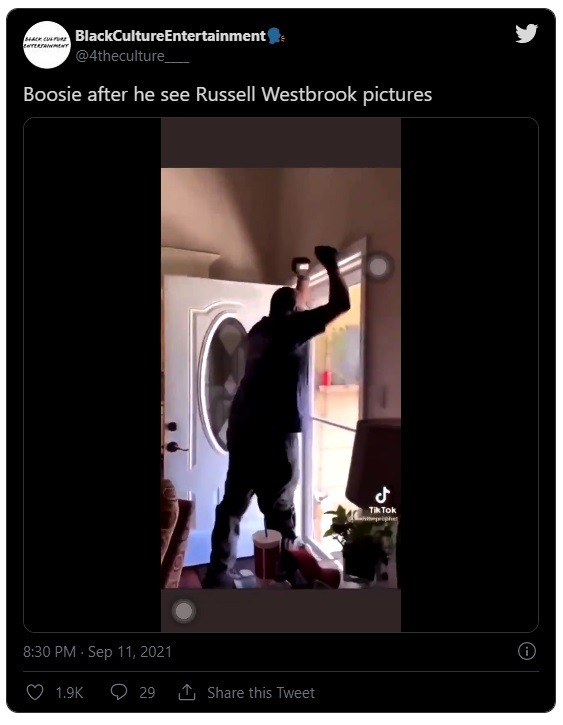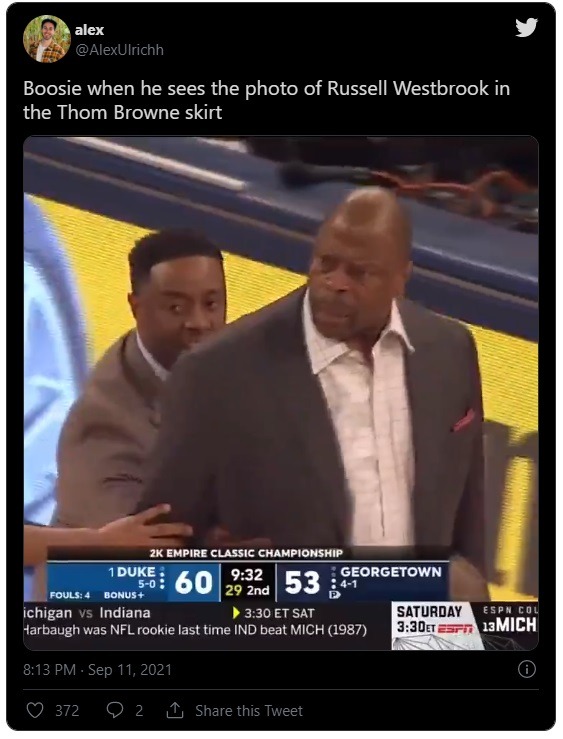 Boosie when he sees those pictures of Russell Westbrook wearing a skirt: pic.twitter.com/xP2dcqv3yE

— Bishop T.D. Frosted Flakes ♣ (he/him) (@MillyBeamen) September 11, 2021
Is Russell Westbrook Gay for Wearing a Dress?
On social media besides all the Lil Boosie talk, whether Russell Westbrook is gay in secret is the next biggest topic. Many people have always wondered what end of the spectrum he truly lies on, but remember this guy has a wife, kids, and is probably the most masculine player in the NBA in terms of how he plays the game on the court.
At the same time there has been many times in history where seemingly ultra masculine men, are completely different behind closed doors. Think of Bruce Jenner becoming Catelyn Jenner for example. However, one could argue that Russell Westbrook is able to comfortably wear a dress, because he is so masculine.
Prayers up for Lil Boosie's stress levels when he sees Russell Westbrook wearing a skirt.
Author: JordanThrilla Staff