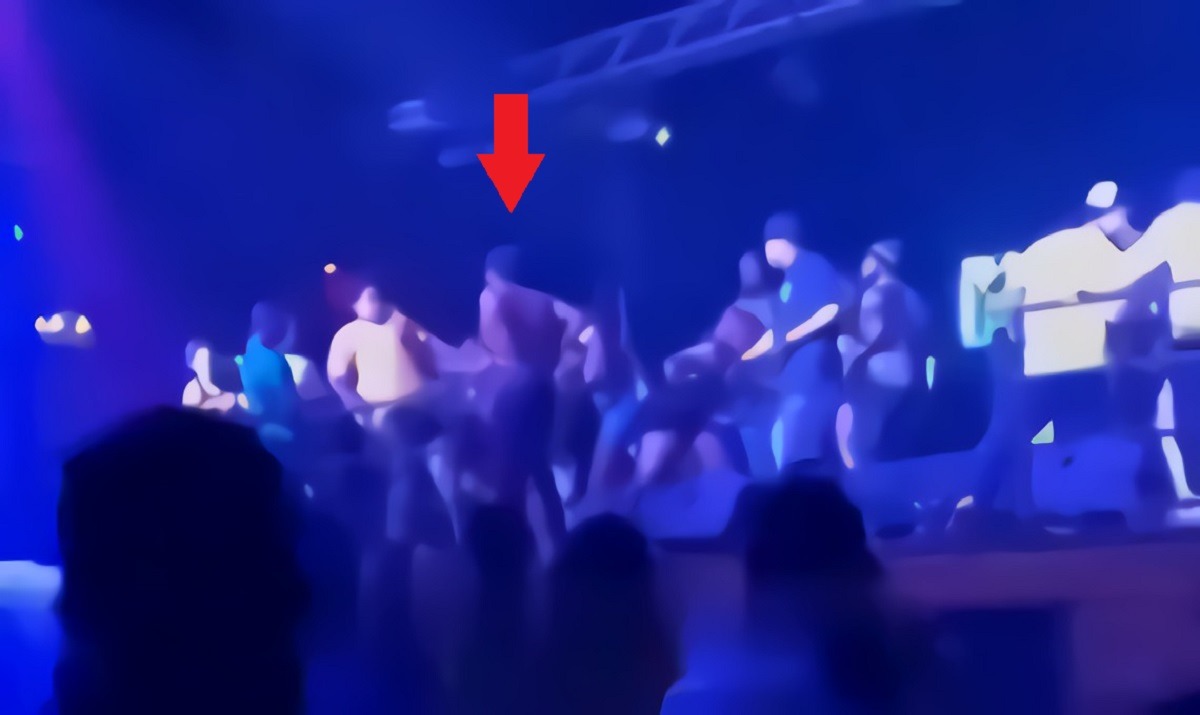 A viral video that allegedly shows Fivio Foreign getting jumped before his show is going viral. However, the footage is very grainy, and it's tough to tell where Fivio Foreign is in the footage.
Did Fivio Foreign get Beat Up on Stage at His Own Show?
The video shows several people on stage attacking a shirtless man. At one point they literally kicked the shirtless man off the stage. If people are saying that Fivio Foreign got jumped, presumably that shirtless guy would have to be him. However, it seems hard to believe that Fivio Foreign's security would just let him get bounced off his own stage like that.
Take a look at the footage, and you be the judge.
Fivio Foreign does a lot of tough talking, and has many known enemies, so in that regard it wouldn't be surprising if the video is real.
However, there is no confirmation on whether it's really him in the footage, so it remains a rumor.
Author: JordanThrilla Staff